The Jones Creek Trails are a section of the Thousand Islands National Park where you will encounter numerous places to go hiking. There are three mainland properties (Jones Creek Trails, Landon Bay, and Mallorytown Landing) and several islands where you can hike. While Landon Bay is the most popular place to go hiking in the 1000 Islands, the Jones Creek Trails are well worth the trek.
Posts may be sponsored. Post contains affiliate links. I may be compensated if you make a purchase using my link.
Landon Bay has the most scenic lookout of all the mainland parks, but it's more popular for this reason. There are a few places at Jones Creek that also offer beautiful scenery with fewer crowds. All of the hiking trails at the Thousand Islands National Park are awesome and worth a trip, so try to visit them all if you can. Here's why you should check out the Jones Creek Trails of the park.
Become an Ontario Hiking Supporter!
Join the Ontario Hiking Patreon and you'll become a VIP member of the Ontario Hiking community! You'll receive ad-free, downloadable hiking guides with new guides added weekly. Plus, there are many more perks! Become an Ontario Hiking Supporter today!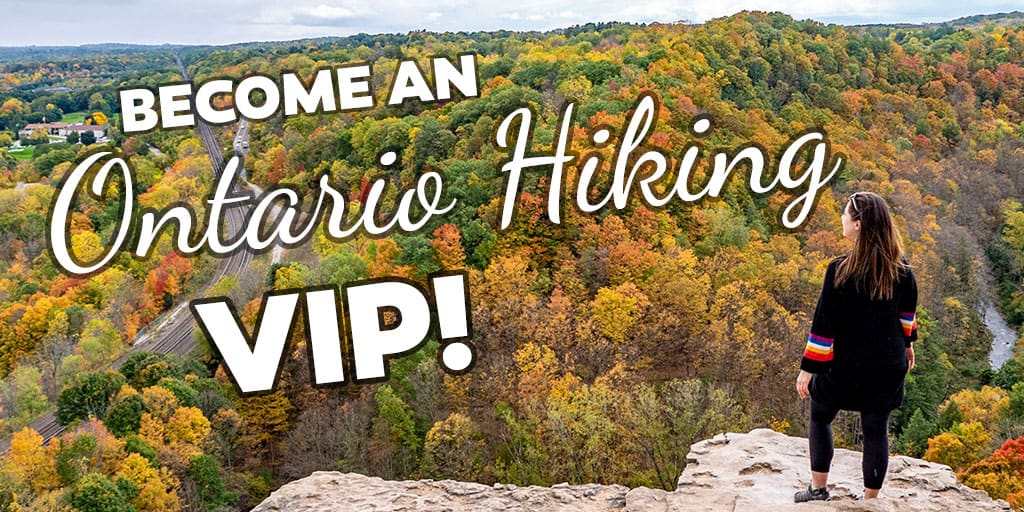 Jones Creek Trails Map
Here is an overview of the entire Jones Creek hiking trail system at the Thousand Islands National Park. As you can see, there are two distinct sections of the Jones Creek Trails: the "Lower Section" and the western set of trails (Wolf Trail and Hawk Trail).
At one point in time, all of these trails were connected by a boardwalk that extended across the marsh. I have read some details online stating that the boardwalk may be out of service if the waters are too high. When I visited, I saw some notices that the boardwalk was indeed out of service. Now, when I look at the trail maps, I see that the hiking trails at Jones Creek are divided into two distinct sections that don't show the boardwalk or the connecting paths. Here is a closer look at the Jones Creek Trails Lower Section, which is where I went hiking.
If you do wish to hike the Wolf Trail and the Hawk Trail, you will need to drive over to the other trailhead on the western side of the park. Please note that there is a parking lot at the trail head of the Lower Section of Jones Creek Trails, but there is no parking lot for the Wolf Trail and Hawk Trail on the west side. You might be able to park at the side of the road, but I cannot verify this information.
Thousand Islands National Park
There are six national parks in Ontario, including the Thousand Islands National Park. These include: Bruce Peninsula National Park, Georgian Bay Islands National Park, Point Pelee National Park, Pukaskwa National Park, and the Rouge National Urban Park in Toronto. The 1000 Islands National Park is one of the smallest national parks in Canada, but it's one of the most beautiful places in the country.
Established in 1904, the Thousand Islands National Park is spread across 20 islands and three mainland properties. You'll find the park's visitor center at Mallorytown Landing, which is a great place to pick up some maps or discuss your plans with the helpful park staff. These are the three mainland properties where you can hike:
Mallorytown Landing
Jones Creek
While you'll find the majority of the hiking at the mainland properties, you can also do some short hikes on a few of the islands. Here are the islands of the Thousand Islands National Park with hiking trails. These are only accessible by kayak or small boat:
Kingston Islands
Admiralty Islands
Lake Fleet Islands
Navy Islands
Middle Islands
Grenadier Island
East Islands
Hiking at the Jones Creek Trails
The Jones Creek Trails are lesser traveled than the Landon Bay hiking trails, but that doesn't mean that they're any less special. These trails are a wonderful instance of several ecosystems co-existing through one easy trek, including old growth forest, marshes, and wetlands. The Jones Creek hiking trails are relatively flat and an easier hike for beginners or families with children.
It's possible to hike the loop trails of Jones Creek in around an hour to an hour and a half, depending how much time you spend at the scenic lookout points. Here are the four trails of the lower section with distances and approximate times for slower hikers:
Bear Loop (0.9km / 20 minutes)
Heron Loop (1km / 25 minutes)
Turtle Loop (0.6km / 20 minutes)
Eel Loop (0.7km / 20 minutes)
Bear Loop (Blue Trail)
Starting at the parking lot, you'll walk down a short, flat path and across a boardwalk until you eventually reach a point where you can choose to walk to the left or the right. It doesn't really matter which way you choose. I decided to hike the Jones Creek Trails in a clockwise direction, starting with the Bear Loop.
There are blue trail markers throughout the walk. The Thousand Islands National Park trails are extremely well marked, so there's very little chance that you'll get lost or venture off the trail for any reason. The Bear Loop meanders through the forest where you'll be surrounded by lots of tall trees and even a few giant boulders. There's one section with a short boardwalk and another wooden bench where you can rest by the wetlands.
Heron Loop (Red Trail)
The Bear Loop connects directly to the Heron Loop, marked by red trail markers. The Heron Loop was my favourite trail of all the Jones Creek Trails. There's a scenic lookout point stretching over vast marshes extending off into the distance. There are two red Muskoka chairs at the lookout spot if you'd like to rest for a while. I found that it was a little too buggy in the summer to rest for very long, even with bug spray on. If I didn't keep moving, the bugs started to swarm around me.
There's a second lookout point near the marsh as you continue on the Heron Loop. This one isn't marked on any map, but you'll immediately notice the beautiful wetlands scenery. I encountered the most wildlife on the Heron Loop, too. I saw a white egret, I heard lots of birds (unfortunately, didn't see them!), and I saw some rustling in some dead leaves on the ground that turned out to be a toad hopping away.
Turtle Loop (Orange Trail) & Eel Loop (Yellow Trail)
There aren't too many notable aspects of the Turtle Loop (orange trail markers) and Eel Loop (yellow trail markers). These are two lovely short trails through the forest that are quite peaceful and serene. There aren't any lookout points, but you'll be shaded by plenty of tall trees overhead. As your hike around the Jones Creek Trails comes to an end on these loop trails, it's a great time to reflect. You've hit the trails, treated your body to some exercise, and explored a new area of our beautiful province!
Plan Your Visit
To find the Jones Creek Trails of the Thousand Islands National Park, it's just off the Thousand Islands Parkway north of Mallorytown Landing. The actual address is: 1231-1241 Thousand Islands Pkwy, Mallorytown, ON K0E 1R0. You can search for "Jones Creek Trails" on Google Maps or use the map I've provided below to find this trail.
There is one composting toilet about a five minute walk from the trail head on the yellow Eel Loop trail. These trails are open all year long for hiking, snowshoeing, bird watching, and wildlife spotting. In fact, I spotted an egret, a toad, and a fuzzy caterpillar on my short hike. You'll also likely see chipmunks, squirrels, other species of birds, snakes, and possibly even some deer. Jones Creek Trails are also a popular place to go geocaching (search under the name "Blanding's Turtle" for the national park geocaches).
Don't forget to pack some bug spray because there were lots of bugs on all of the trails and your hike will be far less enjoyable without it. There are also ticks on all of the trails in the 1000 Islands it seems. Protect yourself against ticks by wearing long pants tucked into high socks. Please wear bug spray with tick protection. Check yourself for ticks after your hike. It's also a good idea to bring sunscreen and lots of water, too.
Want to see more photos of the 1000 Islands?
Browse our entire travel photography album in one place. You can browse and buy any of our pictures, including prints, gifts and more.
Where to Stay in the 1000 Islands
If you're planning to spend a weekend or a few days in the 1000 Islands, I recommend making Gananoque your home base. There are lots of great restaurants and a cute downtown to explore. It's a fantastic central location where you can tour around, too. My article on Ontario Hiking's sister site, Justin Plus Lauren, has a fabulous overview of all the places to visit in the Thousand Islands.
I suggest staying at the Colonial Resort & Spa. It's a comfortable and cozy place to rest your head at night. I spent two nights there and found it was the perfect spot to rest between hiking trips. Feel free to check out more reviews of the Colonial Resort & Spa, and be sure to book your stay today.
More Hiking Trails in Southeastern Ontario
Looking for more places to go hiking in Southeastern Ontario? Here are more places to visit in the region:
Join the Ontario Hiking Facebook Group
You are also welcome to join our Ontario Hiking Facebook Group – it's a great way to ask questions about hiking in Ontario, share your Ontario hikes, and get inspired!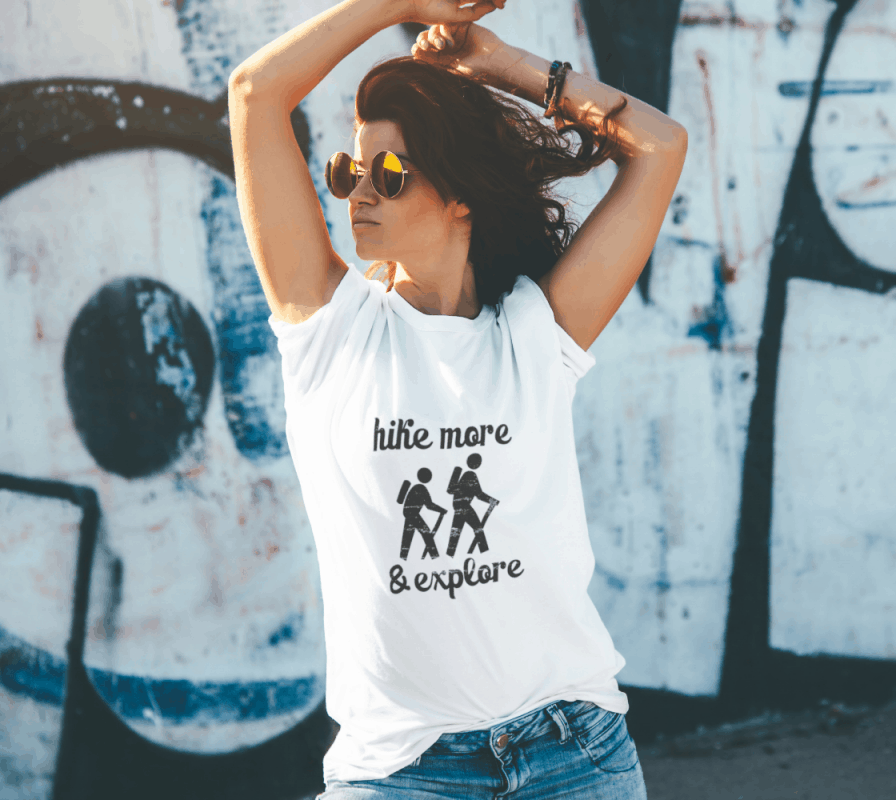 Inspired by adventures and nature. Ontario hiking and Bruce Trail apparel & accessories, designed by me.