Sager Conservation Area is best known for its lookout tower where you can admire panoramic scenery of the Trent River Valley. I wouldn't really say that it's a place to go hiking, although you will need to walk a short distance from the parking lot to the lookout tower. It's really not that far of a walk, and there's a big payoff for only a little amount of work.
Posts may be sponsored. Post contains affiliate links. I may be compensated if you make a purchase using my link.
There are some shorter hikes in the Bay of Quinte region in southeastern Ontario that you can pair with this hike. I'll make a few suggestions towards the end of the article. For now, allow me to describe how you can plan your visit to this stunning conservation area. In particular, I highly suggest visiting in the fall to view the fall foliage.
Join the Ontario Hiking Facebook Group
You are also welcome to join our Ontario Hiking Facebook Group – it's a great way to ask questions about hiking in Ontario, share your Ontario hikes, and get inspired!

Sager Conservation Area Trail Map
You don't really need a trail map when you visit Sager Conservation Area. If you're headed straight to the lookout tower, look for this rock with a tower on it at the corner of the parking lot:
Walk beyond that rock up the steps until you reach the tower. If you're looking for a short hiking trail, there is one on the other side of the parking lot. You'll need to walk beyond the picnic tables and a grassy field. However, this trail map is outdated. It shows that the trail connects in a loop. Unfortunately, you will hit a dead end with "no trespassing" signs at the edge of someone's private property.
Hiking at Sager Conservation Area
Sager Conservation Area has a short trail leading up to the lookout tower, and another short trail on the opposite side of the park. Most people visit just for the lookout tower, but you can wander around the conservation area as it's quite peaceful.
For reference, I visited at the end of October and the fall foliage presented itself in vibrant shades of red, orange and yellow. The fall colours might show up earlier or later in the season, depending on the weather.
There's a great fall colour reference map on the Ontario Parks website. While this is a conservation area and won't be listed on the map, you could go by the fall colour chart for nearby Presqu'ile Provincial Park as a rough guide.
The Lookout Tower
Sager Conservation Area is built on top of a drumlin, which are elongated hills of rock, sand, and gravel that formed under moving glacier ice. It's part of a series of drumlins that created an island (Oak Lake Island) in glacial Lake Iroquois.
As this particular drumlin is the highest point in the region, it's the perfect place for a lookout tower. When you gaze out from the top of the tower, you can enjoy views of the Trent River Valley and the countryside of Quinte West.
To reach the lookout tower, you'll need to walk approximately 97 steps up some wooden stairs and along a path. Then, there are 48 steps on the stairs of the tower to climb until you reach the top. Even though there are quite a few stairs, the view makes it all worthwhile.
At the top of the tower, there are interpretive signs describing the natural landscapes and features of the area. You'll also learn a little bit about the history of the region, too. The lookout tower itself is 30 feet tall.
Short Forest Trail
If you'd like to go for a little forest walk, you can also do so at Sager Conservation Area. It's a really short walk (definitely under 1km, and it might even be under 0.5km). The trail used to form a loop, but private landowners on the edge of the trail no longer let visitors to the park use their property. So, the trail will come to a dead end with a big fence, and you'll have to turn around and walk back.
You can find the entrance to the trail just beyond the picnic tables and picnic shelter. This is also the area where the trail map is posted (which does not reflect the current partial trail closure).
Want to see more photos from the Bay of Quinte?
Browse our entire travel photography album in one place. You can browse and buy any of our pictures, including prints, gifts and more.
Plan Your Visit to Sager Conservation Area
Visiting Sager Conservation Area is easy. It's in a rural location, so you'll need to drive yourself to the parking lot. The parking lot is a decent size. When I visited on a weekday, there was only one other person there. It's free to visit and park your car.
As for facilities, there's a large grassy area with picnic tables, a picnic shelter, and restrooms. If you keep walking beyond the picnic shelter, that's where the short hiking trail begins. You will hit a dead end where the conservation area property line ends, so you'll need to turn around and walk back to where you started.
What to Bring on a Hike
A proper pair of hiking shoes is an absolute must. It's also a good idea to bring sunscreen and lots of water, too. My water bottle of choice is the GRAYL Purifier because you can drink ANY water from any source, no matter what. Water from lakes, streams, rivers, public restrooms, you name it. It's the world's fastest portable purifier. Get your hands on one ASAP!
Don't forget to pack some bug spray because there can be biting bugs depending on the time of year. Even if there aren't any signs, it's safe to assume that ticks are all over Ontario hiking trails. Protect yourself against ticks by reading our guide to avoiding ticks on the trails.
For amazing deals on hiking products like backpacks, boots, clothing, and gear, check out the Decathlon Canada shop!
More Trails in Southeast Ontario
Since the walk at Sager Conservation Area is such a short one, I suggest pairing it with another hike in the area. You can take your pick from these hiking trails in the Bay of Quinte area, though I suggest picking another shorter one like Bleasdell Boulder Conservation Area or Proctor Park Conservation Area.
Become an Ontario Hiking Supporter!
Join the Ontario Hiking Patreon and you'll become a VIP member of the Ontario Hiking community! You'll receive ad-free, downloadable hiking guides with new guides added weekly. Plus, there are many more perks! Become an Ontario Hiking Supporter today!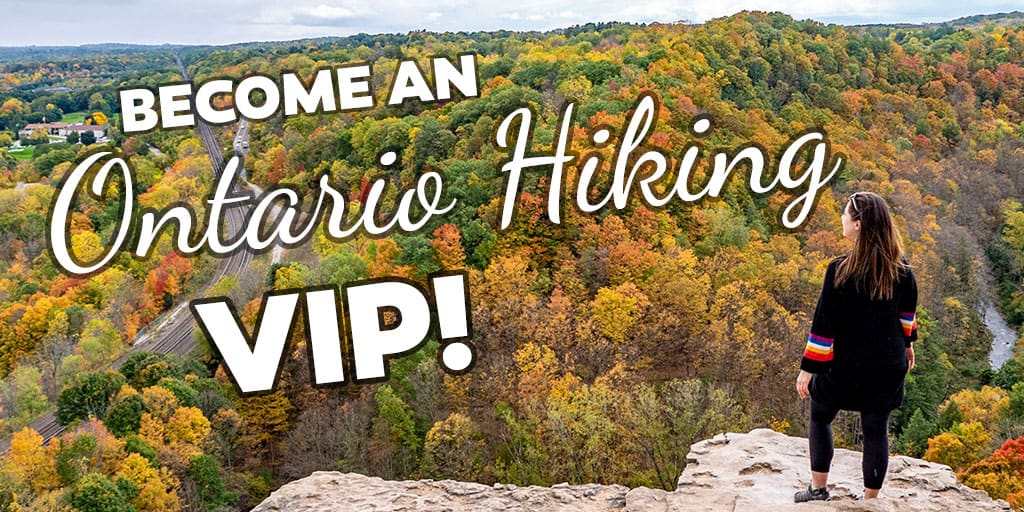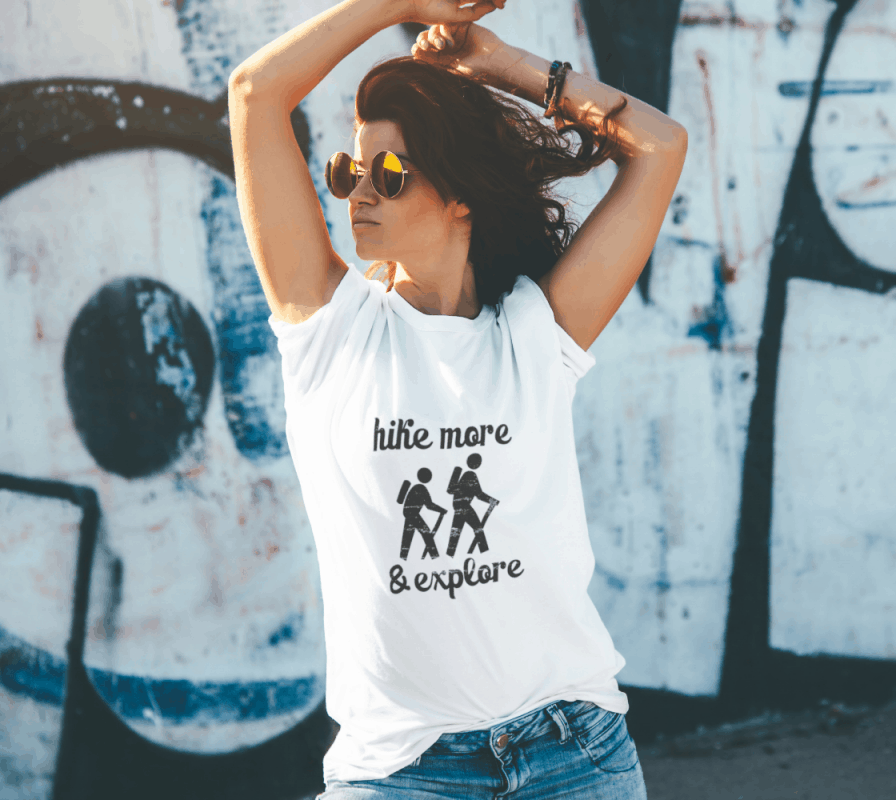 Inspired by adventures and nature. Ontario hiking and Bruce Trail apparel & accessories, designed by me.