Gray's Creek Conservation Area is a beautiful place to go hiking in Cornwall, Ontario. It's a short drive outside of downtown Cornwall in the Township of South Glengarry. There are 6.4km of trails in total, and the property is managed by the Raisin Region Conservation Authority. All in all, there are 43 hectares of protected greenspace to explore.
Posts may be sponsored. Post contains affiliate links. I may be compensated if you make a purchase using my link.
If you're looking for more things to do in Cornwall, Ontario, please check out the detailed Cornwall itinerary blog post over at my travel website, Justin Plus Lauren. There are many more outdoor adventures to enjoy in Cornwall, like kayaking, cycling, and more.
Join the Ontario Hiking Facebook Group
You are also welcome to join our Ontario Hiking Facebook Group – it's a great way to ask questions about hiking in Ontario, share your Ontario hikes, and get inspired!

Gray's Creek Conservation Area Map
Here is a trail map for Gray's Creek Conservation Area in Cornwall. As you can see, the main hiking trails are the Purple Trail and the Yellow Trail. There's also a bicycle trail, a paved path where you could also go for a walk. I hiked solely on the Purple Trail, so I'll be focusing on that mostly in this article. Here are the trails and their distances:
Purple Trail (2.2km)
Yellow Trail (1.8km)
Bicycle Trail (1.5km)
Other trails (Trail Connector, Seasonal ATV Trail, Maintenance Road)
Gray's Creek Conservation Area Trails
While there are a number of parking lots at Gray's Creek Conservation Area, you'll want to drive past the first one (at the Gray's Creek Conservation Area Marina) and continue to the second parking area. This is a relatively large parking lot where you can leave your car while you hit the trails.
This is the starting point of the purple trail, the main hiking trail at Gray's Creek Conservation Area. From there, you can link up to the yellow trail to form a loop. When I visited the park, the first entrance to the yellow trail was closed. While you can hike on the yellow trail from a northern access point in the park (again, from the purple trail), it may no longer form a loop.
Hiking on the Purple Trail
I hiked the whole loop of the purple trail, which is about 2.2km long. You'll start hiking through the forest, which is primarily a dirt trail beneath tall trees. There are a few boardwalks along the way. I just love boardwalk trails, how about you?
I visited Gray's Creek Conservation Area on a weekday evening and I didn't encounter any other people on the trails. It's not that often that you get all of the trails to yourself. If you're looking for a peaceful and quiet place to go for a hike near Cornwall, definitely check these nature trails out for yourself.
You might be able to spot (or at least, hear!) some wildlife on the way. I heard lots of birds chirping as I hiked the trail, and I even spotted a frog at one point in time. There are also some wildflowers lining the trails that are likely even more prevalent in the spring (I hiked here in early September).
Eventually, I came to a bit of a clearing where I noticed a sizeable soccer field to my left. From there, keep walking through the woods. The purple trail connects with the bicycle trail. Continue your walk back to the car on the paved bike path or you can loop back into the forest to keep going a little bit longer on the purple trail.
Plan Your Visit to Gray's Creek Conservation Area
There are several parking lots at Gray's Creek Conservation Area, and it's completely free to visit the park. The park is open from dawn to dusk. In addition to parking, there are also washrooms, picnic tables, a picnic shelter, a charcoal BBQ, a marina, and a playground for children. It's possible to rent a game of horseshoes from the RRCA Administration Office.
In the wintertime, the trails transform into hiking trails, snowshoeing trails, and cross-country ski trails. The RRCA Administration Office also offers snowshoes for rent. You must contact the office during their hours of operation to arrange the snowshoe rentals (Monday to Friday, 8:30am to 4:30pm). Their number is 613-938-3611, and you must call them a few days prior to your trip to arrange this. It costs $7 per day on weekdays and $14 per day on weekends. You can always bring your own snowshoes, too!
A trip to Gray's Creek Conservation Area has all the makings of the perfect outing for the day with your family. The trails are relatively flat and easy to hike, so they're great for beginner hikers and small children. While I spent less than an hour exploring Gray's Creek Conservation Area, you could easily make a half day out of it. Bring a picnic lunch and spend some time in nature. Just remember to leave no trace – pack out what you pack in!
What to Bring on a Hike
A proper pair of hiking shoes is an absolute must. It's also a good idea to bring sunscreen and lots of water, too. My water bottle of choice is the GRAYL Purifier because you can drink ANY water from any source, no matter what. Water from lakes, streams, rivers, public restrooms, you name it. It's the world's fastest portable purifier. Get your hands on one ASAP!
Don't forget to pack some bug spray because there can be biting bugs depending on the time of year. Even if there aren't any signs, it's safe to assume that ticks are all over Ontario hiking trails. Protect yourself against ticks by reading our guide to avoiding ticks on the trails.
For amazing deals on hiking products like backpacks, boots, clothing, and gear, check out the Decathlon Canada shop!
More Hiking Trails in Southeastern Ontario
Looking for more places to go hiking in Southeastern Ontario? Here are more places to visit in the region:
Become an Ontario Hiking Supporter!
Join the Ontario Hiking Patreon and you'll become a VIP member of the Ontario Hiking community! You'll receive ad-free, downloadable hiking guides with new guides added weekly. Plus, there are many more perks! Become an Ontario Hiking Supporter today!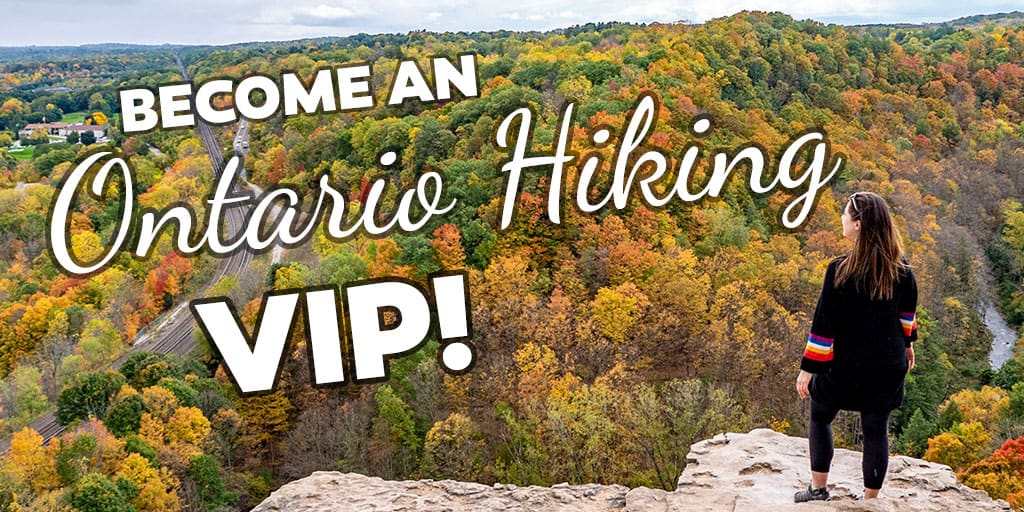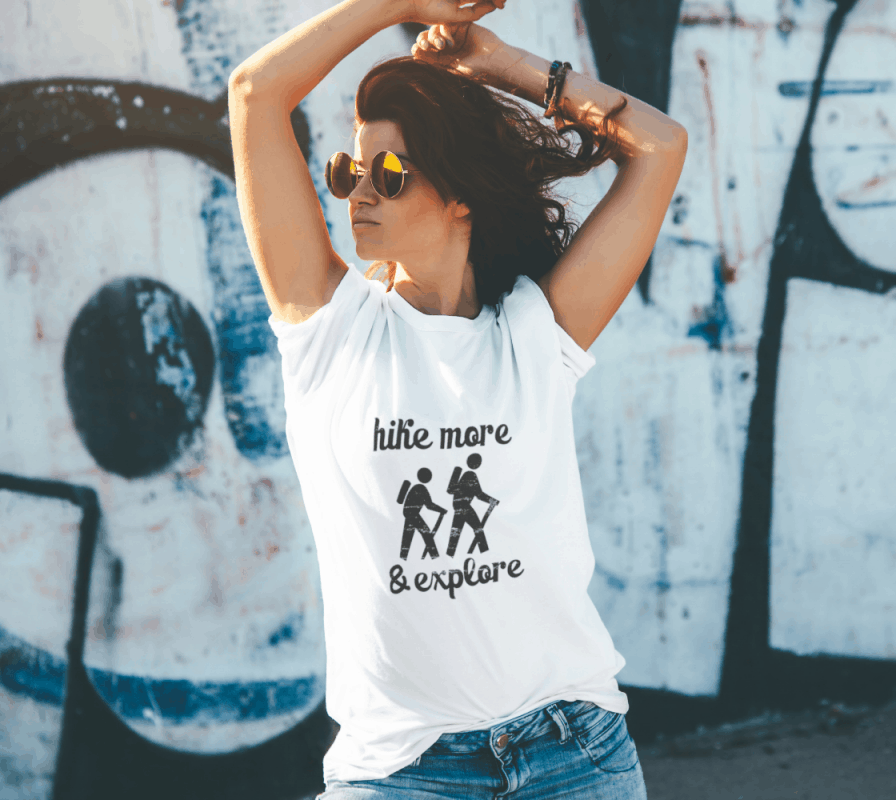 Inspired by adventures and nature. Ontario hiking and Bruce Trail apparel & accessories, designed by me.