Beausoleil Island is the largest island at Georgian Bay Islands National Park, and this is the place where you'll find the best hiking in the national park. It's a great adventure for a day trip or you can go camping there for an extended stay.
Posts may be sponsored. Post contains affiliate links. I may be compensated if you make a purchase using my link.
I'm going to show you how to plan a Beausoleil Island hiking trip for the day where you'll encounter peaceful hiking trails, brilliant lake views, and the perfect place to go swimming in the middle of the hike.
Join the Ontario Hiking Facebook Group
You are also welcome to join our Ontario Hiking Facebook Group – it's a great way to ask questions about hiking in Ontario, share your Ontario hikes, and get inspired!

About Georgian Bay Islands National Park
Georgian Bay Islands National Park is a collection of 63 islands in Georgian Bay, Ontario. The entire park is only accessible by boat. At Georgian Bay Islands National Park, you'll find the immense, exposed rocks of the Canadian Shield dotted with pine trees, combined with expansive hardwoods forests. These are the scenes that inspired many of the Group of Seven artists. I'm sure you can picture the windswept pine trees, granite bedrock, and glistening waters right now!
Georgian Bay Islands National Park is home to wildlife, including mammals, reptiles, amphibians, and birds. There's woodland caribou, deer, moose, bears, coyotes, beavers, bobcats, and the threatened eastern Massassauga Rattlesnake. Even though we were notified that there were bears and snakes on the island, we didn't encounter any on the trails. However, beware of the Massassauga Rattlesnake – you will hear its rattle as you approach it.
When you visit Georgian Bay Islands National Park, there's a good chance that you'll venture out to Beausoleil Island. It's the largest island in the national park, and the only one with camping facilities. Beausoleil Island features hiking trails, camping, places to go swimming, and heritage education programs. Whether you spend the day at Beausoleil Island or a week, you'll have an amazing time experiencing the nature of our province.
How to Get to Beausoleil Island
Wondering how to get to Beausoleil Island? You'll need to take the DayTripper! The DayTripper is a boat that can transport you back and forth between Beausoleil Island and the mainland at Honey Harbour. It's a 15 minute boat ride where you can soak up the beautiful scenery all around. It's wonderful to feel the refreshing breeze off the water before you start hiking. I also felt a certain level of excitement to hit the trails as we slowly approached the dock.
You can choose whether to visit Chimney Bay in the north end of the island, or travel to Cedar Spring in the south end of the island. Cedar Spring is the main centre of activity at Beausoleil Island with its visitor centre, interpretive programs, bike rentals, beaches, and easy trails. Chimney Bay is a little more isolated with some of the best scenery and Beausoleil Island hiking. For this reason, we ventured up to Chimney Bay for our hiking adventures.
To plan a trip to Beausoleil Island, you'll need to reserve your spot on the DayTripper in advance. You'll find a place to make reservations along with the ferry schedule and pricing information over on the Parks Canada website. You'll need to keep track of the time to ensure that you don't miss the boat back to Honey Harbour!
Beausoleil Island Hiking
When I travelled to Beausoleil Island, I took the DayTripper to Chimney Bay from Honey Harbour at 1:00pm (the only departure time) and returned at 5:30pm (also, the only departure time). If you're taking a day trip to the Georgian Bay Islands National Park, this means that you'll have a good four hours to hike and explore the island.
It's possible to return to Beausoleil Island for new hiking experiences again and again. There are numerous hiking trails from the north and south ends of the island. The northern trails include the Rockview, Dossyonshing, Portage, Massassauga, Fairy, and Cambrian trails. The southern trails include the Huron, Georgian, Christian, Heritage Loop, Lookout, and Treasure trails. As you can see, there are a lot of hiking trails that will take many day trips to fully explore. Here is a map of the hiking trails at Beausoleil Island.
From Chimney Bay, I hiked the Cambrian Trail loop, followed by the Fairy Trail loop with a stop at Honeymoon Bay for a swim. This is approximately a distance of 4.5km, which is a good amount of hiking for the afternoon before catching the boat back to Honey Harbour.
What to Bring on Your Day Hike
You'll want to plan ahead for this hike. You'll be on the island and out in the wilderness for at least a few hours. Bring plenty of water in reusable water bottles to stay hydrated. It's also a good idea to bring bug spray as I found that there were lots of mosquitoes in the forest. Bring sunscreen, too!
Also, pack your swimsuit and a towel if you want to go for a dip in the waters of Honeymoon Bay. I wore my bathing suit under my clothes because there aren't any washrooms or places to change in the north of the island.
Cambrian Trail
From Chimney Bay, you'll climb on top of the large boulders of the Canadian Shield. You'll hang a right towards the Cambrian Trail. This is a loop trail down by the water and through the forest. It winds down by the Little Dog Channel for pretty scenery of the water. Then, you'll trek through the pine tree forest.
The Cambrian Trail is marked by yellow blazes, and the trail is very well marked. There are flat paths, boardwalks, and some short inclines through the forest. Eventually, the Cambrian Trail meets up with the Fairy Trail where you can continue on your journey.
Fairy Trail
The Fairy Trail is listed as the "must hike loop of the island" on the Parks Canada website. If there's one trail that you're going to hike, make it the Fairy Trail. The Fairy Trail loops around to Honeymoon Bay and the picturesque Fairy Lake. Honeymoon Bay is the perfect place to go swimming. After hiking for a couple of hours, it's the best way to cool off. Take care as you walk down to the water's edge as the rocks are very slippery.
Fairy Lake
After swimming in Honeymoon Bay, I continued along the Fairy Trail until I reached Fairy Lake. It's a gorgeous lake where the landscapes reflects perfectly in the calm waters. You'll want to take a moment to learn the legend of Fairy Lake. It's posted on a sign at the lake, but I will also share it with you here.
Legend of Fairy Lake
"Many years ago during the summer months, a beautiful little girl was born to the Anishnaabe people and given the name Miinegiizhgokwe (Lady of the Blueberry Moon). Because she enjoyed picking the blueberries so much that grew in abundance around what is now known as Fairy Lake, she later became known as Miinkekwe (Blueberry Picking Woman). Miinkekwe devoted much of her time to helping her grandparents who had become very old and unable to do things on their own. They in turn doted on her and taught her many things about life that she needed to know and shared many songs and stories with her. Her wisdom and knowledge increased and her beauty became very radiant.
She did not know that a dreadful beast watched her every time she picked blueberries and had coveted her for her knowledge and beauty.
Migcheshibzhii was of another level in the Anishnaabe world and wished for Miinkekwe to be his wife. One day while picking berries, Miinkekwe realized she had stayed too long at her task and hastily made her way to the opposite shore towards her home. Migcheshibzhii realized that this was his opportunity and grabbed her. Miinkekwe, understanding her fearful predicament found hard with the beast and cried for help. It was of no use, for no one was in the range of her gradually weakening cries.
However, the great protector of the Anishnaabek, Nanabozhoo, had heard his little sister's cries for help and came as fast as he could. He arrived as the life slowly ebbed from the limp body of Miinkekwe and Migcheshibzhii was readying to take her away. A great, long, and furious battle ensued with both combatants inflicting mortal wounds on each other. Migcheshibzhii perished on the site and his body now forms the outline of Beausoleil Island as you see it on the map. The eye of Migcheshibzhii is now formed by Fairy Lake surrounded by the rocks stained pink by the blood of Miinkekwe whom he had coveted many years ago. Nanabozhoo, too, had been mortally wounded and had lain down to rest on a small island just a short ways from their battleground. The outline of his body can be seen as you approach Giant's Tomb Island.
Today the cranberries, blackberries, and blueberries do not grow on Beausoleil Island as they did in the days of Miinegiizhgokwe.The spirit of this beautiful young woman can sometimes be heard and seen as she walks about her beloved island singing the songs taught to her by her grandfather and grandmother."
National Parks in Ontario
There are six national parks in Ontario to explore:
Georgian Bay Islands National Park
Bruce Peninsula National Park
Point Pelee National Park
Pukaskwa National Park
Rouge National Urban Park (one of the top 10 hiking trails in Toronto!)
Want to see more photos?
Browse our entire travel photography album in one place. You can browse and buy any of our pictures, including prints, gifts and more.
More Places to Hike in the Muskoka, Parry Sound, Algonquin Area
Looking for more great hiking trails in the Muskokas? Check out the following hiking guides:
This trail is featured in our list of the 100 best hiking trails in Ontario. Take a look at the entire list to plan all of your future hiking adventures!
Become an Ontario Hiking Supporter!
Join the Ontario Hiking Patreon and you'll become a VIP member of the Ontario Hiking community! You'll receive ad-free, downloadable hiking guides with new guides added weekly. Plus, there are many more perks! Become an Ontario Hiking Supporter today!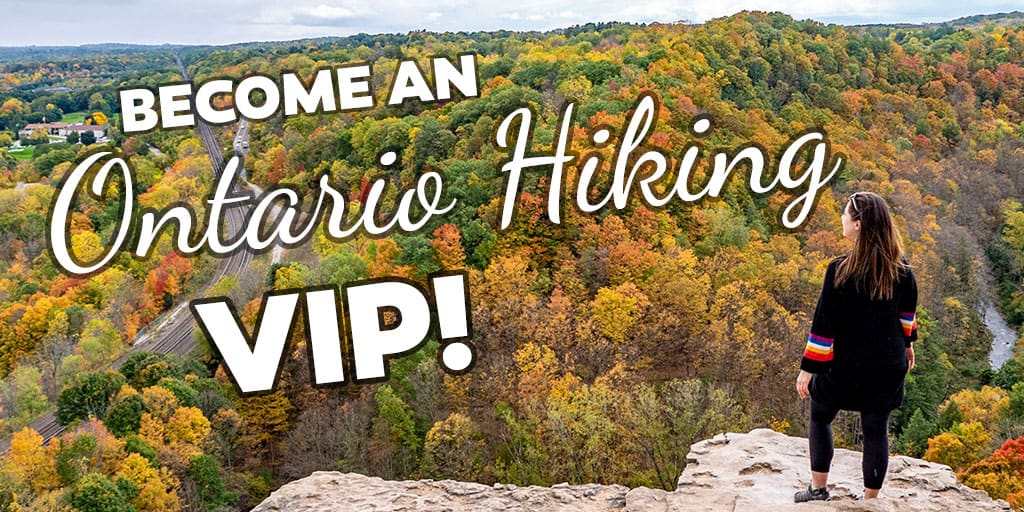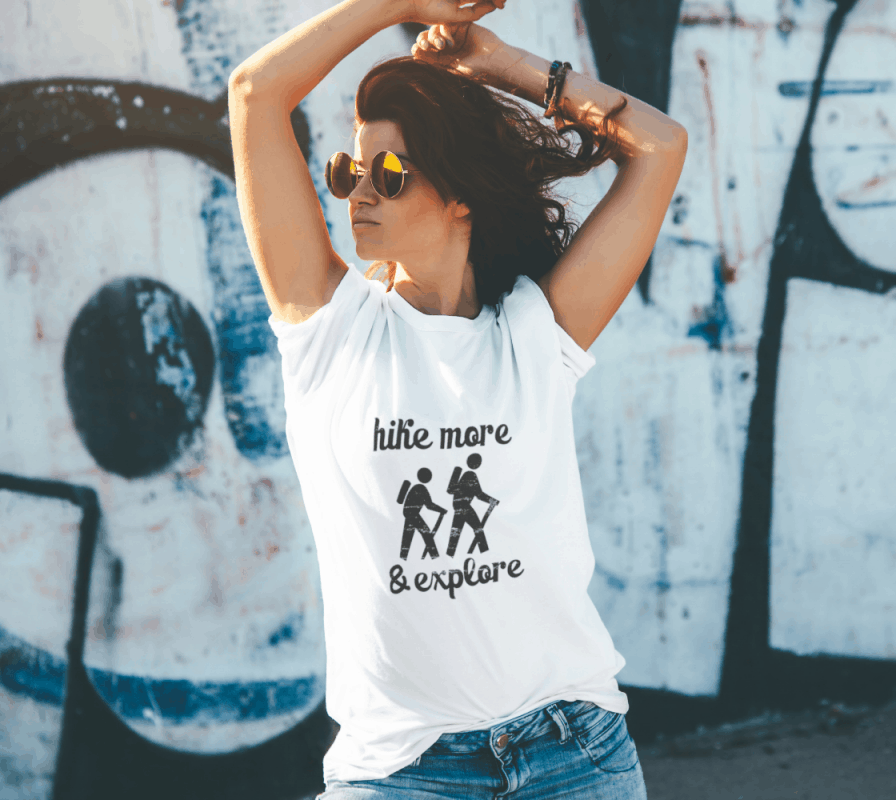 Inspired by adventures and nature. Ontario hiking and Bruce Trail apparel & accessories, designed by me.