Have you heard of Wahoosh Falls? Hamilton might be the City of Waterfalls, but you don't need to travel that far from Mississauga or Toronto to chase waterfalls. In fact, there's a beautiful waterfall right here in Mississauga. It's called Wahoosh Falls and it's so easy to visit. While it doesn't involve very much hiking, there's a huge payoff for very little effort when it comes to visiting this stunning waterfall.
Posts may be sponsored. Post contains affiliate links. I may be compensated if you make a purchase using my link.
All About Wahoosh Falls
Wahoosh Falls is a charming little waterfall in the middle of Mississauga. It's tucked away behind a busy city street, and you wouldn't even know it was there. That might be why so many people don't know that there is a waterfall in Mississauga. Well, now that you know, I hope you go and visit this magical little waterfall for yourself.
The waterfall is classified as a small cascade waterfall. It's about 10 feet tall, and it's wider than it is tall. Wahoosh Falls flows all year long and doesn't dry up during any season. I'd love to go back in the winter to see it frozen over (when I do, I'll update this post and share photos!). Many waterfalls in Ontario (like Hilton Falls, for example) tend to dry up during the summer months, but this one will generally always be there for you.
Although this is a hiking website, there isn't really any hiking involved to visit Wahoosh Falls. Many waterfalls come into view once you hike through a forest for an extended period of time. Not this one! You'll walk a few steps down a path and that's it.
How to Get to Wahoosh Falls
Wahoosh Falls is near the intersection of Burnhamthorpe Road West and Mississauga Road (its address is 3669 Mississauga Road, if you're looking for a physical address to put into your GPS). The waterfall is north of Burnhamthorpe and east of Mississauga Road.
I'll post a map below so you can see it visually represented. There is a path just north of Burnhamthorpe Road. When you walk into the trees on the path, head to the right. After a few more steps, you'll hear the rushing waters of Mullets Creek. The path leads right to the waterfall.
You'll be up a little bit higher on the embankment from the creek and the waterfall. The best views of the waterfall are actually in the middle of the creek itself. I visited in the summertime and the water wasn't deep at all.
I could walk across some stones in the creek to check it out (I was also wearing waterproof hiking shoes). This might be more challenging when the water level is higher in the spring and fall or when it gets slippery and icy in the winter.
Take care when you step down lower to Mullets Creek. It's not a huge drop, but it's enough that you could hurt yourself. There aren't really any steps or trees to help you step down. Just take it slowly and be careful. Another thing to quickly mention: swimming isn't allowed at Wahoosh Falls. Please do not swim here. There are signs noting that this is not a swimming hole, so please be respectful and follow the rules.
When to Visit This Mississauga Waterfall
You can view Wahoosh Falls all year long and I'm sure you'll be impressed. For photography purposes (and to have the waterfall to yourself), I suggest visiting on a weekday morning. When I went on a Monday morning around 10:00am, I had the falls all to myself. For photography purposes, I've heard that the best photos are taken earlier in the day before the sunlight gets too bright behind the waterfall.
Where to Park Your Car
There isn't a parking lot or any kind of formal park for Wahoosh Falls. It's been a hidden gem of Mississauga for so many years without much attention, so there isn't a park designed around it. There isn't any parking on Mississauga Rd or Burnhamthorpe Rd W because the streets are pretty busy. Please do not park in the nearby neighborhood or residential streets or your car will be towed.
If you want to incorporate Wahoosh Falls into a little bit of a hike, I suggest visiting Riverwood Conservancy and making a day of it. Park your car for free at Riverwood Conservancy and hike the trails there. Then, walk down Burnhamthorpe until you reach Mississauga Road and enter the trailhead on Mississauga Road to Wahoosh Falls.
What to Bring on a Hike
A proper pair of hiking shoes is an absolute must. It's also a good idea to bring sunscreen and lots of water, too. My water bottle of choice is the GRAYL Purifier because you can drink ANY water from any source, no matter what. Water from lakes, streams, rivers, public restrooms, you name it. It's the world's fastest portable purifier. Get your hands on one ASAP!
Don't forget to pack some bug spray because there can be biting bugs depending on the time of year. Even if there aren't any signs, it's safe to assume that ticks are all over Ontario hiking trails. Protect yourself against ticks by reading our guide to avoiding ticks on the trails.
For amazing deals on hiking products like backpacks, boots, clothing, and gear, check out the Decathlon Canada shop!
Update: Wahoosh Falls Fence
Unfortunately, the City of Mississauga has put a fence around Wahoosh Falls. I'm very disappointed that the waterfall is closed off in this way. They claim that it is unsafe, but it's not any less safe than any other place in nature. If that's the case, perhaps it is time to install a proper viewing platform to make it more safe?
It makes no sense to keep a beautiful place from its residents, especially considering that there aren't that many waterfalls in this immediate area. I really hope that they find a way to reopen this beautiful place without an ugly fence in the way.
Want to see more photos?
Browse our entire travel photography album in one place. You can browse and buy any of our pictures, including prints, gifts and more.
More Things to Do in Mississauga
Are you looking for more fun things to do in Mississauga? Here are a few outdoor activities you can find in 'Sauga:
Join the Ontario Hiking Facebook Group
You are also welcome to join our Ontario Hiking Facebook Group – it's a great way to ask questions about hiking in Ontario, share your Ontario hikes, and get inspired!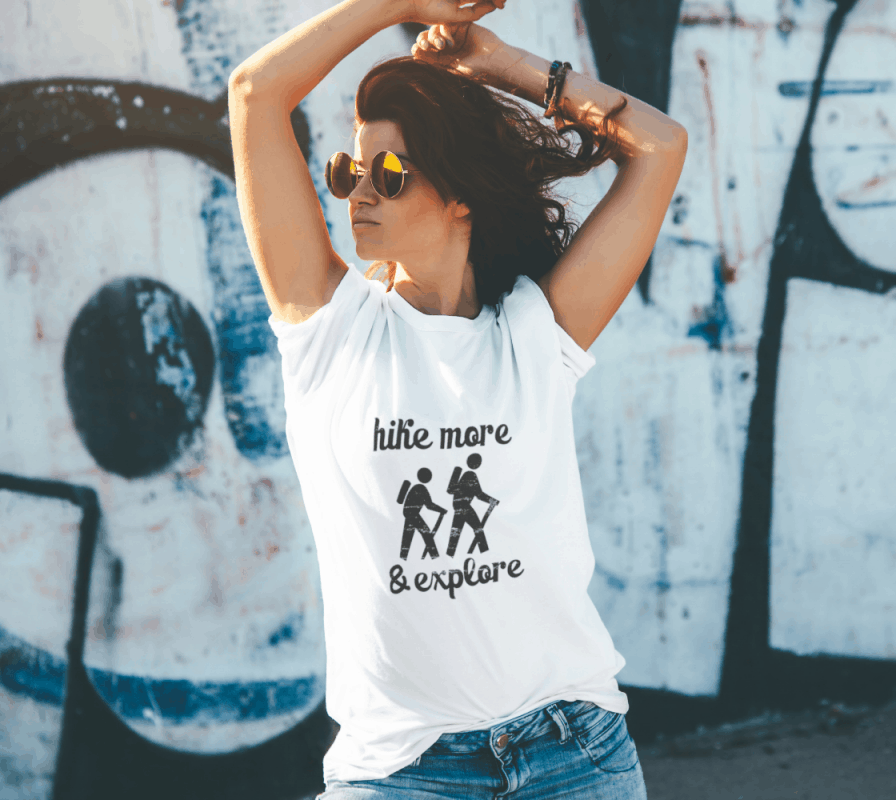 Inspired by adventures and nature. Ontario hiking and Bruce Trail apparel & accessories, designed by me.