The Meadowvale Conservation Area might not be the biggest park in the area, but it's one of the best places to go hiking in Mississauga. While much of Mississauga is urban sprawl or a seemingly endless suburbia, there are a few natural spaces where you can go for a hike in the city. Meadowvale Conservation Area is one of these places.
Posts may be sponsored. Post contains affiliate links. I may be compensated if you make a purchase using my link.
There's one main trail, the Culham Trail, that stretches through the park (as well as a secondary unmarked trail, but we'll get to that shortly). You could cover most of the park in about an hour, or two hours at most if you're really taking your time.
Become an Ontario Hiking Supporter!
Join the Ontario Hiking Patreon and you'll become a VIP member of the Ontario Hiking community! You'll receive ad-free, downloadable hiking guides with new guides added weekly. Plus, there are many more perks! Become an Ontario Hiking Supporter today!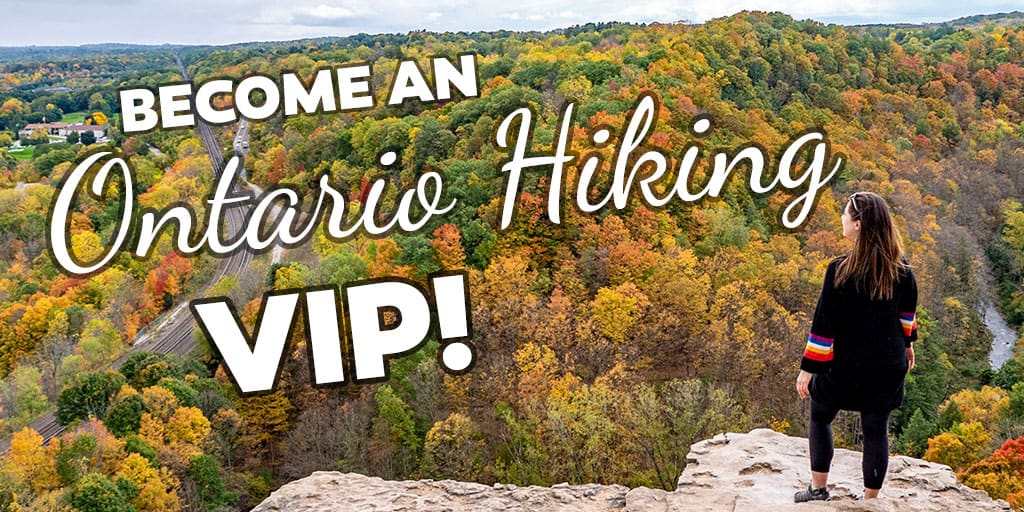 Meadowvale Conservation Area Map
Here's a map of Meadowvale Park. There's one main trail, the Culham Trail, shown on the map. It's the only trail from one end of the park to the other. The Culham Trail continues to the south beyond the property of the park. To the north, the Culham Trail turns into the Davidson Trail as you enter Brampton.
When you hike at this Mississauga conservation area, you may notice some signage near the restrooms that displays a park map. This map is outdated. It shows a secondary trail on the other side of the Credit River that forms a loop with the main trail. At some point, the bridge must have been damaged and not repaired because that trail stops at a dead end. It's no longer on any updated maps of the conservation area. However, parts of that secondary trail are still worth visiting, just as long as you don't mind turning around and backtracking for a few minutes.
Hiking at Meadowvale Conservation Area
Justin and I thoroughly enjoyed the Meadowvale Conservation Area hiking trails. There were some opportunities to walk along the river itself, as well as through some shady, forested areas. It seems as though every hiking trail in Ontario has something beautiful and fascinating to offer in its own way. While this one isn't as lengthy or challenging as others, it was great to discover some scenic and pretty places within the boundaries of Mississauga.
Culham Trail
The Culham Trail is the main trail in Meadowvale Park. It starts as a paved path, and then you'll cross a long bridge over the Credit River. Then, it turns into a dirt path through the forest to the other edge of the park. From the Culham Trail, you'll be able to take a very well hiked, worn path down to the Credit River, as well as hike along an unmarked, secondary trail through the forest.
We hiked on the Culham Trail, took a detour down to the river, and then turned around at the edge of the park. On the way back, we hiked through the forest on the secondary trail before turning around to hike back to the car.
The Credit River
Don't miss walking down to the Credit River. Once you cross the bridge and continue to walk down the Culham Trail, you'll see a well trodden path leading to the river. This path continues along the edge of the river and eventually to a large tree where you can sit and admire the gently flowing waters. There were wildflowers all around, and it was a very pretty sight.
A Secondary Trail
I've mentioned this secondary trail a few times now. It's not on any updated maps, although it's on the original map posted at the park itself. Definitely walk down this path because it leads farther into the forest. You'll come to a point where you'll see the old, rusted remains of a structure that I'm assuming used to be where the old bridge was located. We didn't realize this until after the fact.
Instead, we kept walking along a narrow path that followed the river. This path got more and more narrow as we walked, until it started to become obvious that this really wasn't a path at all. Eventually, we came to a dead end beneath the overpass of Derry Road. At this point, we were confused because we never saw the bridge to loop back across the Credit River. So, we had to turn around and walk back to where we started. Don't make the same mistake that we did!
Want to see more photos?
Browse our entire travel photography album in one place. You can browse and buy any of our pictures, including prints, gifts and more.
Plan Your Visit
Here is a map of where you'll find Meadowvale Conservation Area. There are a couple of parking lots: one where you enter at the north end of the park, and another if you continue driving into the park itself. There are restrooms near the fields, picnic tables, and big grassy areas of the park. Many people like to visit this park to enjoy the open space and have a picnic with their family members or friends. The paved portions of the Culham Trail are also popular for biking.
What to Bring on a Hike
A proper pair of hiking shoes is an absolute must. It's also a good idea to bring sunscreen and lots of water, too. My water bottle of choice is the GRAYL Purifier because you can drink ANY water from any source, no matter what. Water from lakes, streams, rivers, public restrooms, you name it. It's the world's fastest portable purifier. Get your hands on one ASAP!
Don't forget to pack some bug spray because there can be biting bugs depending on the time of year. Even if there aren't any signs, it's safe to assume that ticks are all over Ontario hiking trails. Protect yourself against ticks by reading our guide to avoiding ticks on the trails.
More Credit Valley Conservation Hikes
There are several Credit Valley Conservation Areas in Mississauga, Halton Hills, Caledon, and beyond. Here are all of the Credit Valley Conservation Areas:
Terra Cotta Conservation Area
Belfountain Conservation Area
Ken Whillans Resource Management Area
Elora Cataract Trailway
Meadowvale Conservation Area
Upper Credit Conservation Area
Riverwood Conservancy (owned by CVC & City of Mississauga)
Join the Ontario Hiking Facebook Group
You are also welcome to join our Ontario Hiking Facebook Group – it's a great way to ask questions about hiking in Ontario, share your Ontario hikes, and get inspired!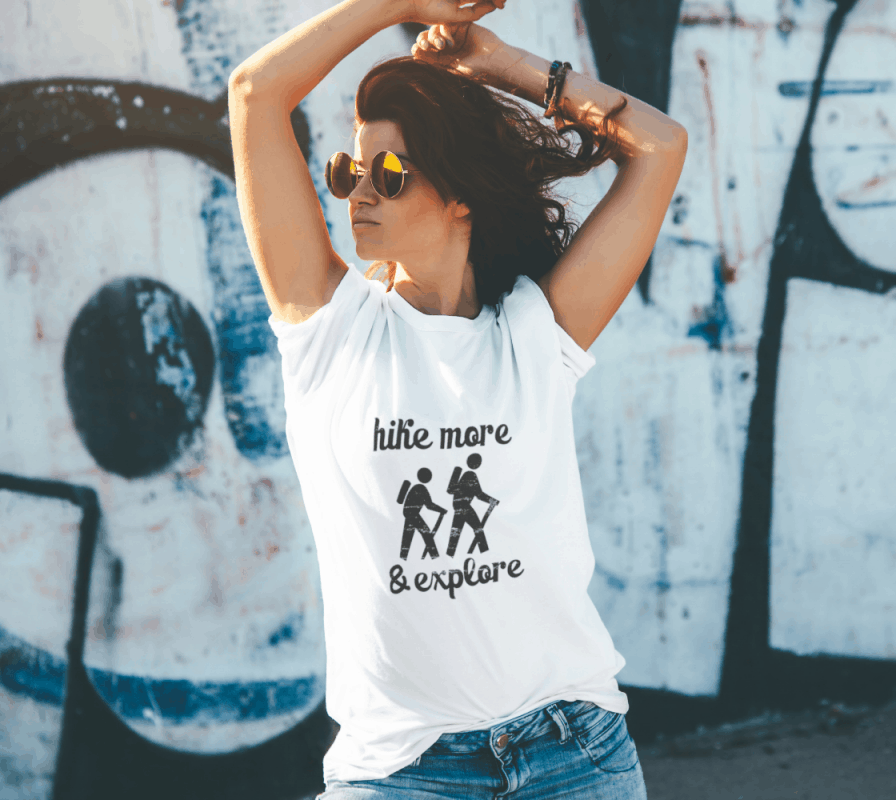 Inspired by adventures and nature. Ontario hiking and Bruce Trail apparel & accessories, designed by me.