Despite living down the road, I took years to discover Rattray Marsh Conservation Area. Living in Port Credit, Ontario (a village within the larger metropolis of Mississauga), I am spoiled for choice when it comes to walking paths by the lake.
Posts may be sponsored. Post contains affiliate links. I may be compensated if you make a purchase using my link.
The Waterfront Trail is quite literally in my backyard, just a two minute trek down the street. There are numerous parks, limitless lake views, and extensive sections of green space. I consider myself very fortunate.
Even though Mississauga and the GTA have its share of sprawling suburbs and concrete compounds, there are lots of natural places to go walking and hiking. Rattray Marsh Conservation Area is one of the most special walking trails in Mississauga to spend an hour or so (especially if you want to stop to take pictures).
You can easily cover most of the trails in about a half hour, but it's easy to extend your walk on the Waterfront Trail to nearby Jack Darling Memorial Park that has its own little stretch of sandy beach.
Become an Ontario Hiking Supporter!
Join the Ontario Hiking Patreon and you'll become a VIP member of the Ontario Hiking community! You'll receive ad-free, downloadable hiking guides with new guides added weekly. Plus, there are many more perks! Become an Ontario Hiking Supporter today!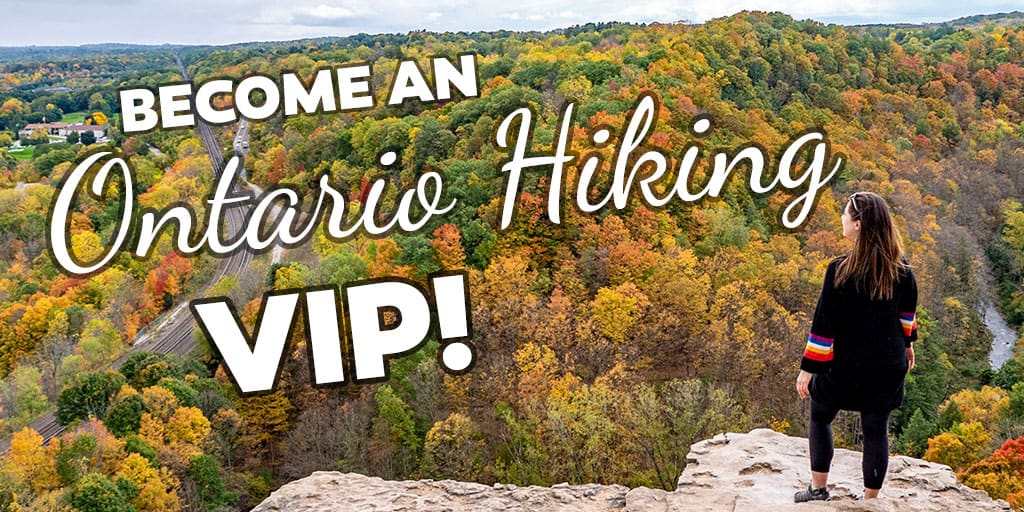 A Significant Wetland in Ontario
The wetlands at Rattray Marsh Conservation Area are one of the last remaining of its kind along Lake Ontario. In fact, it's the last one on the western side of Lake Ontario between Toronto and Burlington. It spans 94 acres of protected grounds that are home to a wide array of flora and fauna.
You'll come across swamps, meadows, and beach, all in one place. And you don't need to worry about potentially disrupting this sensitive property as most of the trail is raised up on an extensive series of boardwalks.
Shingle Bar
It's one of the last shingle bar marshes on Lake Ontario. So, you might be wondering, what's a shingle bar? I had no idea before I visited. But, that's one of the wonderful things about going hiking in Ontario. I always seem to learn something with each trip that I take.
Here's how it all works. This shingle bar, also known as a barrier beach, formed thousands of years ago between Lake Ontario and Sheridan Creek. Smooth, flat rocks (shaped like shingles) weathered and got pushed up onto the shores of Lake Ontario over time in stormy weather.
These rocks formed a barrier that slowed or stopped the flow of water from Sheridan Creek into Lake Ontario. The water pooled and nutrients settled at the bottom of the wetlands. As plants flourished and the region attracted wildlife, Rattray Marsh was born.
The shingle bar goes through continuous cycles of forming and collapsing. Big rainstorms and rising water levels can flood the barrier. At the same time, intense thunderstorms over Lake Ontario push more rocks onto the shore, recreating the barrier. It's quite easy to see evidence of the shingle bar down by the rocky waterfront. Take a look at the rocks for yourself!
Walking Trails at Rattray Marsh
These walking trails in Mississauga are very leisurely and an easy walk for anyone looking to get outdoors. While the trails aren't maintained in the winter, it's a great place to visit all year long. The raised boardwalks are preferable over many other trails in the late winter and early spring because you won't encounter the mud like you will at other Ontario hiking trails.
I visited Rattray Marsh Conservation Area with Justin in mid-March on a chilly sunny day. There's one short loop trail around the "Knoll", a geologic feature where an ancient stream created unique conditions for many plant species in different microclimates. There are a few stairs at one end of this section of boardwalk, making it a little less accessible than other sections of the trail.
There's a section of the Waterfront Trail between Jack Darling Memorial Park and Bexhill Road that's entirely up on a raised platform. At one point, a secondary trail diverts towards Lake Ontario to a very rocky beach. The views of Lake Ontario are always so pretty. It's one of the top walking trails in Mississauga for the spectacular lake scenery right off the main path.
There are numerous other Mississauga hiking trails at Rattray Marsh Conservation Area that eventually lead to various streets in the middle of a residential neighbourhood. Most of the sections of the trail don't loop back around, but you can walk in a bigger loop through the surrounding neighbourhood if you don't feel like backtracking through the conservation lands.
Wildlife at Rattray Marsh
Rattray Marsh is a fascinating place to visit for bird watchers and wildlife lovers. Even in the winter, I stopped and listened to the gentle songs of the birds. I have no idea which species of birds were up in the trees, but I loved the serene sounds of nature nevertheless. If you're seeking migratory birds, your best bet is visiting in the spring or the fall.
The wetlands provide a diverse habitat for over 200 species of birds, some that are migratory and some that live there all year long. You'll see ducks, Canada geese, and even swans at times drifting along the shores of Lake Ontario.
The mudflats and wetlands are home to red-winged blackbirds, great blue heron, black-crowned night heron, common tern, sandpipers, and the great egret. Throughout the trails in the forest, you might spot blue jays, chickadees, warblers, and woodpeckers.
Plan Your Visit
Rattray Marsh is a fascinating Mississauga conservation area. There are five places where you can begin your hike: Bexhill Road (where we started our walk), Meadow Wood Road, Old Poplar Road, Silver Birch Trail, or the Waterfront Trail from Jack Darling Memorial Park.
Parking at Rattray Marsh Conservation Area
It's easy to access these hiking trails in Mississauga from several places. Jack Darling Memorial Park has the largest parking lot. It's also possible to park on the street on Bexhill Road, Nautalex Ct, Old Poplar Row, or around Green Glade Public School.
Nearby Facilities
There are restroom facilities at the nearby Jack Darling Memorial Park. You'll also find picnic tables there. Rattray Marsh Conservation Area consists primarily of interconnected boardwalks and paths, and there aren't really any places to sit or stop.
Other Practical Information
Visitors are welcome during daylight hours (sunrise to sunset). No cycling is allowed within the conservation area. If you're riding your bike, you can cycle through the surrounding neighbourhoods to link back up with the Waterfront Trail on the other side of the conservation area. Please keep your dog on a leash as your dog could disturb the wildlife.
What to Bring on a Hike
A proper pair of hiking shoes is an absolute must. It's also a good idea to bring sunscreen and lots of water, too. My water bottle of choice is the GRAYL Purifier because you can drink ANY water from any source, no matter what. Water from lakes, streams, rivers, public restrooms, you name it. It's the world's fastest portable purifier. Get your hands on one ASAP!
Don't forget to pack some bug spray because there can be biting bugs depending on the time of year. Even if there aren't any signs, it's safe to assume that ticks are all over Ontario hiking trails. Protect yourself against ticks by reading our guide to avoiding ticks on the trails.
Map of Rattray Marsh Conservation Area
Here's where you'll find Rattray Marsh Conservation Area in Mississauga, Ontario. Its physical address is 660 Bexhill Rd, Mississauga.
More Credit Valley Conservation Areas
Looking for more hiking trails near Rattray Marsh Conservation Area? You can always check out the best Port Credit parks and paths in the neighbourhood. Here are more Credit Valley Conservation Areas in the region:
Terra Cotta Conservation Area
Belfountain Conservation Area
Ken Whillans Resource Management Area
Elora Cataract Trailway
Rattray Marsh Conservation Area
Upper Credit Conservation Area
Riverwood Conservancy (owned by CVC & City of Mississauga)
Where to Stay in Mississauga
Are you looking for where to stay in Toronto? There are so many amazing Mississauga hotels and Airbnb accommodations so you can be close to the city or close to the trails.
Here's a handy booking tool where you can see all of the Booking.com accommodations and Airbnbs in one place. It's easy to compare prices and find the best rate for your trip to Mississauga.
Join the Ontario Hiking Facebook Group
You are also welcome to join our Ontario Hiking Facebook Group – it's a great way to ask questions about hiking in Ontario, share your Ontario hikes, and get inspired!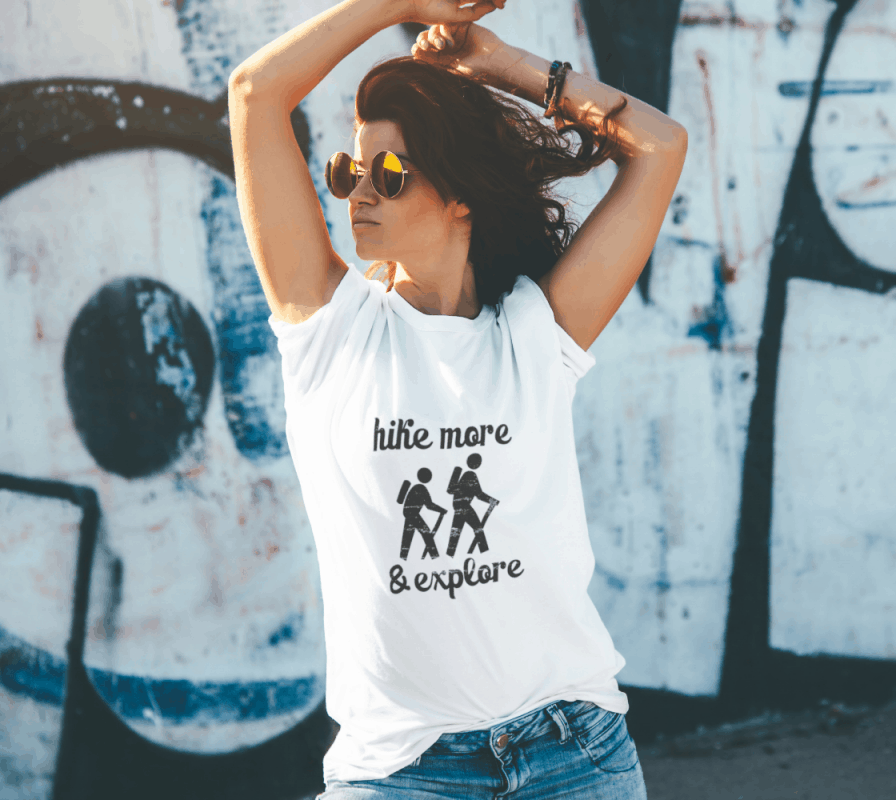 Inspired by adventures and nature. Ontario hiking and Bruce Trail apparel & accessories, designed by me.