I love exploring the parks of Ontario so much because they're all so unique and lovely in their own way. Crawford Lake Conservation Area is a lesser known place to go hiking in Ontario, but it's one of the most interesting spots. There's an elevated boardwalk that wraps completely around a rare lake that reveals secrets from centuries long ago. Not only are there almost twenty kilometres of hiking trails, but you can also explore all year long through hiking, snowshoeing, and cross-country skiing. There's a reconstructed 15th century Indigenous village modeled on the remnants of one that once existed at this very site. Alright, so what are we waiting for? Let me show you why Crawford Lake Conservation Area is a very special place to visit.
Posts may be sponsored. Post contains affiliate links. I may be compensated if you make a purchase using my link.
Crawford Lake Hiking Trails
Crawford Lake Conservation Area boasts 19km of hiking trails on five separate paths. Four Crawford Lake trails stay within the boundaries of the park, and one meanders outside of the park for a lengthier journey. In addition to the five Crawford Lake hiking paths, the Bruce Trail winds through the property, joining with the Nassagaweya Trail on the outskirts of the conservation area. Here are all of the Crawford Lake hiking trails that you'll encounter on a visit to the park.
Crawford Lake Trail Map
Here's a Crawford Lake trail map where you can see all of the hiking trails displayed visually. As you can see, there are several hiking trails around the lake and beyond, plus a snowshoe trail. There are other key areas of interest that I'll discuss later in this article. You can also download the PDF of the Crawford Lake Conservation Area trail map and bring it along for your trip.
Crawford Lake Trail
The Crawford Lake Trail is the main hiking path that everyone needs to experience when visiting the park. There's an elevated wooden boardwalk around the entire perimetre of the meromictic lake with lots of signage on the way. It's a very peaceful and easy stroll, and it's a great opportunity to learn about the region. The entire distance of the loop trail is 1.4km, and it's an easy trek for the whole family.
Woodland Trail
The Woodland Trail is a breezy trip through the forest. When we visited in the spring, lots of little flowers were beginning to pop up from the ground. Even though it was a gorgeous day outside with balmy spring weather, there weren't many other hikers on the trails. It was nice to have the path almost entirely to ourselves. The Woodland Trail is an easy hike that's a 1.5km loop. It connects to several other trails (Escarpment Trail, Crawford Lake Trail, Pine Ridge Trail).
Escarpment Trail
Beyond the Woodland Trail, we continued hiking on the Escarpment Trail to the scenic lookout point. We were treated to a beautiful view overlooking the Nassagaweya Canyon. Gazing above, there were dozens of turkey vultures soaring across the sky. You'll continue your hike along the edge of the escarpment for more scenic views along the way. It's rated a moderate hike, and the Escarpment Trail is a 2.4km loop.
Pine Ridge Trail
While we didn't have time to venture out to the Pine Ridge Trail, I'm sure that it's an equally lovely trek through the dense forest. This is a lengthier loop trail of 3.6km with a moderate rating. The Pine Ridge Trail is also open for cross-country skiing in the winter.
Nassagaweya Trail
The Nassagaweya Trail is a one way hiking trail that connects Crawford Lake and Rattlesnake Point. It's also part of the Bruce Trail (a portion of the Bruce Trail passes through Crawford Lake Conservation Area, too). If you're interested in making a round trip hike between Crawford Lake and Rattlesnake Point, give yourself a full day (at least four to five hours, if not longer). The hike between the conservation areas is 4.7km one way.
Discover the Meromictic Lake
What's a meromictic lake? I had no idea until I visited Crawford Lake. As it turns out, it's an extremely rare and unique kind of lake, although you'd never know by a cursory glance. A meromictic lake is one where the lake is deeper than its surface area, meaning that the bottom of the lake is rarely disrupted. Very little oxygen reaches the bottom of the lake, so it's free of bacteria. Any organic matter at the bottom is well preserved. You can discover a lot about the history of the region by exploring the depths of the lake.
When scientists and researchers looked at the sediment from the bottom of the lake, they found samples of corn, bean, and squash pollen dating back to the 1300s to 1600s. This led to the discovery of a nearby ancient Indigenous village buried for years and years.
Please note that swimming and fishing is not allowed at the lake. You may not disturb its waters, as this is a Regionally Environmentally Sensitive Area, a Provincial Area of Natural and Scientific Interest, and part of a UNESCO World Biosphere Reserve (Niagara Escarpment).
Visit the Iroquoian Village
At Crawford Lake Conservation Area, you can also see glimpses into 15th century Indigenous life at the Iroquois Village. Between 1973 and 1987, excavations revealed 11 longhouses and over 10,000 centuries-old artifacts belonging to the Iroquoian people. Based on this archaeological survey, a portion of the 15th century Iroquoian village was reconstructed, including three longhouses.
You'll be able to wander around the village to discover interpretive programs, excavation simulations, and various demonstrations that vary by season. There are seasonal exhibits in the Deer Clean Longhouse displaying contemporary Indigenous art and culture. You can take a tour of the longhouses on weekdays at 2:15pm (May 1st to June 30th, and September 5th to November 30th).
Explore More Halton Parks
There are several conservation areas and parks associated with Halton Parks. Explore new ones or revisit your old favorites. There are numerous Halton hiking trails within these Conservation Halton parks:
Rattlesnake Point
Hilton Falls
Crawford Lake
Robert Edmondson
Mountsberg
Kelso
Glen Eden
Plan Your Visit to Conservation Halton Parks
The daily park entrance fee is $7.75 for an adult ($6.75 for seniors, $5.50 for children, kids four and under are free). You can also buy an annual family membership to all of the Conservation Halton parks for $135.50. An individual annual pass is $62.00. This is a great option if you plan to visit often.
All of the Conservation Halton parks have parking lots where you can leave your car before hitting the trails. There are also restroom facilities and places to have a picnic by the lake at Crawford Lake Conservation Area.
Map of Crawford Lake Conservation Area
Here's where you'll find Crawford Lake Conservation Area. The physical address of the park is 3115 Conservation Rd, Milton, ON.
Recommended Nearby Hiking Trails
Looking for more hiking trails near Crawford Lake? Take a look at the hiking trails page for inspiration. Here are our recommendations:
Which conservation areas in Ontario are your favourite?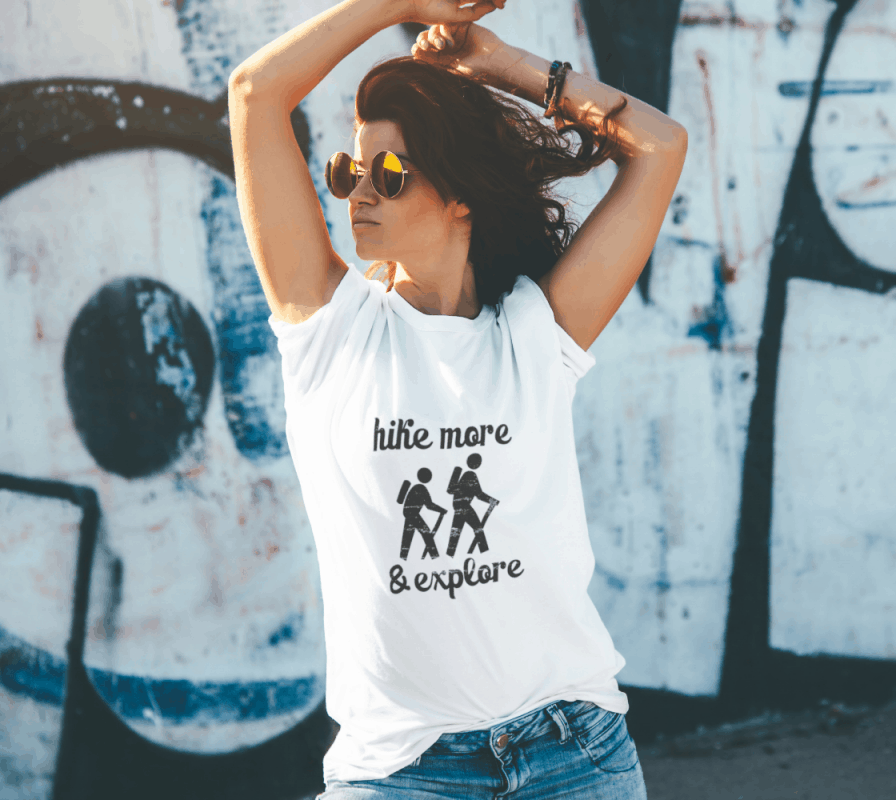 Inspired by adventures and nature. Ontario hiking and Bruce Trail apparel & accessories, designed by me.