Robert Edmondson Conservation Area might be a shorter hiking trail in Halton region, but it's a hidden gem that you won't want to miss. It's a relatively flat and easy trail, but it has many makings of a memorable adventure outdoors: a pretty body of water, a wooden boardwalk, and perhaps some wildflowers (depending on the season!).
Posts may be sponsored. Post contains affiliate links. I may be compensated if you make a purchase using my link.
This conservation area in Milton, Ontario is perfect for families with small children and hiking enthusiasts alike. It's also a dog-friendly hiking trail. If you're looking to fit a short hike into your day, it's perfect. You can enjoy the great outdoors in under an hour. Pack a picnic lunch for an ideal afternoon spent outside. This is a quiet and peaceful conservation area, and I was the only one on the trails when I visited.
Become an Ontario Hiking Supporter!
Join the Ontario Hiking Patreon and you'll become a VIP member of the Ontario Hiking community! You'll receive ad-free, downloadable hiking guides with new guides added weekly. Plus, there are many more perks! Become an Ontario Hiking Supporter today!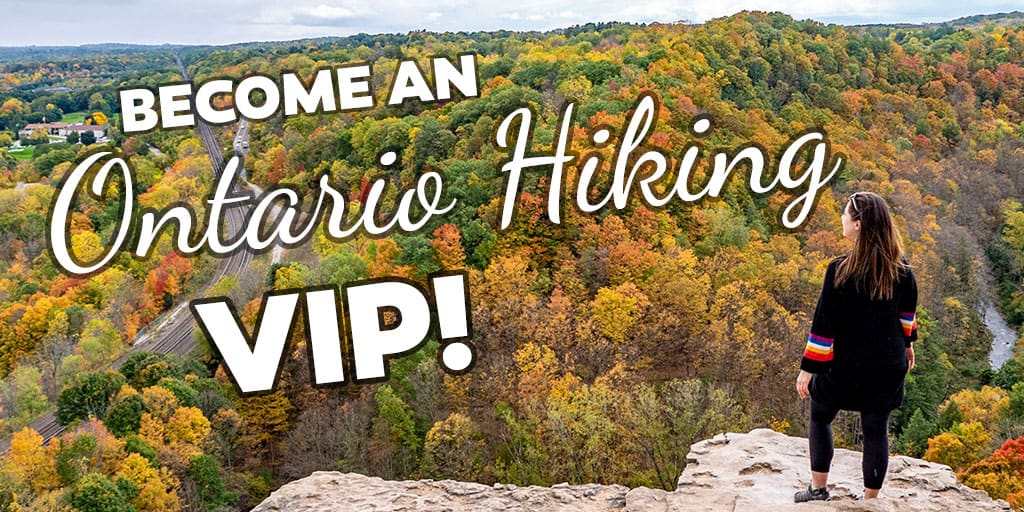 Robert Edmondson Conservation Area Map
There is one main loop trail at Robert Edmondson Conservation Area, and you don't really need a trail map to go hiking here. Starting from the main parking lot, you'll follow the loop around the park. There's one point where you can make your walk a little bit shorter by taking a short cut. If you simply stick to the left the entire time, you'll walk in a big loop of the whole trail.
Hiking at Robert Edmondson Conservation Area
The hiking trail at Robert Edmondson Conservation Area is about 2.5km, and you can hike the trail in under an hour. From the parking lot, you'll first spot the pretty reservoir and a wooden boardwalk overlooking it. There's a picnic table here if you'd like to enjoy a picnic lunch. This little reflective lake will have you seeing double – the water reflects the sky, clouds, and the surrounding trees.
You'll notice that the hiking trail starts just beyond the big sign with the trail map. As you walk along the trail, there are yellow trail blazes that will keep you on track. However, I seriously doubt you could get lost here. There's mostly only one path that wraps around the entire park in one big loop.
Before long, you'll cross the wooden boardwalk across a marshy area. This path weaves through wetlands and forested areas for a great variety of terrain. If you're lucky in the springtime, you might witness some bursts of colour when the marsh marigolds begin to bloom. I visited a little too early in the spring to spot these pretty flowers, but I did see some other wildflowers on my way.
Plan Your Visit
Robert Edmondson Conservation Area (10025 First Line Nassagaweya, Milton, Ontario) is one of the only Conservation Halton parks that does not require a reservation. It's a lesser visited park, so you will have no problem simply showing up. There is a fee box that works on the honour system. There is one restroom facility on one side of the reservoir.
If you own a canoe or a kayak, you can bring it to the reservoir to go for a paddle. Some people also enjoy fishing at Robert Edmondson Conservation Area. This park is pretty in all seasons, and I imagine that it's even more isolated in the dead of winter.
What to Bring on a Hike
A proper pair of hiking shoes is an absolute must. It's also a good idea to bring sunscreen and lots of water, too. My water bottle of choice is the GRAYL Purifier because you can drink ANY water from any source, no matter what. Water from lakes, streams, rivers, public restrooms, you name it. It's the world's fastest portable purifier. Get your hands on one ASAP!
Don't forget to pack some bug spray because there can be biting bugs depending on the time of year. Even if there aren't any signs, it's safe to assume that ticks are all over Ontario hiking trails. Protect yourself against ticks by reading our guide to avoiding ticks on the trails.
For amazing deals on hiking products like backpacks, boots, clothing, and gear, check out the Decathlon Canada shop!
Explore More Halton Parks
There are several parks under the umbrella of Conservation Halton. Spend one day each weekend exploring a new one. Or you can keep going back to your favorite trails again and again. There are numerous Halton hiking trails within these Conservation Halton parks:
Rattlesnake Point
Robert Edmondson
Mountsberg
Kelso
Glen Eden
Join the Ontario Hiking Facebook Group
You are also welcome to join our Ontario Hiking Facebook Group – it's a great way to ask questions about hiking in Ontario, share your Ontario hikes, and get inspired!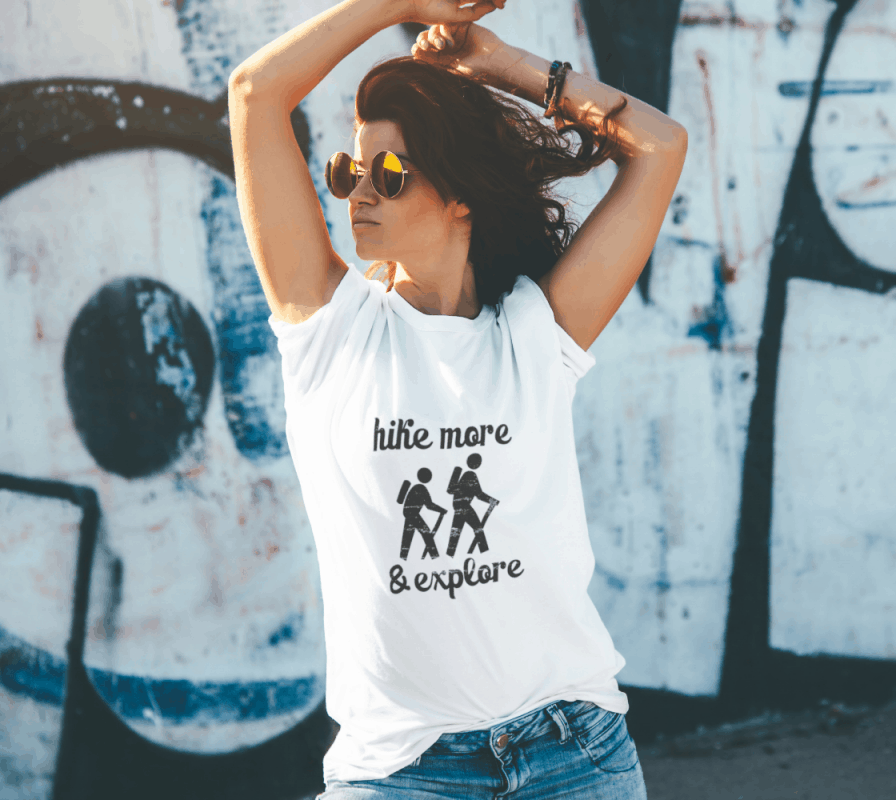 Inspired by adventures and nature. Ontario hiking and Bruce Trail apparel & accessories, designed by me.