Hardy Lake Provincial Park is one of the prettiest places to go hiking in Muskoka. It's a lesser known gem with scenic views of Hardy Lake from several vantage points along the way. There are boardwalk trails that extend across various points of the lake. The prettiest lookout points are about halfway through the hike at Hardy Lake Island where wooden platforms lead to a small, rocky island.
Posts may be sponsored. Post contains affiliate links. I may be compensated if you make a purchase using my link.
Some other interesting features at Hardy Lake Provincial Park include a small cascading waterfall and some historic ruins. That's one thing that I love about hiking in Ontario – you never know what interesting things you'll come across in our natural surroundings!
Join the Ontario Hiking Facebook Group
You are also welcome to join our Ontario Hiking Facebook Group – it's a great way to ask questions about hiking in Ontario, share your Ontario hikes, and get inspired!

Hardy Lake Provincial Park Map
Here is a trail map for Hardy Lake Provincial Park. You have your choice of three hiking trails at the park: the 9km loop and two 3km loop trails. There's also an additional eastern trail that's another extra 7km if you're looking to extend your hike even more.
We ventured on the 9km hike around Hardy Lake, which I highly recommend that you do. You could walk the shorter 3km trails, but you won't be able to experience many of the beautiful views and the boardwalk trails like we did.
Hiking at Hardy Lake Provincial Park
I went hiking at Hardy Lake Provincial Park with my sister, Robyn. For some reason, every time we go hiking together, it's an adventure. The two of us hit the trails just after two straight days of rainy weather. Plus, it was still pretty overcast during our hike. We hiked in a clockwise direction around the loop trail.
Pretty Lake Views and Boardwalks
For the first part of our hike, we enjoyed the beautiful scenery of Hardy Lake as we trekked through the forest. It was relatively breezy, so there weren't too many bugs. The tall trees towered overhead, and we followed the blue trail markers and white trail blazes through the forest.
It's pretty easy to stay on the trail throughout the entire hike. There are lots of white blazes. At one point, we got a little off the main trail, and it didn't take too long to find our way back. We came across our first boardwalk over a small section of the lake, and there were pretty views all around.
Muddy and Mucky Conditions
If you aren't a fan of super muddy, washed out trails, I suggest that you wait until there are a bunch of sunny, dry days in a row. We encountered a LOT of mud and hiked across plenty of boggy grounds. I don't feel as though the trail is normally like this, although there were some logs and rocks on the ground to help hikers navigate the muddy sections.
Unfortunately, many of those logs were partially submerged in water when we visited. Not only was there a lot of mud, but it was hard to tell when the ground was solid or boggy. With one wrong step, your whole foot would sink into the soft and wet ground. It even looked as though new tiny rivers had formed across the trails!
I don't have many photos of this. To be honest, we were focusing mainly on not falling into the water. I had put my camera and phone away because I was afraid of destroying my equipment. Thankfully, by the time we rounded Hardy Lake to one of the prettiest and most iconic views of the park, there wasn't much mud after that.
Old Pioneer Ruins
There are some ruins of an old structure at Hardy Lake Provincial Park. Unfortunately, I don't know too much about them. You could see portions of old, stone walls, and perhaps even a fireplace or chimney in the middle of them.
Hardy Lake Island
You'll eventually reach some more boardwalk trails and you'll be presented with some of the most beautiful scenery of the entire park. There are large, flat rocks and pretty trees that are on their own little island.
Boardwalks extend to the small stretch of land on either side of it. From this point, we even saw a beaver out on the lake, motoring quickly in the water towards the mainland. It's such a peaceful place, and this viewpoint alone was worth the previous muddy adventures.
Hardy Lake Falls
Did you know that there's even a small waterfall at Hardy Lake Provincial Park? You'll see this gentle cascade about three quarters of your way into the hike, if you're hiking in a clockwise direction like we did. The water gently flows down a small hill into the lake. You'll have to cross this tiny bit of water to keep hiking on the trail.
Want to see more photos from Hardy Lake?
Browse our entire travel photography album in one place. You can browse and buy any of our pictures, including prints, gifts and more.
Plan Your Visit to Hardy Lake Provincial Park
Hardy Lake Provincial Park is a non-operating provincial park. This means that there aren't any facilities and you can't go camping here. There is one portable toilet at the parking lot for Hardy Lake, which was more than I anticipated. It was pretty clean, too! There are no fees to visit and it is free to park your car here.
There is a parking lot at Hardy Lake Provincial Park that can fit 15-20 cars, but I suspect that this lot could fill up on the weekend. I'd plan to visit early or head here on a weekday. We only saw a couple of other people on the trail the entire time we were there, although this may have been related to the weather.
This park is just outside of Gravenhurst, about two hours from Toronto and an hour from Barrie. I'd rate this one as having a moderate difficulty. If you're a beginner hiker, I'd suggest sticking to the initial 3km loop trail. Venture out to the 9km trail once you've had a little more experience. It's even trickier when it gets really muddy. It took my sister and I about 3 hours to hike the 9km loop trail.
What to Bring on a Hike
A proper pair of hiking shoes is an absolute must. It's also a good idea to bring sunscreen and lots of water, too. My water bottle of choice is the GRAYL Purifier because you can drink ANY water from any source, no matter what. Water from lakes, streams, rivers, public restrooms, you name it. It's the world's fastest portable purifier. Get your hands on one ASAP!
Don't forget to pack some bug spray because there can be biting bugs depending on the time of year. Even if there aren't any signs, it's safe to assume that ticks are all over Ontario hiking trails. Protect yourself against ticks by reading our guide to avoiding ticks on the trails.
Where to Stay in Gravenhurst
There are lots of great hotels and accommodations if you're looking to stay in the Muskoka region. Take a look at the following places to stay in Gravenhurst and browse using the handy map below.
More Hiking in Muskoka
Looking for more Muskoka hikes? Here are some other nearby hiking trails in the Muskoka region:
Become an Ontario Hiking Supporter!
Join the Ontario Hiking Patreon and you'll become a VIP member of the Ontario Hiking community! You'll receive ad-free, downloadable hiking guides with new guides added weekly. Plus, there are many more perks! Become an Ontario Hiking Supporter today!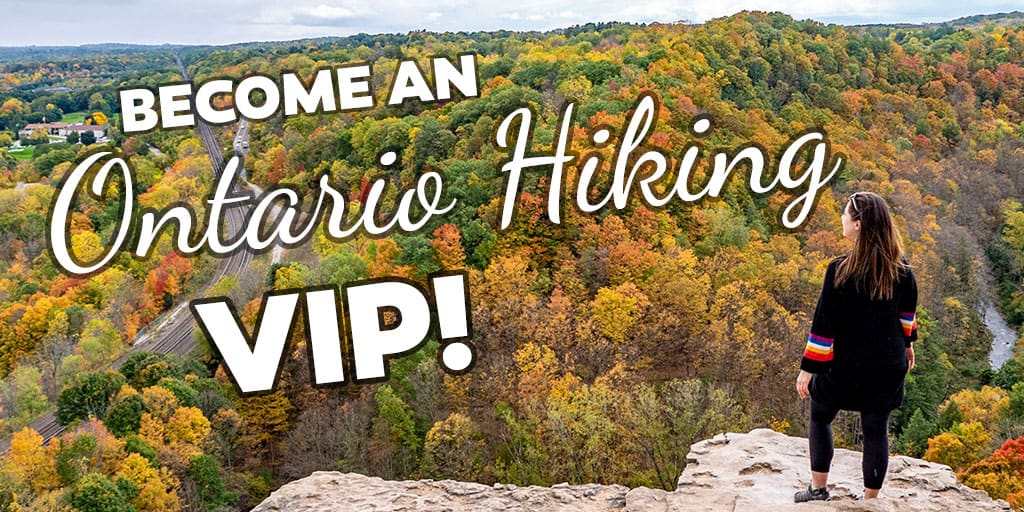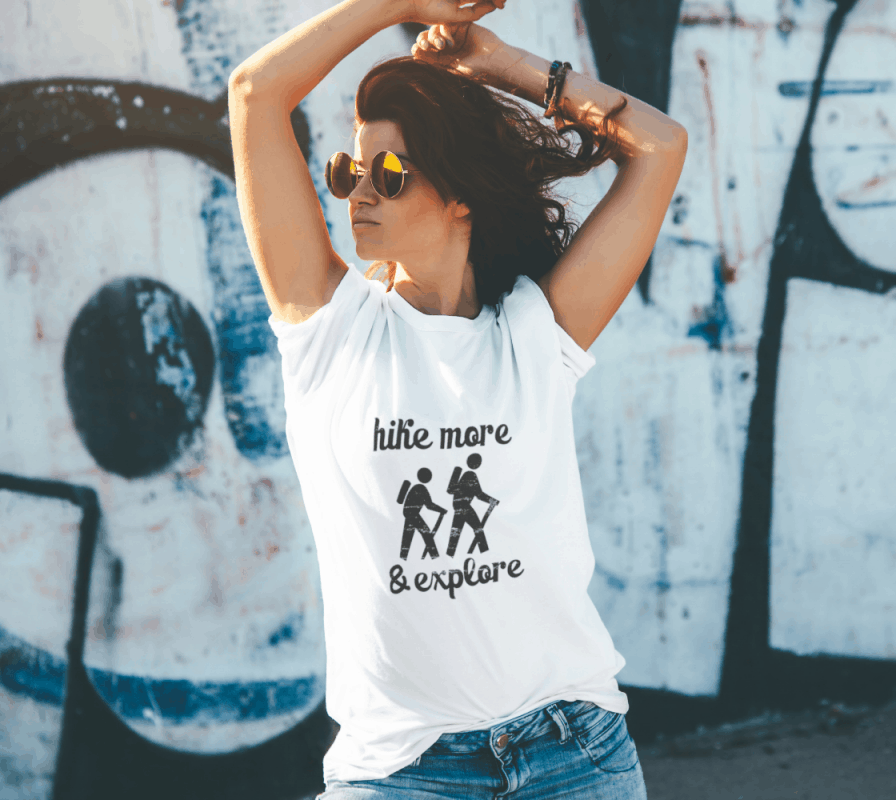 Inspired by adventures and nature. Ontario hiking and Bruce Trail apparel & accessories, designed by me.