Arrowhead Provincial Park provides the wow factor that you might be seeking on Ontario hiking trails. There's an incredible lookout point, a beautiful waterfall, a peaceful lake, and shaded paths through the woods. Whether you're going camping at Arrowhead Provincial Park or simply visiting for the day, it's an amazing park in Ontario that you need to visit as soon as possible.
Posts may be sponsored. Post contains affiliate links. I may be compensated if you make a purchase using my link.
While there are many activities that you can do at Arrowhead Provincial Park (camping, swimming at the beach, paddling, and cycling, to name a few), this article will primarily focus on its hiking trails. There are several trails at Arrowhead Provincial Park that you can walk in an afternoon.
These trails are suitable for beginners. I loved these spots just as much as the more advanced hikes because there's a big reward for very little work. This especially holds true at Big Bend Lookout where this spectacular view is merely steps from the parking lot.
Join the Ontario Hiking Facebook Group
You are also welcome to join our Ontario Hiking Facebook Group – it's a great way to ask questions about hiking in Ontario, share your Ontario hikes, and get inspired!

Arrowhead Provincial Park Map
Here is an Arrowhead Provincial Park map that shows all of the park's hiking trails, as well as cycling trails. As you can see, there are numerous trails that will take more than a day to explore. However, if you're only visiting for a day trip, you can easily visit the trails that I visited within an afternoon. Here are the cycling and hiking trails at Arrowhead Provincial Park:
Arrowhead Lake Trail: 5.1km for hiking and cycling
Beaver Meadow Trail: 4km hiking trail
Big Bend Lookout: Parking lot right next to the lookout point, no hiking involved
Homesteaders Trail: 2.8km hiking trail
Lookout Trail: 3km cycling trail
Mayflower Lake Trail: 2km hiking trail
Stubb's Falls Trail: 2.6km hiking trail
Hiking at Arrowhead Provincial Park
There are a couple of must visit spots at Arrowhead Provincial Park: Big Bend Lookout and Stubb's Falls. After that, feel free to hike any of the trails. I wanted to hike the Beaver Meadow Trail, but it was unfortunately closed when I visited. I continued on the Arrowhead Lake Trail, which seemed more like a cycling trail than a hiking trail.
Big Bend Lookout
Big Bend Lookout is a fascinating place with a stunning view. You'll be able to soak up panoramic views safely from a viewing deck. The Big East River encircles the surrounding forest in one "big bend". There's some signage to explain the formation of the Big Bend.
Essentially, the delta began to form over 12,000 years ago. A melting glacier full of sand, rock and gravel formed Lake Algonquin. The glacial river containing ice, sand and silt collided with Lake Algonquin. It slowed down and deposited the sand and silt. As the ice melted, Lake Algonquin drained away and formed the present day Lake Huron.
Over the last 10,000 years, the Big East River gradually carved a depth of 23 metres into the valley, exposing these sandy delta layers. Big Bend Lookout is one of the best places in Ontario to view the inside of a glacial delta.
Stubb's Falls
Now that we've seen the Big East River and Big Bend Lookout, let's move on to view the natural beauty of the Little East River and Stubb's Falls. There's another parking lot down the road from Big Bend Lookout (you likely passed it on your way there). You can park here, walk across the road, and begin to hike from the Stubb's Falls trailhead.
The Stubb's Falls hike is a pretty easy one. You'll walk through a flat path in the forest, catching some glimpses of the river through the trees. Eventually, you'll begin to hear the sounds of rushing waters, so you'll know that the waterfall is close.
Cross a bridge and venture down a little hill to the waterfall. It's easy to walk out onto the flat rocks to view the waterfall up close. Watch the waters plummet down some rocks and around a bend in the river to join the gently flowing waters down below.
Once you've admired the waterfall, you can continue the hike back through the forest. This trail forms a complete loop, and it will take a little under an hour to walk the whole thing (2.6km in total).
Beaver Meadow Trail
The Beaver Meadow Trail starts as a wide path through the forest, and continues to some gentle meadows. Unfortunately, there were some signs and some tape blocking off the trail when I visited.
Perhaps there was some flooding or damage to the trail. I'm not sure. It might be open when you visit. You'll have to let me know how it is!
Arrowhead Lake Trail
As my plans to hike the Beaver Meadow Trail were dashed, I kept walking onto the Arrowhead Lake Trail. I have to admit that this isn't the best trail in the world. It's a little on the boring side – there aren't many views on the way, the path is overgrown, and I found it to be quite buggy.
At one point, I was able to see a pretty view of Arrowhead Lake. I discovered that this is also a cycling path, and I think it would be far more enjoyable to discover by bike. The trail leads past some campgrounds and forms one big loop around the lake (though there are only a couple of chances where you can see the lake itself).
Unless you're able to see this one by bike, I'd skip it as a hiking trail and check out some of the other trails instead (Homesteaders Trail or Mayflower Lake Trail). Or you can hike the Beaver Meadow Trail if it's back open.
More Hiking at Arrowhead Provincial Park
There are three more trails on the western side of the park at the smaller Mayflower Lake. I didn't have the chance to hike these paths, but I can recommend checking them out if you're camping at Arrowhead or plan to spend the entire full day there. These trails include the Homesteaders Trail, the Mayflower Lake Trail, and the Lookout Trail (this is a cycling trail).
Want to see more photos from Arrowhead PP?
Browse our entire travel photography album in one place. You can browse and buy any of our pictures, including prints, gifts and more.
Plan Your Visit
Arrowhead Provincial Park is a popular place to go camping near Toronto. It's about a two to three hour drive from the city, just outside of Huntsville. Even though it's one of the best spots to go camping in Muskoka, you can easily visit for the day like I did.
As this is an operating provincial park, there are lots of facilities like restrooms, comfort stations, picnic shelters, a leash-free dog exercise area, a visitor centre and a park store. Arrowhead Provincial Park has three quiet beach areas, and there's even a section of the beach where your dog can swim.
From the visitor centre, you can rent canoes, kayaks, paddleboards, and bicycles during the summer months. In the winter, you can also rent ice skates, snowshoes, and cross-country skis. There's even a tubing hill where you can rent tubes, too.
Please note that there are day rate fees to visit Arrowhead Provincial Park. Like most provincial parks in Ontario, you pay one flat rate per car. I suggest picking up an Ontario Parks annual pass if you plan on visiting five or more parks a year, as it will end up paying for itself in time. In the summer of 2021, you must reserve your day pass ahead of time (up to five days in advance) by visiting the Ontario Parks website. From Monday to Thursday, it is free to visit.
What to Bring on a Hike
A proper pair of hiking shoes is an absolute must. It's also a good idea to bring sunscreen and lots of water, too. My water bottle of choice is the GRAYL Purifier because you can drink ANY water from any source, no matter what. Water from lakes, streams, rivers, public restrooms, you name it. It's the world's fastest portable purifier. Get your hands on one ASAP!
Don't forget to pack some bug spray because there can be biting bugs depending on the time of year. Even if there aren't any signs, it's safe to assume that ticks are all over Ontario hiking trails. Protect yourself against ticks by reading our guide to avoiding ticks on the trails.
Where to Stay in Huntsville
If you don't plan to camp at the park, there are lots of great hotels and accommodations in nearby Huntsville. Take a look at the following places to stay in Huntsville and browse using the handy map below.
More Places to Hike in Muskoka
Looking for more great hiking trails in Muskoka? Check out the following hiking guides:
Become an Ontario Hiking Supporter!
Join the Ontario Hiking Patreon and you'll become a VIP member of the Ontario Hiking community! You'll receive ad-free, downloadable hiking guides with new guides added weekly. Plus, there are many more perks! Become an Ontario Hiking Supporter today!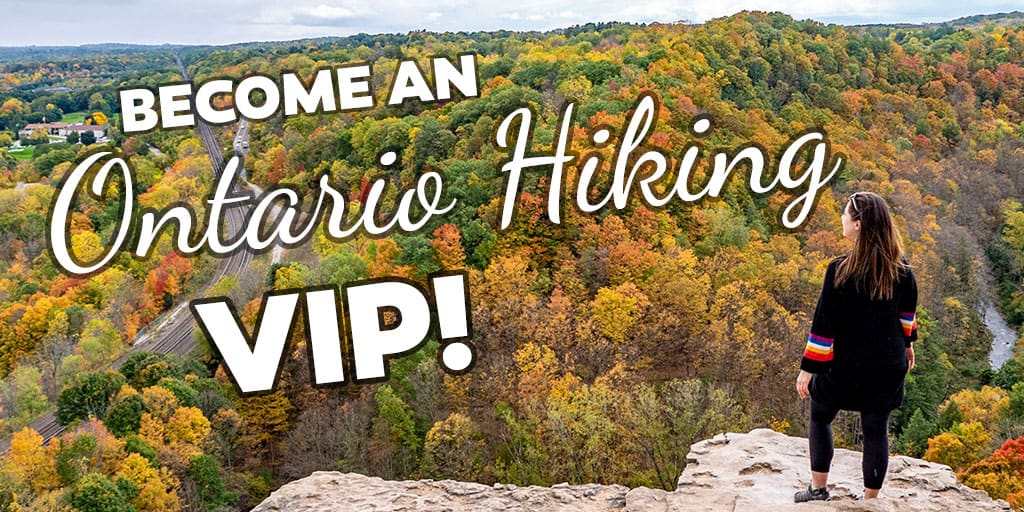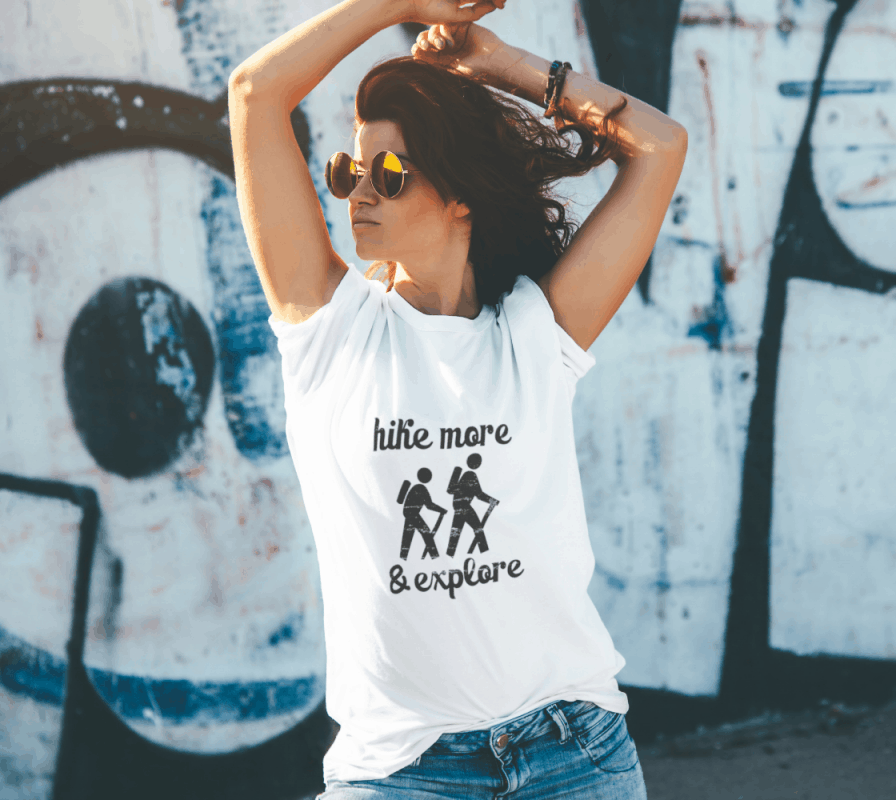 Inspired by adventures and nature. Ontario hiking and Bruce Trail apparel & accessories, designed by me.