Onaping Falls, also known as Onaping High Falls or High Falls, is a brilliant waterfall near Sudbury, Ontario. It's one of the largest waterfalls in northeastern Ontario, and one of the most beautiful waterfalls in Ontario. The Onaping Falls Trail (or A.Y. Jackson Lookout Trail) is one of the best places to go hiking in Sudbury.
Posts may be sponsored. Post contains affiliate links. I may be compensated if you make a purchase using my link.
You'll witness the magnificent Onaping Falls as you walk along the Onaping River. The river plunges several times in a series of cascades across 150 feet, until it reaches the final and largest 30 foot drop. Starting at the A.Y. Jackson Lookout, you'll be able to view the entire waterfall at a distance and gradually get up closer as you hike.
Join the Ontario Hiking Facebook Group
You are also welcome to join our Ontario Hiking Facebook Group – it's a great way to ask questions about hiking in Ontario, share your Ontario hikes, and get inspired!

Onaping Falls Trail Map
Here is an Onaping Falls map that takes you from the parking area to the waterfall. In actuality, you don't really need a trail map at all. Simply walk from the A.Y. Jackson Lookout and follow the trail markers. There's only one path that you follow the entire way.
By walking on the A.Y. Jackson Lookout Trail, you'll follow the yellow blazes until you reach the bridge and observation platform. Then, you can continue to hike beyond the bridge on the loop trail. Follow your steps back from where you came to get back to the parking lot – easy peasy!
Onaping Falls Hiking Trail
The Onaping Falls Trail starts at the main parking lot. Walk to the A.Y. Jackson Lookout for your first view of the falls from this observation deck. This is the location where this Group of Seven artist, A.Y. Jackson, was inspired to create his art. You'll come across a second lookout point before descending down a series of rocks to the river's edge.
Walk along the river to witness multiple views of Onaping Falls until you reach the bridge. This hiking trail is about 1km long. From the bridge, admire panoramic scenery of the waterfall. There's a 2km loop hiking trail through the forest on the other side of the bridge. Once you complete the loop, hike back on the same trail until you get back to the parking lot.
A.Y. Jackson Lookout
The A.Y. Jackson Lookout is named for the Group of Seven artist, A.Y. Jackson. He visited this precise location in the spring of 1953 and was moved to paint the waterfall. He created the work entitled, "Spring on the Onaping River".
The painting hung from the walls of Sudbury Secondary School for many years after it was purchased by a group of students in 1955. In 1974, shortly after Jackson's passing, the painting was stolen. It's been missing ever since.
Bridge and Observation Deck
After you descend down a series of rocks, you'll hike on the edge of the river. There are so many beautiful scenes to observe on your journey. Unfortunately, there's quite a bit of graffiti on the rocks here. Please don't paint or add graffiti to our beautiful natural areas. It's such a shame to see ugly graffiti tags in such a wondrous place.
I'd rate this hike as a moderate one, as you will need to navigate across uneven terrain. It isn't terribly difficult, but you will need to watch your step. The walk by the river is about 1km long until you reach the bridge. This is another lookout point that takes you above the waterfall. You can see the Onaping River and Onaping Falls on both sides of the bridge, and it's quite spectacular.
Beyond the Bridge: Loop Hiking Trail
If you choose to continue hiking beyond the bridge, there's another 2km loop hike through the forest. You can choose to end your adventure at the bridge and simply go back to the car. But, if you're up for a longer hike, definitely keep walking on the loop trail.
Geological History of Sudbury and Onaping Falls
Not only is the waterfall gorgeous, but the rocks themselves are fascinating, too. This waterfall is right at the edge of the Sudbury Basin, formed by a meteorite impact over 2 billion years ago. A 10km meteorite struck the earth here, creating the Sudbury Basin. It's 60 km long, 20 km wide, and 10 km deep.
If you're interested in the natural history of the region, you can take a geological walking tour of Onaping Falls. At the parking lot, there's a display of rock types related to the meteorite impact crater and its associated nickel-copper ores.
Plan Your Visit to Onaping Falls
Onaping Falls is located about 35km west of Sudbury at the site of the A.Y. Jackson Welcome Centre. There are two initial lookout points: the A.Y. Jackson Lookout and a separate accessible lookout point.
While many plunge waterfalls offer one or two viewpoints and that's it, Onaping Falls is a really special place. It's more rare to witness a lengthier cascade like this one. Hike along Onaping Falls to view the waterfall from many different vantage points.
Getting There
Onaping Falls and the A.Y. Jackson Lookout is located off of Hwy 144, 5km north of Dowling and 35km west of Sudbury. There's ample free parking at the welcome centre. The A.Y. Jackson Welcome Centre has restrooms and there's a small shop as well. Onaping Falls is free to visit and there is no admission fee.
More Things to Do in Sudbury
Planning a trip to Sudbury? In addition to Onaping Falls, there are lots of awesome things to do in Sudbury. Take a look at this Sudbury travel guide to help plan your trip to the Nickel City.
What to Bring on a Hike
A proper pair of hiking shoes is an absolute must. It's also a good idea to bring sunscreen and lots of water, too. My water bottle of choice is the GRAYL Purifier because you can drink ANY water from any source, no matter what. Water from lakes, streams, rivers, public restrooms, you name it. It's the world's fastest portable purifier. Get your hands on one ASAP!
Don't forget to pack some bug spray because there can be biting bugs depending on the time of year. Even if there aren't any signs, it's safe to assume that ticks are all over Ontario hiking trails. Protect yourself against ticks by reading our guide to avoiding ticks on the trails.
Where to Stay in Sudbury
When I visited Sudbury, I stayed at the new Hilton Garden Inn Sudbury. The hotel is centrally located near many shops and restaurants, plus it's only a short drive to many of the Sudbury hiking trails on this list. If you're looking for a modern, clean, and comfortable hotel, this is the place you need to stay.
I received an accessible room, so it was extra spacious! There's a super cozy bed with extra plush pillows, a large bathroom, and other additions like a mini fridge, microwave, and Keurig coffee maker. There's also a seating area, a roomy closet for your clothing, complimentary Wi-Fi, and loads of cable channels on the flatscreen TV.
The Hilton Garden Inn Sudbury has free parking, friendly and helpful staff members, an indoor swimming pool, and lots of other great amenities. I'd love to stay at this hotel again on a return visit to Sudbury, and I highly recommend that you check it out.
More Hotels in Sudbury
Looking for more great accommodations in Sudbury? Here are all of the hotels and vacation rentals in Sudbury, placed on a convenient map. Browse the map below. Click on any hotels that you'd like to see in more detail to find the best place to stay.
Become an Ontario Hiking Supporter!
Join the Ontario Hiking Patreon and you'll become a VIP member of the Ontario Hiking community! You'll receive ad-free, downloadable hiking guides with new guides added weekly. Plus, there are many more perks! Become an Ontario Hiking Supporter today!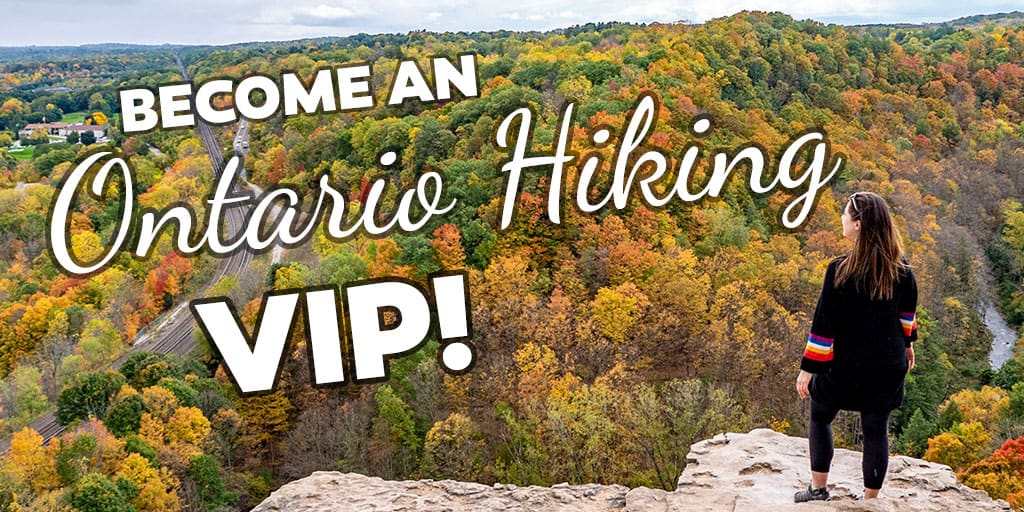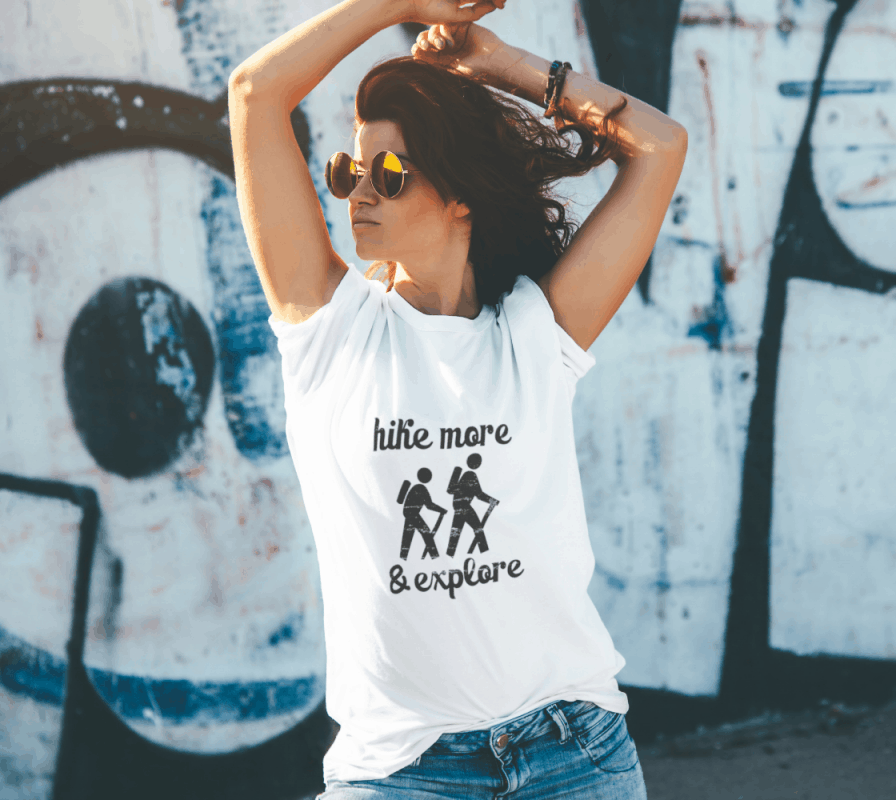 Inspired by adventures and nature. Ontario hiking and Bruce Trail apparel & accessories, designed by me.