The word "Nokiidaa" is an Ojibwe term that means "walking together", and it's very fitting to call this path the Nokiidaa Trail. After all, the Nokiidaa Trail connects three communities: East Gwillimbury, Newmarket, and Aurora, Ontario (in York Region). This path is perfect for walking, hiking and biking as it's lengthy and relatively flat the entire way. The Nokiidaa Trail is mostly gravel and follows the East Holland River with pretty scenery along the way.
Posts may be sponsored. Post contains affiliate links. I may be compensated if you make a purchase using my link.
As we were walking and not biking, Justin and I only hiked a small northern section of the trail, the Holland River Trail. It's the most northern section of the Nokiidaa Trail in East Gwillimbury, a loop trail that's about 6km in total.
Become an Ontario Hiking Supporter!
Join the Ontario Hiking Patreon and you'll become a VIP member of the Ontario Hiking community! You'll receive ad-free, downloadable hiking guides with new guides added weekly. Plus, there are many more perks! Become an Ontario Hiking Supporter today!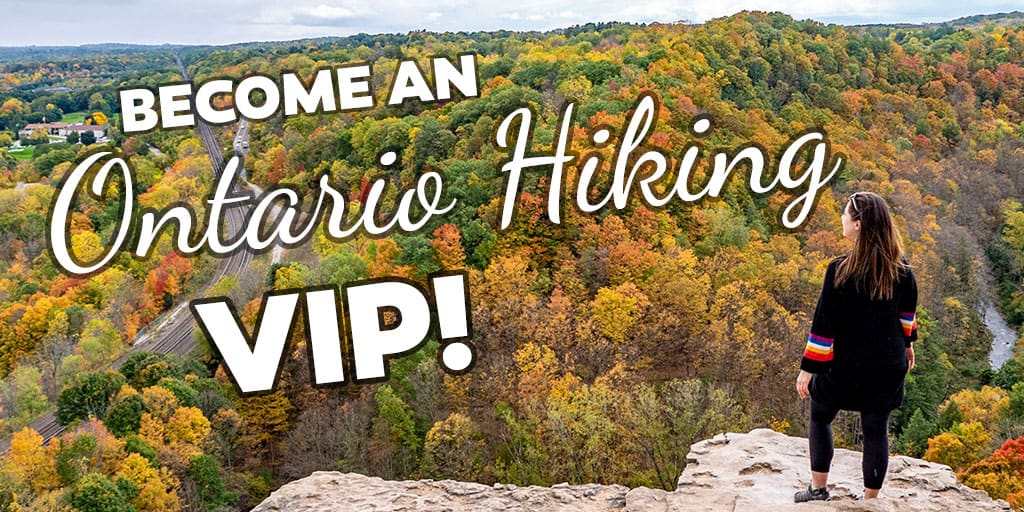 Nokiidaa Trail Map
Here is a Nokiidaa Trail map that illustrates the entire hiking and biking path. The Nokiidaa Trail follows the East Holland River for 20km. It's the perfect length for a long bike ride or you can break it up into multiple walks like I'm doing.
Do you want to save this map for future reference? If you click the star beside the map title, it will be saved to your Google Maps account. Then, you can access it while hiking from your own Google Maps app (it will be listed under "your places" and then "maps").
Hiking the Nokiidaa Trail: Holland River Trail
Here's how we hiked the Holland River Trail portion of the Nokiidaa Trail. First, start at the parking lot at Mount Albert Rd and Yonge Street. It's marked by the blue map point on the map that I've shared above. From the parking lot, you'll already be treated to an amazing view of the East Holland River and the surrounding meadow.
Next, this section of the path is not marked on Google Maps, so I've drawn a line to detail how the trail begins. This is a wide, gravel path, perfect for both biking and walking. It isn't really shaded at all, so keep this in mind if you're walking on a hot day. Pack lots of water and wear sunscreen or you might become dehydrated and get a nasty sunburn.
It looks like the local community and the municipalities take great care to protect the natural areas and habitats around this trail. We saw an orange pylon on the ground demonstrating that this space is a turtle nesting site. Please keep clear of this area as to not disturb the turtles.
A little farther down the path, there's a more permanent sign noting that this is a "habitat restoration area". Please do not venture off the path into these protected spaces. For a closer view of the habitat restoration area, there is a short wooden platform that's raised above the marshy land. This is where you can catch a glimpse of the scenery without disturbing and flora or fauna.
Crossing the East Holland River
The gravel path continues across a bridge over the East Holland River. Be sure to stop and admire the stunning river views. On a day where there isn't much wind (like when we visited), you might be able to see some reflections of the trees and clouds in the water.
Once you cross the bridge, the gravel hiking and biking trail keeps going and going. Thankfully, this section of the trail is shaded by trees on either side of the path. On a hot day, this makes the hike a little easier and less hot.
I didn't notice many mosquitoes or black flies on this hike. Perhaps this is due to the fact that the trail is relatively close to local neighbourhoods and communities and isn't off in the wilderness. Even still, I'd pack some bug spray just to be safe. The two of us went on our walk in the morning; the bugs might come out at certain times of the day or the season.
Justin and I walked until we reached 2nd Concession and then turned around to head back to the car. To complete the entire Holland River Trail portion of the Nokiidaa Trail, keep walking until you reach Rogers Reservoir Conservation Area. Then, turn around and head back to the car. There is a loop portion of the trail between 2nd Concession and the bridge, so you can take an alternate walk on your way back.
Want to see more photos of the Nokiidaa Trail?
Browse our entire travel photography album in one place. You can browse and buy any of our pictures, including prints, gifts and more.
Plan Your Visit
First, decide which section of the Nokiidaa Trail that you'd like to hike. If you're going to start at the most northern point, feel free to use our map and hike the Holland River Trail. You can also tackle a longer section of trail or ride your bike across the whole path.
There aren't any restroom facilities on this hiking trail. However, the Nokiidaa Trail does eventually meander through more built up areas in Newmarket, so you might be able to duck off the trail and into a local coffee shop or gas station.
If you're planning to go hiking on the Nokiidaa Trail in the winter, I could see this as a great place to go snowshoeing! It's a pretty flat trek and I'm sure that snowshoes would be a great idea across packed snow. I'm an all-seasons hiker, so I might give this a shot in the winter.
Looking for more Hiking in York Region?
Are you looking for more hikes in York, Durham, and Headwaters? Here are a few other nearby hiking trails in York Region that you should visit:
Join the Ontario Hiking Facebook Group
You are also welcome to join our Ontario Hiking Facebook Group – it's a great way to ask questions about hiking in Ontario, share your Ontario hikes, and get inspired!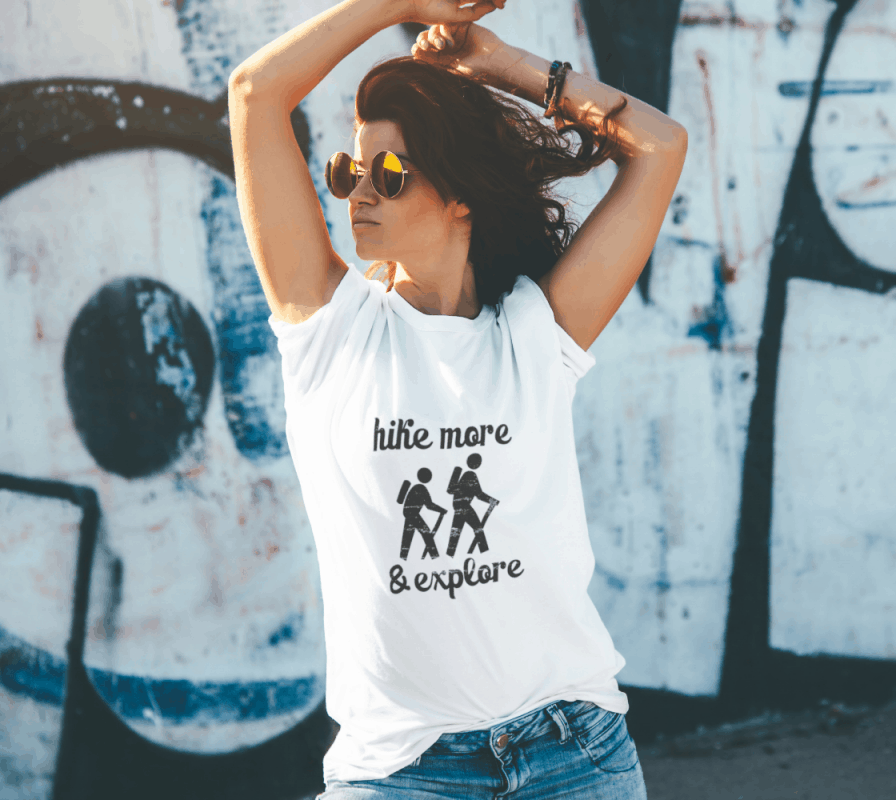 Inspired by adventures and nature. Ontario hiking and Bruce Trail apparel & accessories, designed by me.