Cold Creek Conservation Area is the perfect day trip for hiking enthusiasts in southern Ontario, particularly those living in the Toronto area. I hadn't personally heard of Cold Creek Conservation Area before. I like to "browse" Google Maps and scroll around all of the green spaces near home to see what they are.
Posts may be sponsored. Post contains affiliate links. I may be compensated if you make a purchase using my link.
Sometimes that's exactly what they are: green spaces for wildlife and conservation, but not necessarily spots where you can hike. Sometimes they're golf courses. And sometimes it will be a new place to go hiking.
So, Justin and I ventured out to Cold Creek Conservation Area without much knowledge of the area. It's not too far away from the Happy Valley Forest Tract that we explore the week before.
Become an Ontario Hiking Supporter!
Join the Ontario Hiking Patreon and you'll become a VIP member of the Ontario Hiking community! You'll receive ad-free, downloadable hiking guides with new guides added weekly. Plus, there are many more perks! Become an Ontario Hiking Supporter today!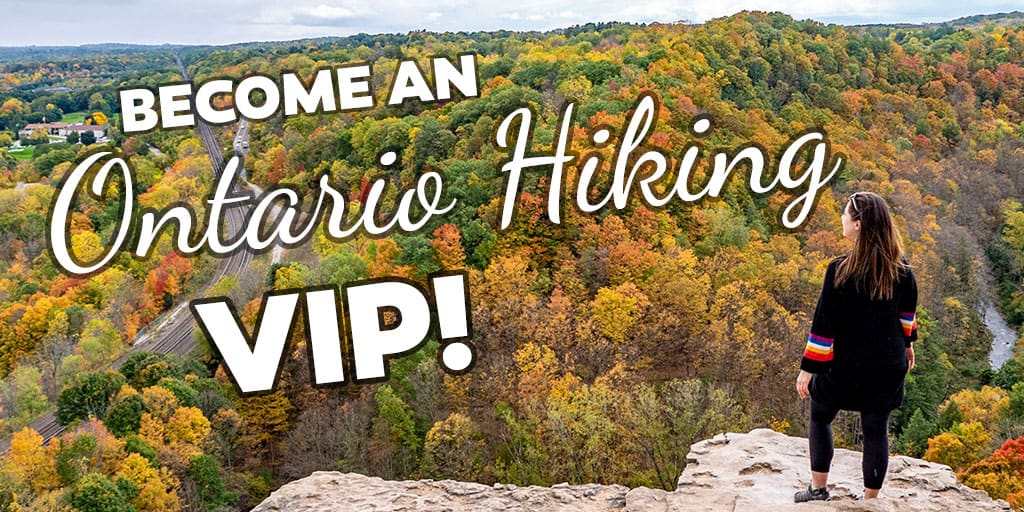 About Cold Creek Conservation Area
Cold Creek Conservation Area protects an ecologically diverse region within the Humber River watershed. The park opened in 1962, and it's managed by the Toronto and Region Conservation Authority (TRCA). It's 190 hectares in total, and contains a wide variety of flora and fauna that are unique and rare to the region. There's a mixed conifer forest that includes black spruce, seldom found in southern Ontario.
A portion of the trail lies within the Oak Ridges Moraine, a vast green space that runs parallel to Lake Ontario and 60km north of it. The Oak Ridges Moraine is home to one of Ontario's longest hiking trails, the Oak Ridges Trail.
When you go hiking at Cold Creek in Nobleton Ontario, you'll feel almost as though you've accomplished several hikes in one day. Even though the trail can be tackled within a couple of hours, it crosses several different types of terrain from one point to the next.
The Hiking Trails
Cold Creek Conservation Area has over 7km of trails, including the main outer loop trail (6.6km). The yellow trail markers denote several connecting hiking trails. We started at the Pine Plantation Trail and hiked the outer loop. This took us through several different kinds of scenery that are described by each of the trail names. There are also a few connecting trails (red on the map) in case you don't want to hike the entire loop.
When you hike here, there are several signs with maps posted along the way. This will help you navigate the trails and keep informed to your current location. There are also yellow trail markers on some of the trees of the main trail. However, I found that the trails aren't very well marked here.
There were a couple of times where we ventured in the wrong direction, thinking we were on the main trail but ended up on a connecting trail. Even though we thought we were paying close attention, it was still possible to feel a little bit lost. The yellow markers are few and far between. There's not much you can do in these situations, except stick to the trail and go with the flow. You'll end up reaching the main trail to get your bearings once again.
Pine Plantation Trail
Justin and I started at the Pine Plantation Trail (marked #1 on the trail map). The trail is mostly flat and winds between rows upon rows of tall pine trees. It's really interesting to learn more about the various trees throughout the hiking trails. There are signs all over the trails marking and describing the different varieties of trees. It's educational for people of all ages!
Every so often, there will be a small clearing between sections of the forest. As it was a brisk, April day, we welcomed these moments in the sunshine to warm up. However, I'm sure during hot summer days, I'd be grateful for staying cool beneath the shade of the trees.
Wetlands Trail
You'll know that you've switched from the Pine Plantation Trail to the Wetlands Trail when you see…you guessed it, wetlands! It came as quite a surprise, but we saw tons and tons of turtles here. There were turtles sunning themselves, all sitting in a row on the tops of logs that were partially submerged in the water. Some turtles were resting on the sides of tree branches. At one point, we even heard a splash as one fell down into the water from a tree branch (I hope he's okay, poor little guy!).
There are signs all over the trails asking that people do not disturb the wildlife. While this should come as common sense, I'm glad that there's this reminder for people who might not know any better.
At this point, we came to a clearing and promptly walked in the wrong direction and down to the water. It's a happy mistake. There's a little wooden dock and deep blue waters. We saw a couple of Canada Geese who motored their way towards us as soon as we walked over. These geese were a little too friendly (perhaps people feed them from time to time, please don't do this), but very sweet. We admired them before retracing our steps back to the trail, which extends back into the forest.
Mixed Forest Trail
The mixed forest trail is exactly how it sounds, a forest with a large variety of trees. There are many species of trees here, and many of them have little signs beside them with more details. We noticed many bird boxes near the trails (there are 55+ in total), whether it was the mixed forest, wetlands, or meadows. There are hundreds of species of birds that live or migrate through this conservation area. It's an excellent space for bird watchers to visit and discover the birds that are attracted to these natural spaces.
Old Meadow Trail
After hiking through thick forest trails surrounded by trees, the scenery opens up to vast meadow vistas. The map denotes this space as a "former trap range" (and there's also a "former rifle range" on site, too). Cold Creek used to be a space where outdoor enthusiasts practiced the safe use of firearms and trapping. Perhaps this was a place where they practiced. Nowadays, it's a peaceful hiking trail that gradually meanders down a hill to the flat meadows below.
Bog Boardwalk
Unfortunately, the Bog Boardwalk is closed down until further notice due to significant damage to the trail. I'm not sure what happened (if it was flooded or the boardwalk damaged in some way). The trails are blocked off, so please don't try to hike around there until it's back open again.
More Things to Know
Please take precautions to protect yourself against ticks. Tuck your pants into your boots, don't venture off the trail, and make sure to use bug spray. Also, you should wear sunscreen when hiking at Cold Creek Conservation Area. It's always a good idea to wear sunblock, and there are lots of places along the trail that are out in the open beneath the hot sun.
Cold Creek Conservation Area is a popular local spot for taking your dog for a walk. We saw several dog walkers out on the trail. Last year, there was an increase in distemper in animals living there, especially raccoons. Domesticated pets can pick up this disease, so please keep your dog on a leash at all times and don't approach any wildlife.
In the winter, you can go snowshoeing or cross country skiing on the trails here. Bring your own equipment if there's enough snow on the ground to embark on wintry adventures.
Where to Park
There are a few parking spots at Cold Creek Conservation Area. Outside of opening hours, there are several parking spaces on the shoulder of the driveway (you'll see the 3 hour parking sign). When the gate is open, you can park at the visitor centre or the education centre.
Park Hours and Facilities
Cold Creek Conservation Area is on 11th Concession, south of 16th Sideroad in Nobleton, Ontario (York Region in the GTA). It's open daily from 8:30am to 4:30pm. If you visit outside of their open hours, you can park at the main gate to hike the trails. There are washrooms at the visitor centre when it's open. You can also rent their picnic shelter for larger gatherings.
Want to see more photos?
Browse our entire travel photography album in one place. You can browse and buy any of our pictures, including prints, gifts and more.
Cold Creek Conservation Area Trail Map
Here's where Cold Creek and Nobleton Ontario are situated on a map, so you can find your way to this natural space from your home.
Recommended Nearby Hiking Trails
Looking for more hiking trails near Cold Creek Conservation Area? Take a look at the hiking trails page for inspiration. Here are our recommendations:
Join the Ontario Hiking Facebook Group
You are also welcome to join our Ontario Hiking Facebook Group – it's a great way to ask questions about hiking in Ontario, share your Ontario hikes, and get inspired!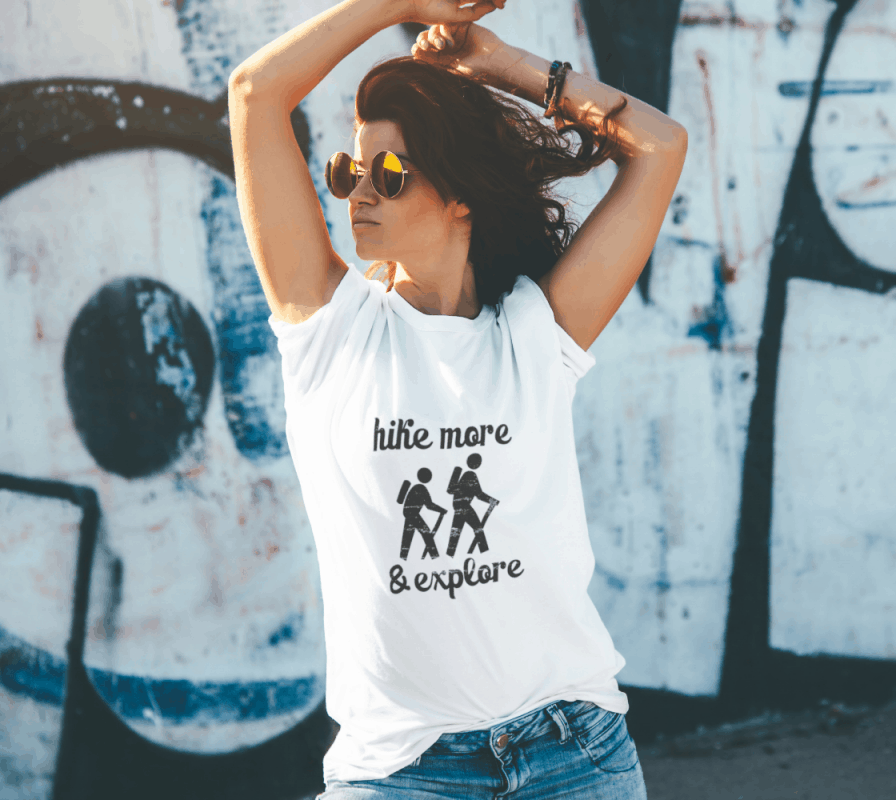 Inspired by adventures and nature. Ontario hiking and Bruce Trail apparel & accessories, designed by me.