The Glen Stewart Ravine is a hidden forest escape in the middle of Toronto. For those living in the city, it's proof that you don't need to travel far to go on a short hike through nature. On the Glen Stewart Park Trail, there's an expansive boardwalk across a protected forested area where you'll quickly forget that you're walking in Toronto. It's one of my favourite Toronto hiking trails within the city limits.
Posts may be sponsored. Post contains affiliate links. I may be compensated if you make a purchase using my link.
Tucked away in the east end of Toronto in the Beaches neighbourhood, the Glen Stewart Ravine is easy to miss. It's within walking distance of the shops and restaurants on the busy streets of Queen Street East and Kingston Road. However, if you take the time to meander through the quiet surrounding residential streets, you might stumble upon the Glen Stewart Park Trail. Even if you haven't heard of Glen Stewart Ravine, this hiking guide will show you how to plan your visit.
Glen Stewart Ravine Trail Map
Here is a Glen Stewart Ravine trail map. It's really easy to find and navigate. You can start at either end of the trail (Glen Manor Drive East or Beech Ave in Toronto). If you're looking to park your car, there is street parking available for free on Glen Manor Drive.
Do you want to save this map for future reference? If you click the star beside the map title, it will be saved to your Google Maps account. Then, you can access it while hiking from your own Google Maps app (it will be listed under "your places" and then "maps").
Hiking at Glen Stewart Ravine
Hiking the Glen Stewart Park Trail at the Glen Stewart Ravine is a beautiful escape from city living, even though it's right in the middle of the city. The path itself is a little over 1km long (1.3km to be exact), so it isn't exactly a long hike. It's more like a walk in the park. When I hiked here, it took a little over 20 minutes in total to hike from one end to the other, and then back to the car.
You'll walk over a flat, dirt path for some portions of the walk. Some sections of the walk venture across elevated wooden boardwalks over the ravine itself. No matter where you go, you'll be surrounded by a lush and picturesque forest with a canopy of red oak and red maple trees overhead. It's nice and shady on those hot summer days.
If you're looking for a little bit of exercise, you're in luck. There are a few sets of stairs during the hike, and it's particularly great for those who love to jog up and down the staircases. The Glen Stewart Ravine hike is also wonderful if you're seeking a serene reprieve in the forest. Take your time as you stroll through the woods.
About Glen Stewart Park
As this is a naturally significant area within the city of Toronto, there are recent efforts to restore this thriving ecosystem. In recent years, there were thousands of new trees, shrubs, herbs and grasses planted here. For this reason, it's important to stay on the trail. Don't venture off the boardwalks or the clear path in the forest. You might end up trampling on top of delicate plants that need more time to grow.
In terms of wildlife, you might see a chipmunk or squirrel in the Glen Stewart Ravine. There are over 100 species of migratory birds that temporarily call this space home and build nests within the trees. There are also birds that live there all year long, like the northern cardinal, black capped chickadee, and the downy woodpecker.
The Ames Creek gently flows through the Glen Stewart Ravine, although the water levels are lower in the summer months. The boardwalk allows visitors to the park to enjoy the scenery of the ravine without getting their feet wet.
Want to see more photos of Glen Stewart Ravine?
Browse our entire travel photography album in one place. You can browse and buy any of our pictures, including prints, gifts and more.
Plan Your Visit
It's easy to visit the Glen Stewart Ravine in the Beaches neighbourhood. I recommend combining your walk through the Glen Stewart Park Trail with a trip down to the waterfront or you can also explore the trail at Warden Woods in Scarborough on the same trip.
Park your car on Glen Manor Drive for free. Please note that there aren't any facilities or restrooms on this Toronto hiking trail as it's a city park that's primarily used by those living in the area. It's an urban hiking trail through a natural area of the city that I am sure that you'll love.
Looking For More Hikes?
Did you enjoy hiking the Glen Stewart Park Trail in Toronto? Here are a few other nearby hiking trails around Toronto that you might enjoy:
What are your favourite places to walk or hike around Toronto?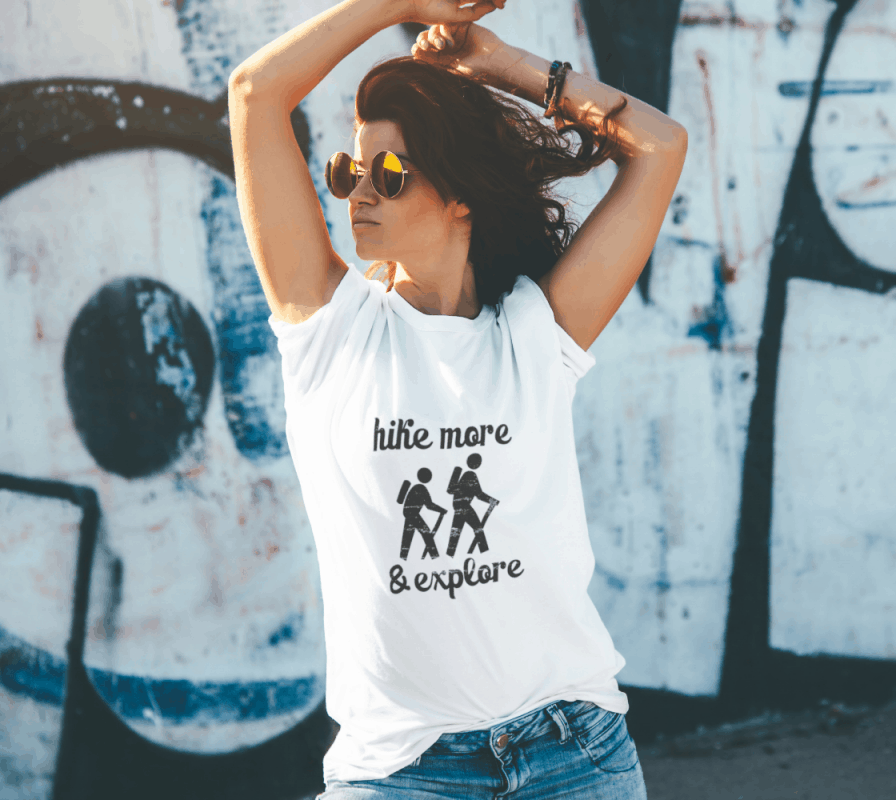 Inspired by adventures and nature. Ontario hiking and Bruce Trail apparel & accessories, designed by me.