You might have heard about the Scarborough Bluffs, but have you heard about Warden Woods and the Gus Harris Trail? Warden Woods is another fantastic place to go hiking in Scarborough.
Posts may be sponsored. Post contains affiliate links. I may be compensated if you make a purchase using my link.
It's an entirely different experience from Bluffer's Park as it's not on Lake Ontario, but it's a lovely park alongside a pretty little creek. If you're looking to go hiking in Toronto, add Warden Woods and the Gus Harris Trail to your list.
Become an Ontario Hiking Supporter!
Join the Ontario Hiking Patreon and you'll become a VIP member of the Ontario Hiking community! You'll receive ad-free, downloadable hiking guides with new guides added weekly. Plus, there are many more perks! Become an Ontario Hiking Supporter today!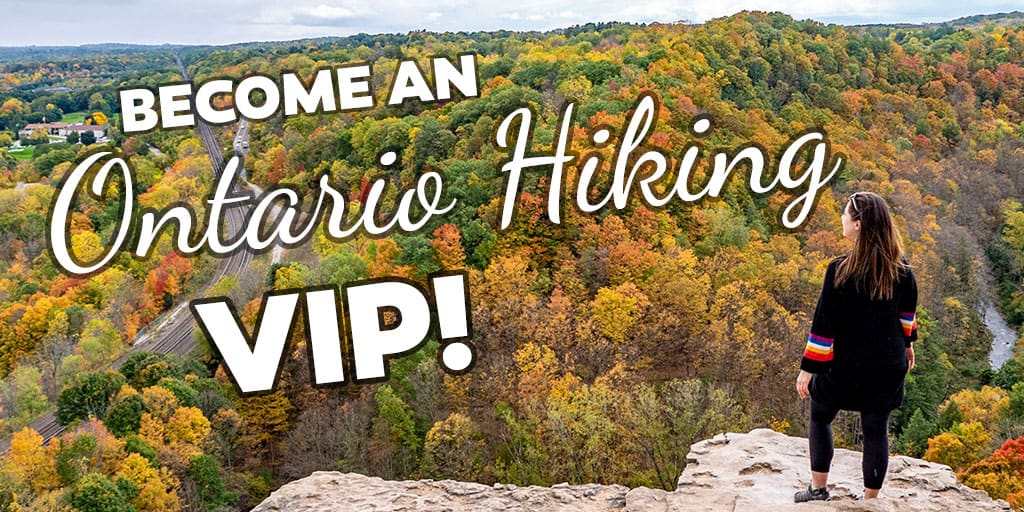 Warden Woods Trail Map
Here is a Warden Woods trail map, otherwise known as the Gus Harris Trail. It's really easy to find and navigate. You can start at either side of the trail, and there is a big parking lot at the point marked "A" on the map (off Pharmacy Road).
Do you want to save this map for future reference? If you click the star beside the map title, it will be saved to your Google Maps account. Then, you can access it while hiking from your own Google Maps app (it will be listed under "your places" and then "maps").
Hiking at Warden Woods
Warden Woods is one of the best places to go hiking in Scarborough, in the east end of Toronto. You'll be surrounded by tall trees and nature in the city. This hiking trail is 3.2km in length, and it's an out and back trail. I didn't encounter too many people while I was walking here, and it was mostly local joggers and people walking their dogs. There's also a nearby leash-free dog park at Warden Woods Park (please note that you need to keep your dog on a leash on the Gus Harris Trail). In addition to walking, it's also a great place to go bike riding.
Some of the trail is a dirt path, and there are also gravel portions of the trail. I enjoyed the first section of the Gus Harris Trail more because it was nice and shady (it was a hot summer day). The second half of the trail is more out in the open without much cover overhead. However, it's worth hiking the entire trail because you'll be able to enjoy the most scenic views of the creek at the end.
It's not the most quiet nature trail around. After all, you're still in the middle of the city. I heard some sounds from the nearby subway and traffic noises from the path. On the plus side, this hiking trail is easily accessible from local subway stations.
About the Gus Harris Trail
Gus Harris was the fifth mayor of the city of Scarborough, before Scarborough became part of Toronto, from 1979 to 1988. The city of Toronto named this trail through Warden Woods Park as the Gus Harris Trail back in June of 2002. The actual park itself, Warden Woods, is believed to be named for a warden of the Township of York who lived in the region.
Warden Woods Park is 35 hectares of land around the Taylor-Massey Creek. It's a critical habitat for many plants and animals in the area as most spaces around the park are completely urbanized. The forest itself is approaching old growth conditions, and it features high and dense forest canopy cover.
There are steep slopes that resemble the cliffs around the Scarborough Bluffs. Over 12,000 years ago, a larger Taylor-Massey Creek fed into a sheltered lake that formed behind a sand spit. As the glacier retreated, it cut into the sand to form the Scarborough Bluffs and the Warden Woods Park. Around the creek and the trail, there are high sand banks that continue to erode to this day. These sandy cliffs are one reason why this natural space evaded the mass development and urbanization of its surroundings.
Want to see more photos of Toronto hiking trails?
Browse our entire travel photography album in one place. You can browse and buy any of our pictures, including prints, gifts and more.
Plan Your Visit
It's easy to visit Warden Woods and the Gus Harris Trail in Scarborough. While I stopped along the way to take some photos, I completed this hike in about 40 minutes (to the end and back to the car). If you're looking to combine this hike with another nearby trek, I suggest venturing over to the Glen Stewart Ravine (about a 10 minute drive from Warden Woods).
Parking is free and there's a parking lot off Pharmacy Road. Drive past the leash-free dog park until you reach the parking lot at the start of the trail. There aren't any facilities or restrooms at this city park, so plan accordingly. There's a sign noting that visitors shouldn't venture off the trail because the area is sensitive and it can damage restoration efforts. There really isn't any need to leave the path because there are several places where you can enjoy the scenery of the creek without walking on any plants.
Looking for more Hiking in Toronto?
Did you enjoy hiking the Gus Harris Trail in Scarborough? Here are a few other nearby hiking trails around Toronto that you might enjoy:
Where to Stay in Scarborough
Are you looking for where to stay in Toronto? There are so many amazing Toronto hotels and Airbnb accommodations so you can be close to the city or close to the trails.
Here's a handy booking tool where you can see all of the Booking.com accommodations and Airbnbs in one place. All of these accommodations are near the Warden Woods. It's easy to compare prices and find the best rate for your trip.
Join the Ontario Hiking Facebook Group
You are also welcome to join our Ontario Hiking Facebook Group – it's a great way to ask questions about hiking in Ontario, share your Ontario hikes, and get inspired!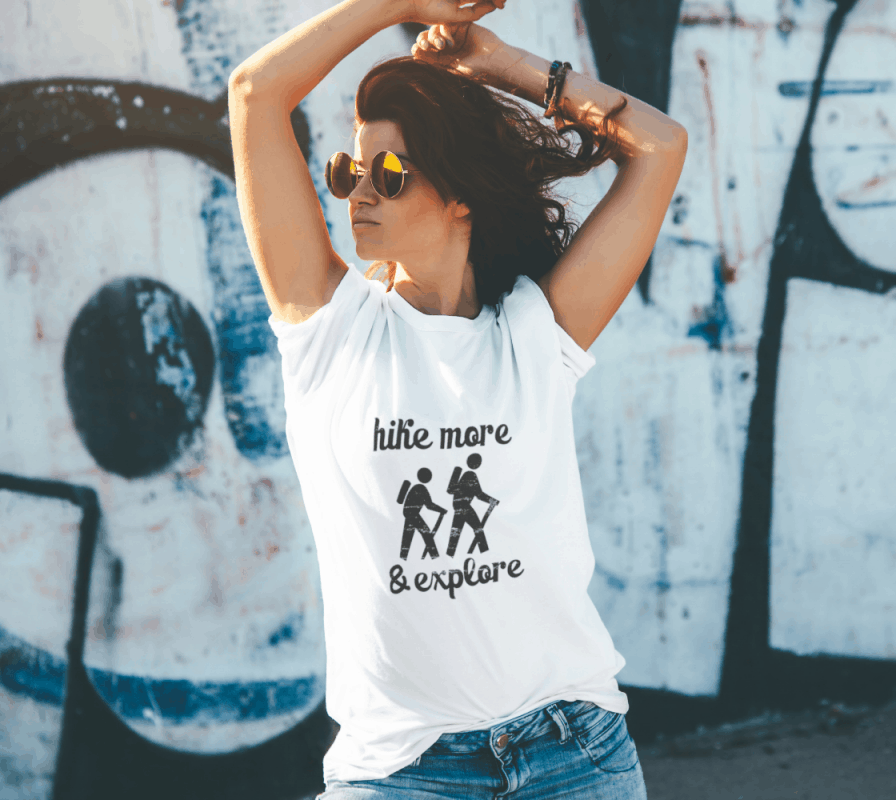 Inspired by adventures and nature. Ontario hiking and Bruce Trail apparel & accessories, designed by me.