Windy Ridge Conservation Area is the perfect place to go if you're looking for a shorter hike with pretty scenery. The conservation area is technically located in Omemee, Kawartha Lakes, but it's more like the middle of nowhere. With that said, it's less than 20 minutes from Lindsay and under 30 minutes from Peterborough. It's worth the trip if you're looking for a new place to hike with a lookout.
Posts may be sponsored. Post contains affiliate links. I may be compensated if you make a purchase using my link.
Become an Ontario Hiking Supporter!
Join the Ontario Hiking Patreon and you'll become a VIP member of the Ontario Hiking community! You'll receive ad-free, downloadable hiking guides with new guides added weekly. Plus, there are many more perks! Become an Ontario Hiking Supporter today!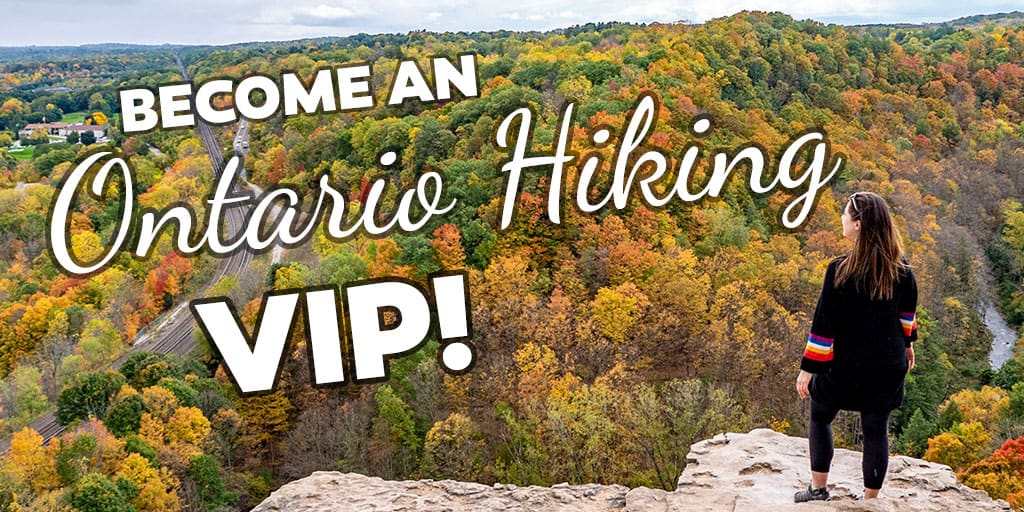 Windy Ridge Conservation Area Map
Here is the Windy Ridge Conservation Area trail map. As you can see, there is one loop trail from the parking lot. The hiking trail is surrounded by meadows, wetlands, and the picturesque Pigeon River. In total, the park is 209 acres: 87 acres were originally donated by Hugo Germeraad in 1999, and an additional 122 acres were secured by Ontario Heritage Trust and Ducks Unlimited.
Windy Ridge Conservation Area Hiking Trail
The hiking trail at Windy Ridge Conservation Area is a 1.5km loop trail that starts and ends at the parking lot. From the parking lot, you can either start hiking on the trailhead near the little bathroom building (the west side) or from the east side of the parking lot. If you want to avoid climbing up a big hill, start at the side of the trail that isn't by the bathroom building.
You'll begin hiking through calm and gentle meadows near neighbouring farmlands. When I visited Windy Ridge Conservation Area, I was the only one there. As this trail is not near any major cities and it's a shorter trek, it's a little less popular than other spots. But, it's really such a pretty place to go for a walk and I'm sure you'll enjoy it.
The Lookout at Windy Ridge
Windy Ridge Conservation Area lives up to its name. You'll slowly ascend from the parking lot all the way to the lookout point. It's only about a 10 or 15 minute walk tops from the parking lot. This is such a stunning view. There are panoramic scenes overlooking Oak Ridges Moraine, the Hogsback Esker, significant wetlands, Pigeon River and Fleetwood Creek.
Beyond the Lookout
As you continue hiking the loop beyond the lookout, you'll encounter a steep downward hill. This is the hill that I was talking about earlier. It's likely easier to climb down the hill than it is to climb up it, especially if it's muddy or slippery depending on the time of year. Once you're at the bottom, keep following the trail and you'll walk right alongside the river bed for more pretty views.
The hike will likely take you around 30 minutes, adding time if you choose to stay and admire the lookout view for a while. If you want to keep on walking, you can venture to the nearby Victoria Rail Trail beyond the park. The rail trail does not connect to the conservation area, so you'll have to walk down Mt Horeb Road for a short while to get there.
Want to see more photos of Windy Ridge?
Browse our entire travel photography album in one place. You can browse and buy any of our pictures, including prints, gifts and more.
Plan Your Visit
Windy Ridge Conservation Area is free to visit. The conservation area is open all year long: May to October from 7:00am to 9:00pm, and November to April from 8:00am to 6:00pm. There is free parking year round, though the parking lot is not maintained during the winter months.
There is a bathroom near the parking lot, and a couple of different picnic areas. By the parking lot, there is a picnic shelter, and you'll find a picnic table closer to the river halfway through your hike. This trail is great for kids, great for walking your dog (on a leash), and you can go snowshoeing and cross-country skiing here in the winter (the trails are ungroomed).
What to Bring on a Hike
A proper pair of hiking shoes is an absolute must. It's also a good idea to bring sunscreen and lots of water, too. My water bottle of choice is the GRAYL Purifier because you can drink ANY water from any source, no matter what. Water from lakes, streams, rivers, public restrooms, you name it. It's the world's fastest portable purifier. Get your hands on one ASAP!
Don't forget to pack some bug spray because there can be biting bugs depending on the time of year. Even if there aren't any signs, it's safe to assume that ticks are all over Ontario hiking trails. Protect yourself against ticks by reading our guide to avoiding ticks on the trails.
More Hiking in Kawarthas Northumberland
Looking for more hiking in the Kawarthas Northumberland region? Here are some more nearby hiking trails:
Join the Ontario Hiking Facebook Group
You are also welcome to join our Ontario Hiking Facebook Group – it's a great way to ask questions about hiking in Ontario, share your Ontario hikes, and get inspired!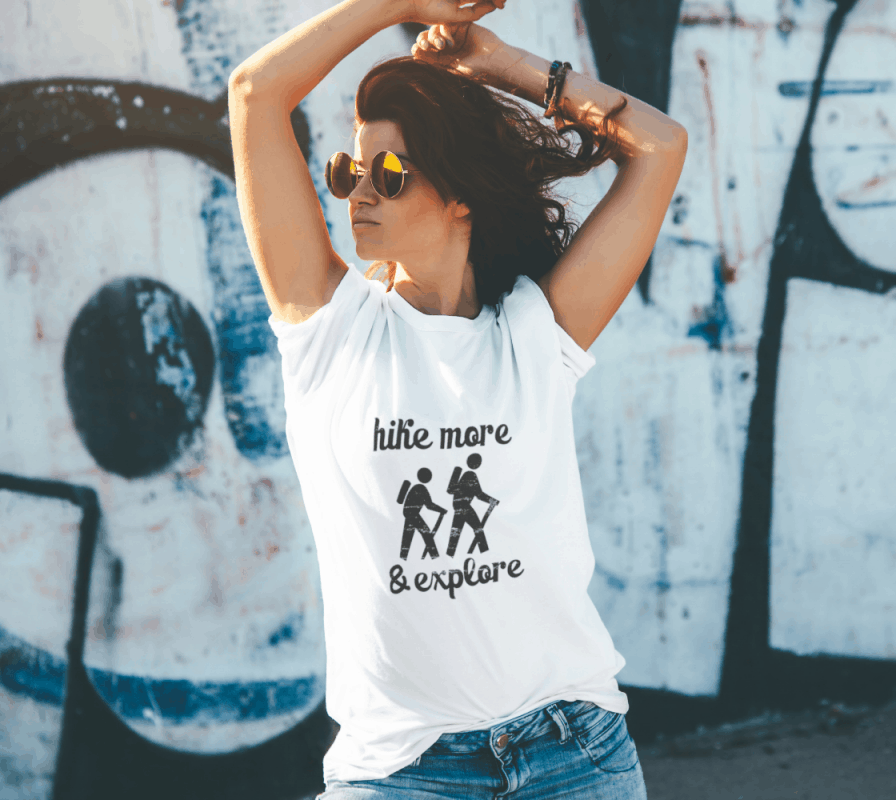 Inspired by adventures and nature. Ontario hiking and Bruce Trail apparel & accessories, designed by me.