You might have visited the Royal Botanical Gardens in Burlington and Hamilton, Ontario in the past. There are stunning gardens featuring gorgeous flowers, plants, sculptures, rock gardens, and more. Did you know that the Royal Botanical Gardens also boasts 27 km of hiking trails, too?
Posts may be sponsored. Post contains affiliate links. I may be compensated if you make a purchase using my link.
There are numerous Royal Botanical Gardens trails in both Burlingon and Hamilton / Dundas. These include the hiking trails at Hendrie Valley Sanctuary, Rock Chapel Sanctuary, Cootes Paradise Sanctuary, Hickory Valley, Hopkin's Woods Special Protection Area, Princess Point, and the Anishinaabe waadiziwin Trail. In total, there are 31 hiking trails at the RBG.
While the Royal Botanical Gardens requires an admission fee to visit any of their gardens, the hiking trails are free for everyone to enjoy. When I went for a hike at the Bridle Trail Loop, I visited the gardens of the RBG first and paid the full admission price ($18).
An admission ticket allows you to visit any of their gardens and park in any of their parking lots. Before I write about this particular hiking trip, I'd like to demonstrate why the lands that are owned and maintained by the RBG are so important to the environment.
Become an Ontario Hiking Supporter!
Join the Ontario Hiking Patreon and you'll become a VIP member of the Ontario Hiking community! You'll receive ad-free, downloadable hiking guides with new guides added weekly. Plus, there are many more perks! Become an Ontario Hiking Supporter today!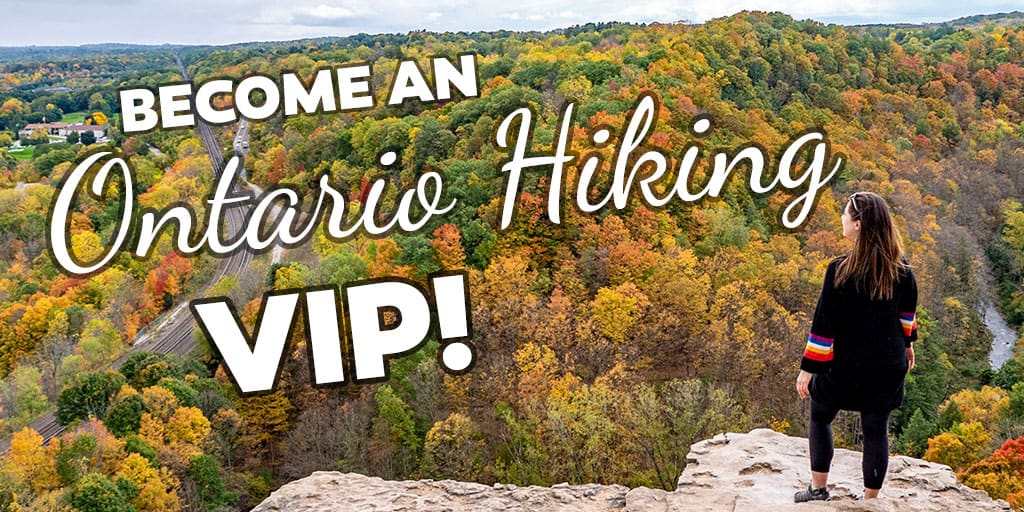 Biodiversity at the Royal Botanical Gardens
There are many reasons to visit the Royal Botanical Gardens. First, it's the largest botanical garden in Canada. It's a National Historic Site of Canada dating back to the 1920s. But, as beautiful as they are, there's so much more to the RBG that goes beyond the horticultural displays.
The Royal Botanical Gardens owns over 2400 acres of nature sanctuary, and it's a wild plant biodiversity hot spot in Canada. It's part of the UNESCO Niagara Escarpment Biosphere Reserve, it's an Important Bird Area according to Bird Studies Canada, and more than 750 native plant species grow here.
You can spot 277 species of migratory birds, 68 species of fish, 37 different kinds of mammals, 14 reptiles, and 9 amphibian species. Some notable plants include the Bashful Bulrush (not found anywhere else in Canada) and the Red Mulberry, Canada's most endangered tree (the highest populations of this tree exist on RBG lands).
Even though there are many hiking trails, 20% of the RBG property is completely protected without any visitor access. This ensures that animals and plants are preserved without human interference. Near many of these special protected areas, there are lookouts that allow people to spot wildlife from a distance.
Royal Botanical Gardens Trails
There are 31 Royal Botanical Gardens trails, so there are many opportunities to explore the natural areas of the RBG. In fact, the Royal Botanical Garden trails at Rock Chapel are part of the original founding of the Bruce Trail. If you're looking to enjoy a balance of garden walks and hiking trails, I suggest visiting Hendrie Park (the largest garden), the Rock Garden, and the Hendrie Valley trails.
Hendrie Valley Trails: Bridle Trail Loop
I went hiking at the Bridle Trail Loop at the Grindstone Marshes. From the main parking lot, enter through the Cherry Hill Gate to access the trail. From here, you'll slowly descend into the forest where you will surely meet lots of friendly squirrels and chipmunks. There are many signs asking that you do not feed the wildlife. Despite these requests, I saw many visitors feeding the animals, so that's definitely why they have so much trust in people.
Eventually, you'll reach the Bridle Trail Loop, marked by signage and a huge boardwalk across the wetlands. There are several viewpoints along the way looking out over Grindstone Creek. It's very beautiful, and you might be able to spot some ducks and geese. I saw a family of ducks with baby ducklings beneath the boardwalk.
Continuing your hike across the boardwalk, you can head to the right to stay on the Bridle Trail Loop. If you walk to the left, you'll be venturing on the Grindstone Marshes Trail, which eventually takes you to the RBG Laking Garden. If you have some more time, add this trek to your journey.
I decided to continue on the Bridle Loop around the marsh. I encountered many more lookouts and boardwalks across shallow marshes, completely surrounded by a peaceful natural setting.
Want to see more photos of the RBG?
Browse our entire travel photography album in one place. You can browse and buy any of our pictures, including prints, gifts and more.
Map of the Bridle Trail Loop & Grindstone Marshes Trail
Here's a map of the Bridle Trail Loop in case you're wondering how to get there. The red line shows my walk from the parking lot on the Grindstone Marshes Trail to the Bridle Loop and back. The purple line is the continuation of the Grindstone Marshes Trail to the RBG Laking Garden.
Plan Your Visit
To access the Bridle Trail Loop, I parked my car at a parking lot just off Plains Road West, just west of the main RBG entrance. Parking costs $1.00 per hour for a maximum of $5.00, or it's free if you've purchased admission to the Royal Botanical Gardens.
There aren't any facilities or restrooms on these Royal Botanical Gardens trails. If you've purchased admission to the gardens, there are restrooms on site in the main RBG building.
This is not a very strenuous hike as it's mostly a flat path with one staircase on the trail. Even while stopping to take photos and hiking very slow and leisurely, I spent a little under 40 minutes on the trail. It's around 2km in length, making it a great addition to a day at the gardens.
Looking For More Hikes?
Did you enjoy hiking in Burlington at the Bridle Trail Loop, one of the Royal Botanical Gardens trails? Here are a few other nearby hikes that you might enjoy:
Join the Ontario Hiking Facebook Group
You are also welcome to join our Ontario Hiking Facebook Group – it's a great way to ask questions about hiking in Ontario, share your Ontario hikes, and get inspired!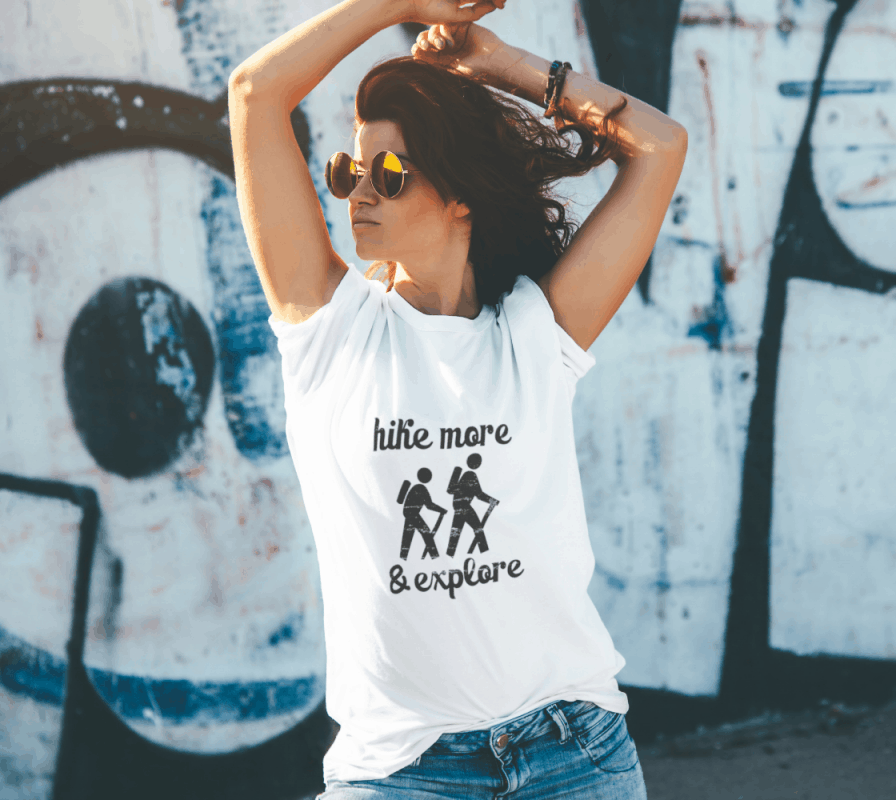 Inspired by adventures and nature. Ontario hiking and Bruce Trail apparel & accessories, designed by me.