Claireville Conservation Area is a park managed by the Toronto and Region Conservation Authority. While I've gone hiking on several Mississauga hiking trails, I have to admit that this was my first time going hiking in Brampton. While this trail isn't exactly in the middle of nature (there are nearby buildings and road noise on its borders), it's a lovely place to go for a hike near the city.
Posts may be sponsored. Post contains affiliate links. I may be compensated if you make a purchase using my link.
The property of Claireville Conservation Area is quite large considering it is within the Brampton city limits. You'll discover a variety of landscapes, including pine forests, meadows, grasslands and wetlands. There are places to escape into the woods and even potentially have some wildlife sightings.
While occasionally I hike with my partner, Justin, or by myself, I was pleased to explore this conversation area in Brampton with my sister, Robyn.
Become an Ontario Hiking Supporter!
Join the Ontario Hiking Patreon and you'll become a VIP member of the Ontario Hiking community! You'll receive ad-free, downloadable hiking guides with new guides added weekly. Plus, there are many more perks! Become an Ontario Hiking Supporter today!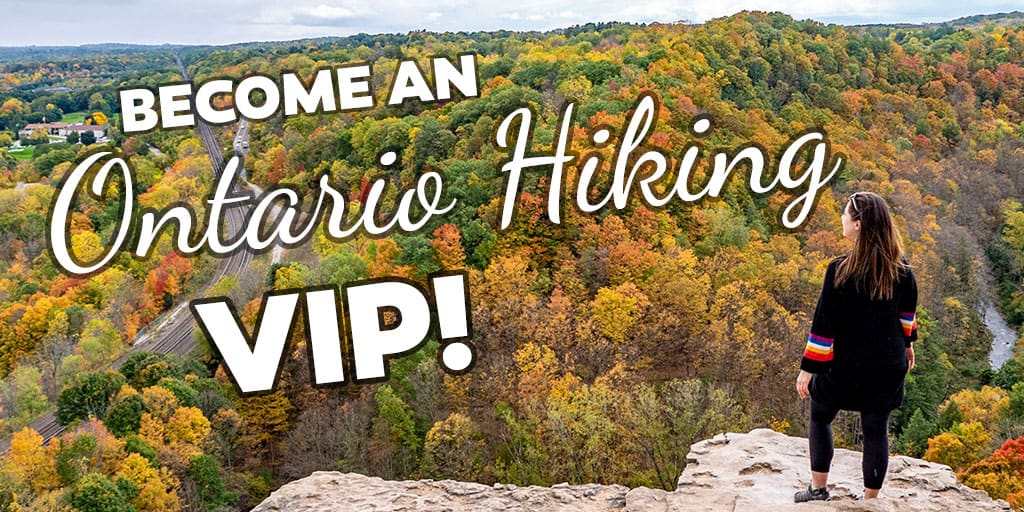 Claireville Conservation Area Trail Map
There are multiple trails and side trails at Claireville Conservation Area. Thankfully, there are many maps posted all over the park, making it a challenge to get lost. None of the trails themselves have names. Instead, spots along the trail are numbered.
For instance, Robyn and I started hiking from the parking lot near #39 or #40 and headed north until we hit #35. There are numbers and maps on every post you encounter, so it's pretty easy to figure out where you are. Feel free to reference this map when you visit these hiking trails in Brampton, although you'll generally come across these maps once every few minutes or so.
Hiking at Claireville Conservation Area
I parked my car at the entrance on Highway 50 (north of Steeles Ave). From there, the hiking trails vary between a little bit boring to very beautiful and interesting. Allow me to explain. There's a main trail that's relatively wide, out in the open, and not shaded by trees. The path is covered in gravel, which makes me wonder if they ever let cars drive through here. You'll need to walk on this path for at least part of the time.
However, there are many, many side trails off the main path that I encourage you to explore. These ones meander through pine forests, across little wooden bridges, and past wetlands. These trails are definitely the most interesting ones by far, and they are what make the hike so special.
Some of the lesser travelled paths were quite overgrown with long grasses and weeds. I was a little concerned to venture through these as there might be ticks present. Ticks pose a threat throughout many places to hike in Ontario. While there weren't any signs posted, I'd still remain cautious. We stuck to the trails that weren't terribly overgrown.
Pack Your Bug Spray
Depending on the time of year that you visit, you'll want to make sure that you wear bug spray on this hike. When my sister and I hiked here in mid-June, it was very, very buggy. We felt like the bugs were following us throughout the trails the entire time. I tried a new natural bug lotion that did not deter these little pests. The mosquitoes bit through my leggings and I was covered in bug bites. For now, I'll be sticking to my bug spray with deet to combat these annoying little guys.
Naturally, you'll want to pack a bottle of water in reusable water bottles to stay hydrated. Don't forget to bring sunscreen and reapply it as needed.
Animals and Birds
Throughout this Brampton conservation area, you'll witness creeks and wetlands, rolling hills, forests, and plains. There are a variety of animals and birds that live here. It's possible to see deer, coyotes, ducks, muskrats, and common garter snakes. I only saw a few chipmunks, squirrels, and toads, but I was still happy to spot them.
There are numerous species of birds that vary depending on the habitat. It's possible to spot meadowlarks, woodpeckers, blue jays, orioles, red-winged blackbirds, and many more. Here's a listing of some of the birds you might be able to see.
The History of Claireville Conservation Area
This park in Brampton is one of the largest tracts of land owned by the TRCA (Toronto and Region Conservation Authority). It was originally acquired in 1957 as a flood control dam after Hurricane Hazel ripped through the area. Many years later in 2003, volunteers planted over 150 new trees, creating 18.5 acres of forest.
The Wiley Bridge
In the southwest of the conservation area (around #45 or #42 on the map), you'll find the Wiley Bridge. It was built in 1924 and named after the Wiley family that lived on the property. The bridge has heritage protection, and it's one of the most interesting bridges that I've seen on local hiking trips around Ontario. There are also some picturesque views of the creek on either side of the bridge.
Want to see more photos?
Browse our entire travel photography album in one place. You can browse and buy any of our pictures, including prints, gifts and more.
Plan Your Visit
Here is a map of where you'll find Claireville Conservation Area. You can park your car for free in the main parking lot on Highway 50, north of Steeles. There's also a secondary small parking lot with room for a few cars on Gorewood Drive, north of Steeles. These are some of the best free hiking trails in Brampton as there's no cost to visit the park. There aren't any restrooms or facilities at the park, so plan accordingly.
More TRCA Hikes
There are several places to hike at properties operated by the Toronto and Region Conservation Authority. I've listed some of these among my top 10 places to go hiking in Toronto. Here's a full listing:
Albion Hills Conservation Park
Altona Forest
Bolton Resource Management Tract
Boyd Conservation Park
Boyd North & Glassco Park
Bruce's Mills Conservation Park
Claireville Conservation Area
East Duffins Headwaters
Glen Haffy Conservation Park
Heart Lake Conservation Park
Kortright Centre for Conservation
Nashville Conservation Reserve
Oak Ridges Corridor Conservation Reserve (Happy Valley Forest)
Palgrave Forest and Wildlife Area
Petticoat Creek Conservation Park
Rouge National Urban Park
Tommy Thompson Park
West Duffins Headwaters
Join the Ontario Hiking Facebook Group
You are also welcome to join our Ontario Hiking Facebook Group – it's a great way to ask questions about hiking in Ontario, share your Ontario hikes, and get inspired!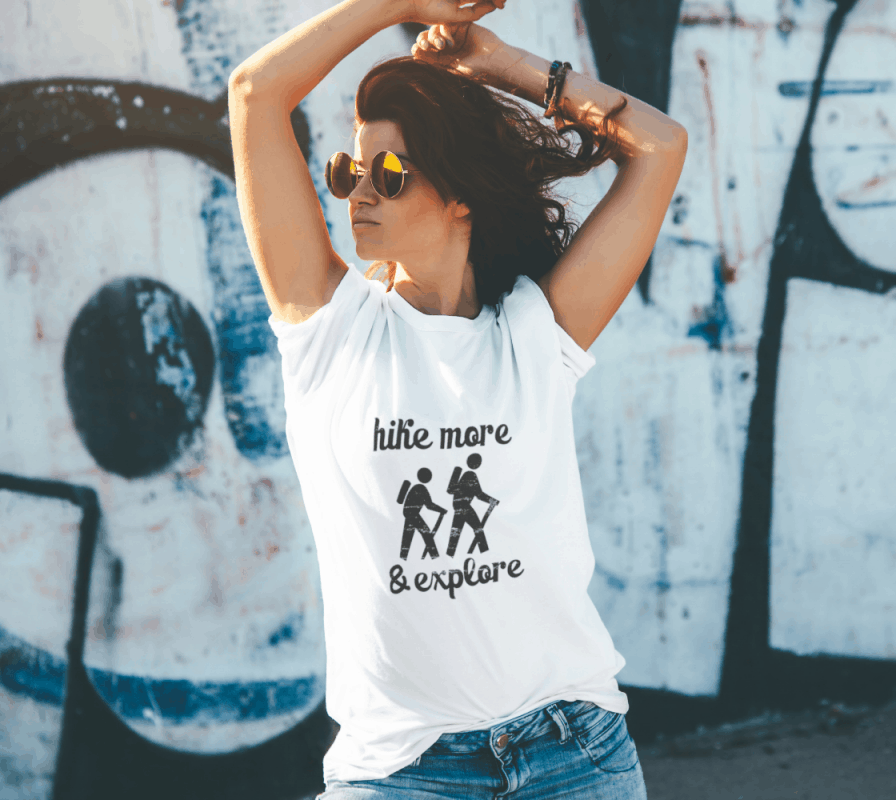 Inspired by adventures and nature. Ontario hiking and Bruce Trail apparel & accessories, designed by me.