While there are numerous trails to hike in the Niagara region, Short Hills Provincial Park is right up there with the best of them. Located in the middle of the Niagara Peninsula, Short Hills Provincial Park is 1600 acres (660 hectares).
Posts may be sponsored. Post contains affiliate links. I may be compensated if you make a purchase using my link.
It's the largest provincial park near Niagara Falls. The park has numerous small and steep hills that were formed by the last ice age, hence the name, "Short Hills".
Become an Ontario Hiking Supporter!
Join the Ontario Hiking Patreon and you'll become a VIP member of the Ontario Hiking community! You'll receive ad-free, downloadable hiking guides with new guides added weekly. Plus, there are many more perks! Become an Ontario Hiking Supporter today!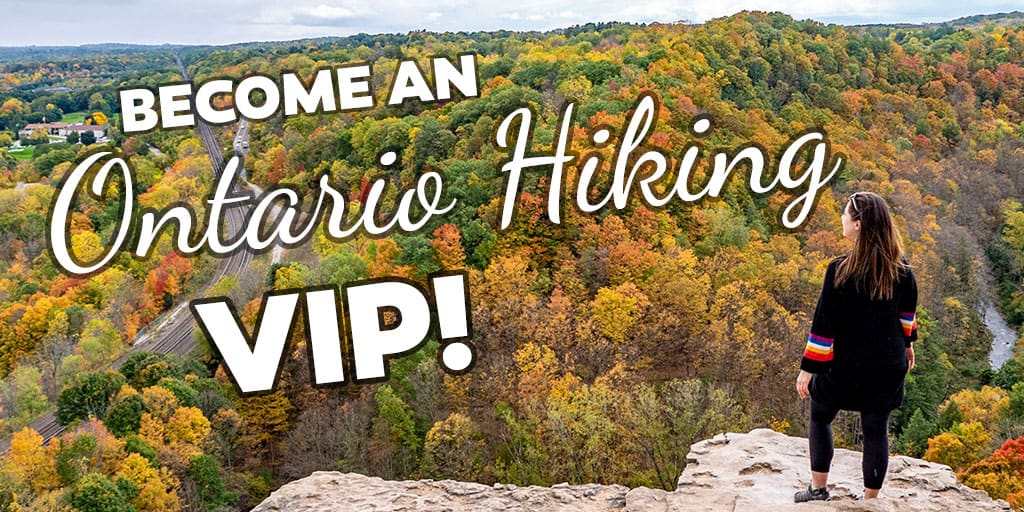 About Short Hills Provincial Park
Short Hills Provincial Park is a "non-operating" provincial park. There are no activities, facilities, or camping within the park. However, this also means that the park is free to visit. There are a few parking areas, so feel free to go for a hike anytime of the year. It's perfect for a day trip, whether you're a local from St. Catharines or you're traveling from anywhere in Ontario or nearby US states.
Visitors are not encouraged to visit Short Hills hiking trails during rainy and wet weather. This can contribute to erosion and the deterioration of the paths. This message is especially aimed at horseback riders (some trails do allow horseback riding), as horseback riding in the wet weather can cause increased environmental damage.
Hiking Trails at Short Hills
Hiking at Short Hills Provincial Park is a very pleasant and invigorating experience. Not only are there many little hills throughout the journey, but there are areas of gently rolling meadows and lush forests. The trails are very well maintained and marked, and it makes for the perfect outing for the whole family. It's one of the best Niagara walking trails through the forest as you'll encounter a variety of terrain and hopefully some waterfalls.
There are seven hiking trails at Short Hills Provincial Park, as well as the Bruce Trail. The Bruce Trail is the lengthiest hiking trail at Short Hills. There are three trails for hiking only and these have blue blazes: Terrace Creek, Scarlet Tanager, and Hemlock Valley. There are three trails that are shared use for hiking, biking, and horseback riding with yellow blazes: Swayze Falls, Very Berry, and Black Walnut.
Lastly, the Palaeozoic Path is a paved surface with gravel. It allows very beginner hikers and people with disabilities the opportunity to visit the park. The hard surface is great for wheelchair users and those pushing baby strollers. There are several barrier free benches and scenic lookouts on the way.
The Rim of Africa Friendship Trail
In 2014, a section of the Bruce Trail at Short Hills was twinned with the Rim of Africa trail. It's called the Rim of Africa Friendship Trail. The Rim of Africa is a mountain passage in the south of Africa through the Cape Mountains. It's also an initiative to protect this special corner of the world. There are more than 9000 species of plants, and it's a region of extraordinary diversity. Hiking the Rim of Africa takes 52 days and it's a combination of easy hikes and skilled mountaineering.
While the Rim of Africa Friendship Trail by the Bruce Trail Conservancy is a very short distance by comparison to the actual Rim of Africa trail, the missions of both conservation projects are similar. Their goals are to protect the natural beauty of the area while preserving important ecosystems and offering amazing hiking opportunities to their respective communities.
Swayze Falls: Waterfall at Short Hills
While there are at least a dozen waterfalls at Short Hills Park, none of them compare to Swayze Falls. It's beautiful if you visit during the right time. Even though it's the largest waterfall in the park, Swayze Falls is also known as "Dry Falls". It often dries up completely, especially during the hot summer season when there isn't much rainfall.
Unfortunately, when I visited Swayze Falls, there wasn't much of a waterfall to witness. The cliffs and rocks looked really pretty, but there wasn't any water flowing. I went back during the winter and heard the sounds of rushing water. Swayze Falls was almost completely frozen over and looked super pretty.
Swayze Falls is very easy to access. It's right off the main Bruce Trail, Swayze Falls Trail, and the Palaeozoic Path. There's a viewing platform, too. I hope that you are able to see this brilliant waterfall when you hike here.
Hiking in the Winter
It's possible to venture out on these Niagara hiking trails in the winter, too. They're fairly well frequented all year long, so I found that the snow was relatively packed down (at least on the Bruce Trail segments). You shouldn't need to wear snowshoes as a sturdy pair of winter boots will do. Short Hills is a very peaceful place to go hiking in the winter, and it's really pretty, too! You likely won't even feel that cold either – hiking up and down all of the little hills will keep your body feeling energized and warm.
Short Hills Trail Map
Here is a Short Hills trail map for you to reference before or during your hike. The hiking trails here are well marked and you won't really need a map while you're exploring them. Follow the white blazes for the Bruce Trail and follow the blue blazes for any hiking only side trails. The multi-use trails are marked with yellow blazes.
Here's a Google Map of Short Hills to show you exactly where it's located in the province and so you can map your way there.
Parking at Short Hills
There are three parking lots with plenty of parking spaces on Pelham Road, Wiley Road, and Roland Road. You shouldn't have any difficulty finding parking around Short Hills Provincial Park, and there aren't any parking fees.
Want to see more photos?
Browse our entire travel photography album in one place. You can browse and buy any of our pictures, including prints, gifts and more.
More Niagara Region Hikes
You can view all Niagara region hikes, including Balls Falls Conservation Area, Woodend Conservation Area, St. Johns Conservation Area, and the Niagara Glen. I highly recommend all of these Niagara hiking trails in addition to Short Hills Provincial Park.
Have you ever visited Short Hills Provincial Park or any parks in Niagara region? Have you ventured out on any Niagara hiking trails or walking trails? I want to hear all about it in the comments section below!
Join the Ontario Hiking Facebook Group
You are also welcome to join our Ontario Hiking Facebook Group – it's a great way to ask questions about hiking in Ontario, share your Ontario hikes, and get inspired!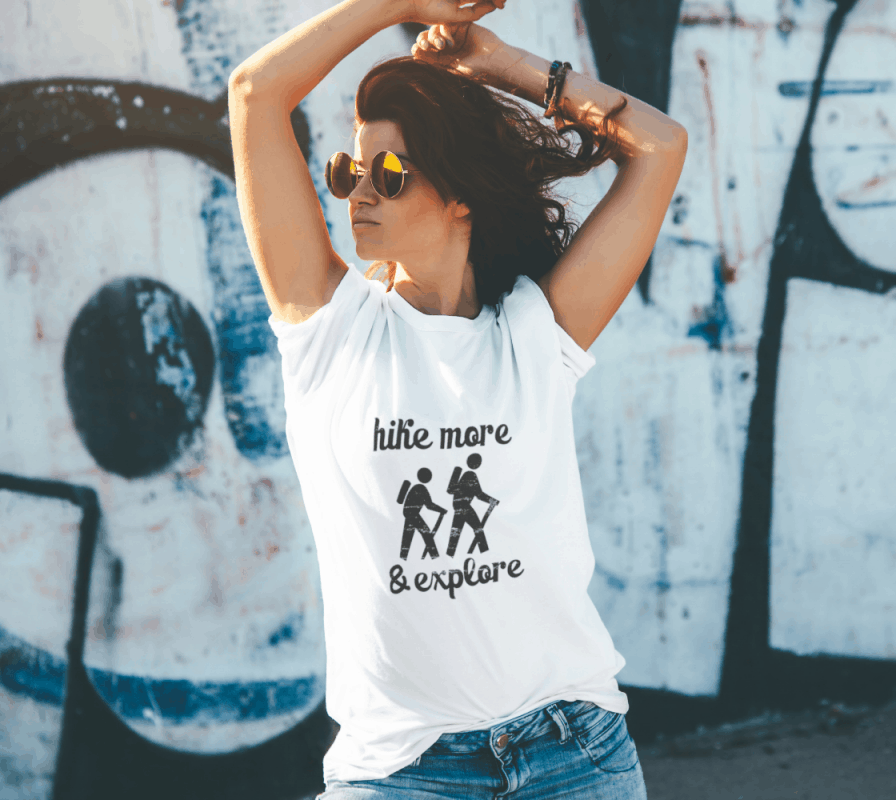 Inspired by adventures and nature. Ontario hiking and Bruce Trail apparel & accessories, designed by me.