The West Perth Thames Nature Trail is a wonderful hike through nature in the town of Mitchell, Ontario (in Perth County). The hiking trails wind along the Thames River in the north side of the town and end at the West Perth Wetlands in the south. The West Perth Thames Nature Trail is 10km in total length, and it's a great place to go hiking, walking, biking, or jogging.
Posts may be sponsored. Post contains affiliate links. I may be compensated if you make a purchase using my link.
West Perth Thames Nature Trail
This hiking trail in Mitchell, Ontario traverses through the Mitchell Lions Park in the north and makes its way down to the West Perth Wetlands in the south. The Lions Park has restroom facilities (open May to October), playgrounds, and pavilions. It's the perfect place to enjoy a picnic lunch before embarking on a lengthier hike. There are numerous places to park your car on Blanchard Street and Blenheim Street.
The West Perth Thames Trail is accessible for wheelchairs, motorized scooters, and strollers in the north and middle sections. As the trail continues south, it becomes more rugged and wild, and isn't accessible for wheelchairs. In the north, the West Perth Thames Nature Trail connects with the Lion's Loop Trail (1km in length) in the Lions Park. The trail is split into two sections (north and south). To reach the south section from the north, you'll need to cross Highway 8 over the bridge, and walk down St. George Street to Adelaide Street where you'll link back up with the path.
West Perth Wetlands
The West Perth Thames Nature Trail connects with the West Perth Wetlands Trail in the south. These wetlands feature 65 acres of property, three ponds, walking trails, and an abundance of wildlife. It's an ecologically significant area. You have the opportunity to spot over 200 species of migratory birds (and birds that stay all year long), especially in the spring and fall.
Would you believe that this property used to contain decommissioned sewage lagoons? Mitchell residents transformed these wastelands by treating the water and turning them into thriving wetlands. They also planted 4700 trees and shrubs, and the land quickly attracted migratory birds as a stopping point on their journeys south. Before the West Perth Wetlands existed, only 0.03% of the land in Perth County was wetland marsh. Now, the wetland habitat has doubled in size.
When I arrived at the West Perth Wetlands, I immediately noticed a raised deck area overlooking one of the ponds. It's the perfect vantage point for spotting birds and wildlife. There are two large ponds that attract different species of birds. The first pond is larger and more shallow, allowing shorebirds to catch small organisms on the sandbars. The second pond is deeper and provides a better space for ducks and geese to swim. Birders have reported seeing a huge variety of birds, including herons, warblers, gold finches, ducks, swans, and even predatory birds like hawks and falcons.
To reach the West Perth Wetlands, drive south on Wellington Street until you hit a dead end. There's a small parking lot there, and you'll spot the sign for the West Perth Wetlands.
Trail Maps and More
For a map of all hiking trails in Perth County, please check out this digital trail map. If you're spending some time in the region, here's a road trip guide to Perth County, including conservation areas, museums, shops, breweries, and so much more. Make sure you check out the farm gates and organic food scene while you're there, too!
Browse more hiking trails in Huron, Perth, Waterloo and Wellington to explore more of this region of Ontario.
Where are your favourite places to hike in Huron, Perth, Waterloo and Wellington?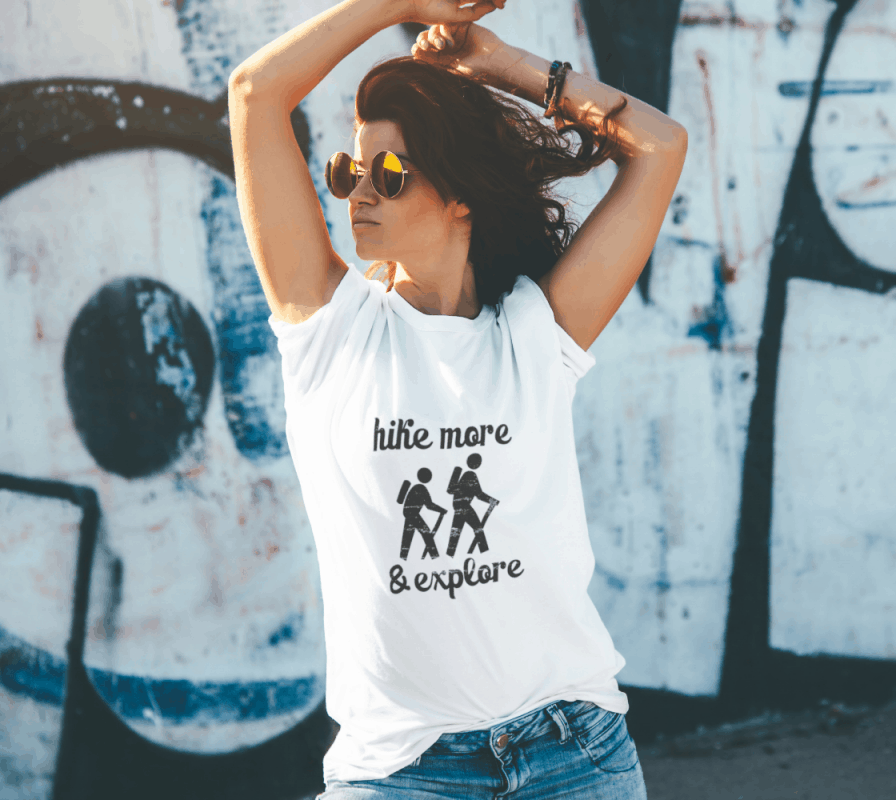 Inspired by adventures and nature. Ontario hiking and Bruce Trail apparel & accessories, designed by me.