TJ Dolan Natural Area is one of the best places to go hiking in Stratford, Ontario. The paths along the Avon River in downtown Stratford are picturesque, but the T.J. Dolan Natural Area is a bit of a hidden gem. It's close enough to the hustle and bustle of town, but far removed enough that you'll feel alone in nature.
Posts may be sponsored. Post contains affiliate links. I may be compensated if you make a purchase using my link.
Become an Ontario Hiking Supporter!
Join the Ontario Hiking Patreon and you'll become a VIP member of the Ontario Hiking community! You'll receive ad-free, downloadable hiking guides with new guides added weekly. Plus, there are many more perks! Become an Ontario Hiking Supporter today!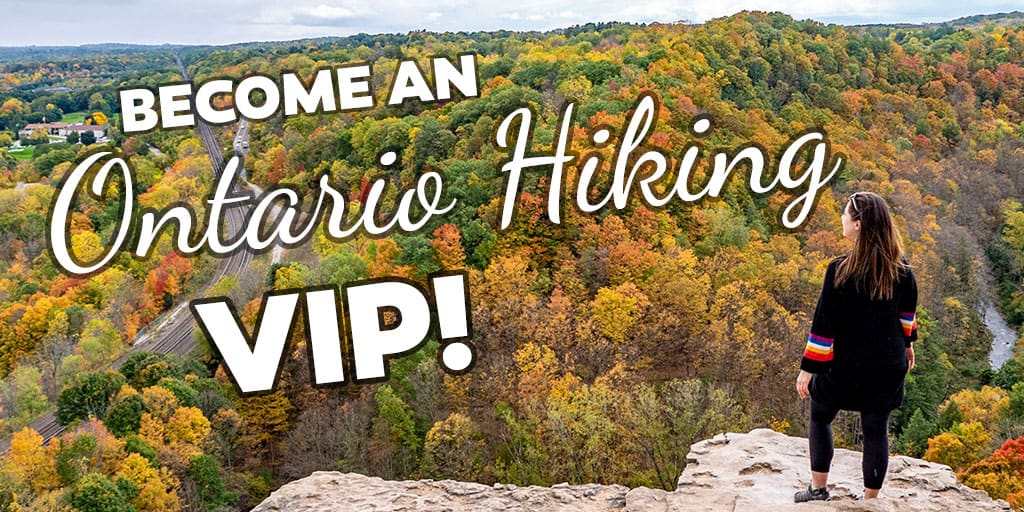 T.J. Dolan Natural Area Trail Map
Here is a trail map of the TJ Dolan Natural Area that I created. You can start from either end of the trails, depending on whether you live in the area or you're driving in. There is a small parking lot on John Street North at the entrance of the park. I actually walked to the park from downtown Stratford and it didn't take too long.
From there, you can choose your own adventure. I've given a recommended outline of the hiking trails. As you can see, there are several other paths that you can take surrounding the park. The one that I've outlined loops back around to the beginning, and it's around 3km in total.
Hiking at TJ Dolan Natural Area
The T.J. Dolan Trail is named for Thomas Joseph Dolan who was known as "Mr. Stratford" for his contributions to the city over the years. He was associated with the local newspaper, The Stratford Beacon (in 1915) and The Beacon Herald until his retirement in 1966.
He served as a member of the Stratford Board of Park Management, represented Stratford on the board of the Upper Thames River Conservation Authority, and he played a vital role in the development of the parks system in the city.
Formerly known as Old Grove, it seems fitting that this space be named after a man who played an important role in preserving nature in Stratford. It's 57 acres in total, and 37 acres is covered by forest. You'll notice many trees and vegetation that grow naturally in this region on your hike, such as willows, poplars, and maples.
This region is also an important wetland habitat. Sadly, up to 70% of Canada's wetlands have disappeared, so it's vital to preserve the ones that we have. Wetlands in Canada not only provide homes for waterfowl, but they also give life to around 600 species of plants, animals, and insects.
For the most part the trails at TJ Dolan Natural Area are flat and easy to hike. As it's close to the water, some sections can be muddy and slippery, depending on the season. These trails aren't maintained in the winter, meaning that you should prepare for snow and ice (Stratford gets a lot of snow!). Pack your microspikes/icers, as well as appropriate winter hiking gear.
Plan Your Visit
It is free to visit the TJ Dolan Natural Area. There is a small parking lot where you can park your car for free. I also spent the day in downtown Stratford and left my car in one of the free municipal lots there. This will add an extra half hour or so to your walk.
There aren't any restrooms or facilities here. It's wild, natural space to wander and explore. The trails aren't marked, but there are just a few different routes so it should be easy to make your way back to the beginning. Feel free to use the map that I posted above as your guide!
What to Bring on a Hike
A proper pair of hiking shoes is an absolute must. It's also a good idea to bring sunscreen and lots of water, too. My water bottle of choice is the GRAYL Purifier because you can drink ANY water from any source, no matter what. Water from lakes, streams, rivers, public restrooms, you name it. It's the world's fastest portable purifier. Get your hands on one ASAP!
Don't forget to pack some bug spray because there can be biting bugs depending on the time of year. Even if there aren't any signs, it's safe to assume that ticks are all over Ontario hiking trails. Protect yourself against ticks by reading our guide to avoiding ticks on the trails.
Where to Stay in Stratford
Foster's Inn in downtown Stratford is an ideal home base for a weekend away in Stratford, Ontario. It's right in the middle of the action in town, situated on the upper floors of a restaurant and cocktail lounge. My room was super spacious and the king sized bed was beyond comfortable.
There's free Wi-Fi, a flatscreen TV with many channels, and a mini fridge. The window from my room overlooked quaint downtown Stratford. Book your stay at Foster's Inn in Stratford. Read more reviews by other travellers who have stayed overnight.
If you're looking for more things to do in Stratford, check out my travel guide for Stratford, Ontario. This travel guide can be used all year round, but focuses on the season around the holidays for some winter vibes.
Want to see more photos from Stratford?
Browse our entire travel photography album in one place. You can browse and buy any of our pictures, including prints, gifts and more.
More Hikes in Perth, Huron, Waterloo & Wellington
Looking for more hikes in Perth, Huron, Waterloo and Wellington counties? Here are some suggestions that I'm sure you'll enjoy!
Join the Ontario Hiking Facebook Group
You are also welcome to join our Ontario Hiking Facebook Group – it's a great way to ask questions about hiking in Ontario, share your Ontario hikes, and get inspired!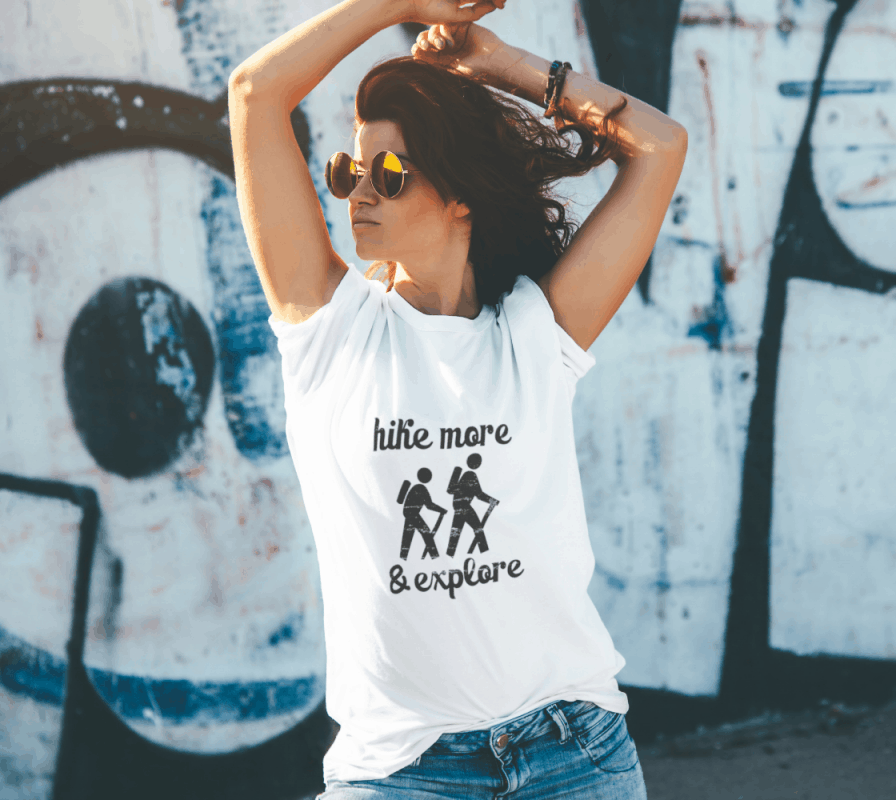 Inspired by adventures and nature. Ontario hiking and Bruce Trail apparel & accessories, designed by me.