Solitude Nature Reserve is a little known place to go hiking near Port Stanley, Ontario. There are several beautiful, well maintained trails, spots to enjoy a picnic, and places to simply relax and enjoy the scenery. There's a marsh surrounded by boardwalk trails, a wildflower garden, and lots of informational signs on the way.
Posts may be sponsored. Post contains affiliate links. I may be compensated if you make a purchase using my link.
This is a newer park, established in 2014. This land was purchased by the Phil McNamee Charitable Foundation, and it will be protected for future generations to come. The mission of Solitude Nature Reserve is to connect people to the natural world in order to care for it together. Specifically, their goal is to introduce children to nature trails so they grow up with a love for the great outdoors.
Join the Ontario Hiking Facebook Group
You are also welcome to join our Ontario Hiking Facebook Group – it's a great way to ask questions about hiking in Ontario, share your Ontario hikes, and get inspired!

Solitude Nature Reserve Map
First, I love this hand drawn map! You will see the map right when you walk into the park. It lists all of the hiking trails, as well as other notable points of interest within the reserve. If you hike all of the trails, it equates to about 3.5km in length. The trails are all very flat and great for beginner hikers, too.
Solitude Nature Reserve Trails
It's up to you to decide which trails to tackle first. I personally walked into the park and wandered around the boardwalk and small pond first. Then, I continued on Maeve's Way where you can do a couple of the smaller loop trails. Next, Lucy's Trail is a great option, which encircles the outer edge of the entire park.
Maeve's Way
When you first start walking on Maeve's Way, there's a small picnic area with a wildflower garden and a tree garden. It's possible to plant a tree in the memory of a loved one at Solitude Nature Reserve. They'll place an engraved rock at the base of the tree.
Continue walking on Maeve's Way to trek across a narrow boardwalk. Keep going and you will end up on a wider path through the forest.
Maeve's Way connects to both Charlotte's Path and Lawson's Trail.
Charlotte's Path
Charlotte's Path is the first loop trail that you'll find jetting off from Maeve's Way. It's a short loop trail to add on to your trip.
Lawson's Trail
Lawson's Trail is the second loop trail off Maeve's Way. It appears to be a similar length to Charlotte's Path. You can choose to hike this one or continue on the main trail.
Tessa's Trail
Maeve's Way eventually leads right into Tessa's Trail. You can hike the entire loop of Tessa's Trail, or use it as a shortcut to get to Lucy's Trail.
Lucy's Trail
Lucy's Trail is the longest path at the park. It follows the perimetre of the property, and it's marked with yellow trail blazes. In the middle of the summer, this path was quite overgrown with greenery.
Butterfly and Bird Boardwalk
Even though this area isn't really much of a hiking trail like the other ones, the butterfly and bird boardwalk section was my favourite place at Solitude Nature Reserve. It's so calm and serene. You can walk around the little pond, admiring the reflections of the trees in the water. When you make your way around to the other side of the pond, there are two red Muskoka chairs where you can rest and rejuvenate.
Plan Your Visit to Solitude Nature Reserve
When you drive to Solitude Nature Reserve, there's a chance you'll completely miss the entrance to the parking lot. I know that I did! I drove right past it. Make sure you have Google Maps all set and ready to go in order to find the parking area. There is a small parking area that will fit a few cars. When I visited on a weekday, I was the only one there.
Please be forewarned that in June and July, there's a chance that it will be quite buggy. I went to Solitude Nature Reserve in the middle of July, and there were lots of bugs. They wouldn't stay away from me, even though I was caked in bug spray. For this reason, I suggest visiting in the spring or the fall when the bugs are less prevalent. Also, I don't believe that there are any restrooms at this park, so please plan accordingly.
Visiting Solitude Nature Reserve is completely free. There's no admission fee and no parking fee. You can get an overnight camping permit in order to spend the night. And brand new this year at Solitude Nature Reserve: they have a little treehouse cabin where you can spend the night in comfort!
What to Bring on a Hike
A proper pair of hiking shoes is an absolute must. It's also a good idea to bring sunscreen and lots of water, too. My water bottle of choice is the GRAYL Purifier because you can drink ANY water from any source, no matter what. Water from lakes, streams, rivers, public restrooms, you name it. It's the world's fastest portable purifier. Get your hands on one ASAP!
Don't forget to pack some bug spray because there can be biting bugs depending on the time of year. Even if there aren't any signs, it's safe to assume that ticks are all over Ontario hiking trails. Protect yourself against ticks by reading our guide to avoiding ticks on the trails.
More Hiking Trails in Southwest Ontario
Looking for more places to go hiking in Southwest Ontario? Here are more places to visit in Elgin County and beyond:
Become an Ontario Hiking Supporter!
Join the Ontario Hiking Patreon and you'll become a VIP member of the Ontario Hiking community! You'll receive ad-free, downloadable hiking guides with new guides added weekly. Plus, there are many more perks! Become an Ontario Hiking Supporter today!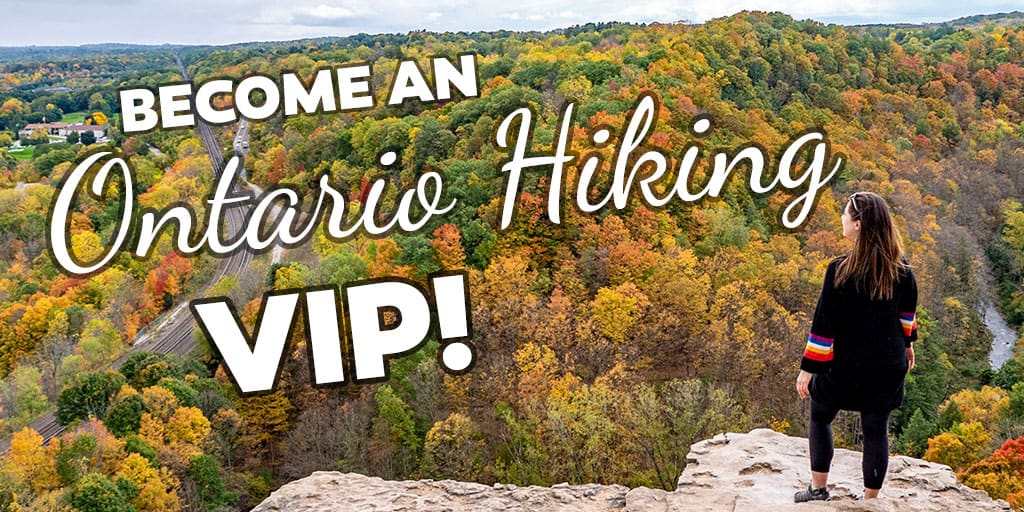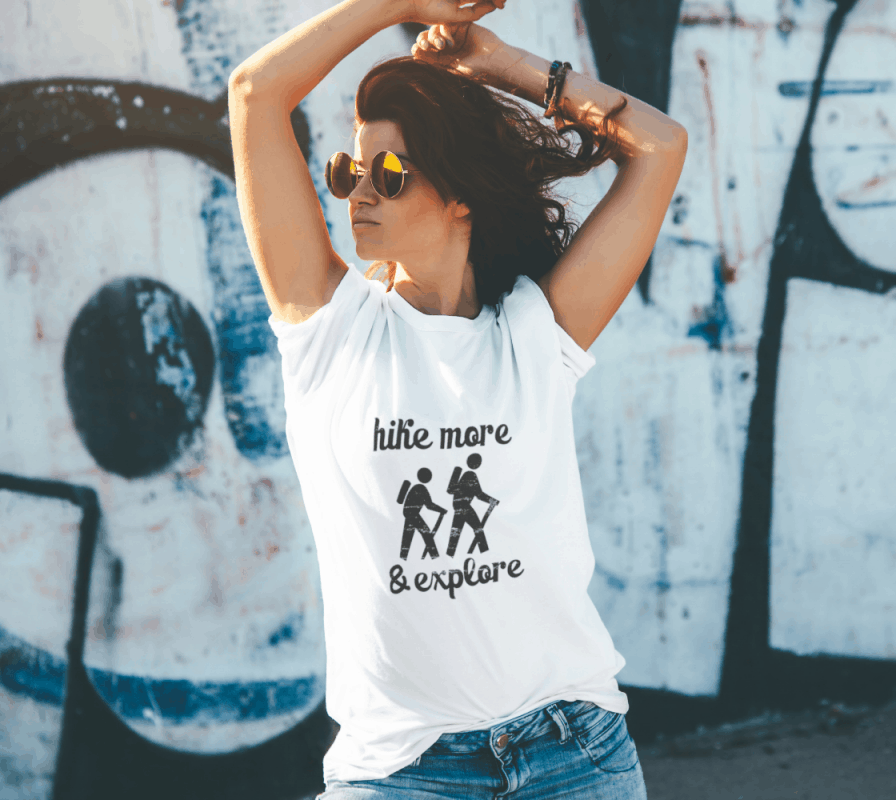 Inspired by adventures and nature. Ontario hiking and Bruce Trail apparel & accessories, designed by me.